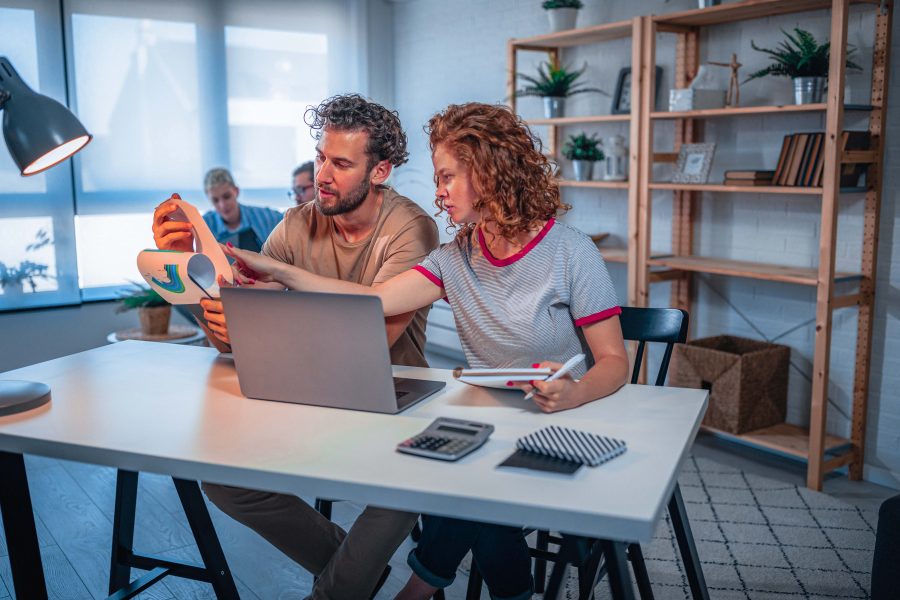 On November 17th, the Day of Creativity is celebrated. The date aims to make people reflect on their creative abilities and help them find ways to stimulate this concept, which is increasingly valued in the job market.
Creativity is related to a person's ability to generate solutions or build new things in different fields of life. It's the famous "thinking outside the box", which many people believe is an exclusive skill of a privileged group. But the truth is that, with some tools, you can unleash your creative side and foster this competence in your daily life.
To help you, we've chosen four tools that will stimulate your mind and spark team creativity. And the best thing is that all of them are available within the SA Suite, the management software from Interact Solutions.
Canvas
The Business Model Canvas, also known only as Canvas, is one of the most used models to organize business strategies, streamline processes and stimulate creativity. It is very common in startups' routines, as it allows a strategic and broad view of the business, but it can also be part of the daily life of companies of all sizes and sectors.
Canvas is basically a visual map that identifies and improves the four main areas of a business (customers, offer, infrastructure and finance) and works them based on the nine pillars of a business, namely:
– Value offer;
– Customer segment;
– The channels;
– Relationship with customers;
– Key activity;
– Main features;
– Main partnerships;
– Revenue sources;
– Cost structure.
Its structure can be used as a project management tool, like the one we make available within the SA Suite.
 Scrum
Scrum is part of agile methodologies and is used to reduce the delivery time of work, as well as to facilitate the visualization of changes during the different stages of a project. This way it is easier to execute corrections throughout the process, being able to end the sprints with more accurate projects.
According to Jeff Sutherland, author of the book "The Art of Doing Twice the Work in Half the Time" (2016), the Scrum methodology also stands out for allowing room for uncertainty and creativity, which nurtures team learning. .
"The Scrum framework seeks to take advantage of the way teams actually work, providing tools to self-organize and optimize the speed and quality of work in a short time", says the author.
Why Analysis (5Ws)
The why analysis, or 5Ws, is a set of questions that help unlock new ways of thinking about a problem or situation. In addition, the tool results in the identification of the root cause of an adversity, which helps to make more assertive decisions.
The 5 Whys method was created in the 1950s by Taiichi Ohno, a Toyota employee, and is still used today due to its efficiency and for helping to conquer the target audience.
Workflow
Workflow, as its name reveals, is a workflow "that can be adopted by the management of a company in order to increase work efficiency, in addition to continuous improvement in the processes used by teams" (Rockcontent).
In terms of creativity, as it helps in the ideation of processes and activities, it can be used as a facilitator, as it contributes to the visualization of all stages of the projects.
In Suite SA, the Workflow Designer tool is designed to simulate and document processes or workflows. Similar to the elements of BPMN (Business Process Model and Notation) notation, it is possible to model workflows according to a set of rules, in order to automate business processes.
Want more tools to apply in your daily life?
Interact has several components that, combined with applications, increase the productivity and performance of your business. All of them are available and integrated with other Suite SA products.