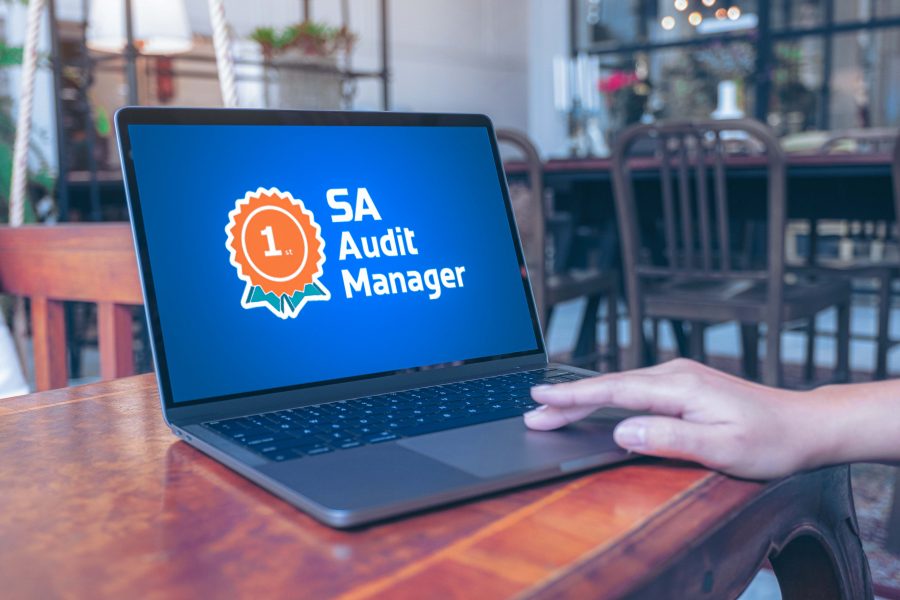 Doing an internal audit provides several benefits to companies, which include improving the fluidity of processes, reducing errors, and increasing data security. Such advantages have aroused in companies a greater interest in the tool and promoted the search for software that assists in performing the activity, such as the SA Suite, which generates intelligent and complete reports.
Internal auditing has as its main objective the creation of an action plan that helps the company achieve the desired results and reduces the risk of failures that can impact the organization's routine during the processes.
Through the report, the data obtained in the audit are presented to managers so that they can assess the company's current performance and determine what needs to be improved, changed, or maintained.
According to the Brazilian Accounting Standards (NBC), the report must "be written with objectivity and impartiality to clearly express its conclusions, recommendations, and actions. In addition, it must address, at least, the following aspects
The objective and extent of the work;
The methodology adopted;
The main auditing procedures applied and their extension;
possible limitations to the scope of the audit procedures;
The description of the facts found and the evidence found;
The risks associated with the facts found; and
The conclusions and recommendations arising from the findings.
SA Audit: Security allied to technology
Auditing processes, areas, or products is important for the continuous improvement of organizations to maintain their competitiveness in the market and the quality of products and services.
With this in mind, the SA Suite makes available a tool that facilitates the planning, management, and implementation of audit programs. It is SA Audit, which makes management safer and more transparent.
The tool was built based on ISO 19011:2002 – which defines guidelines for audits of quality and/or environmental management systems – and in partnership with customers.
It stands out in the market for allowing reports to be generated throughout its execution, for real-time follow-up, and with total data security. With this, managers can use it at any time to monitor the evolution of their schedules. They can even update the data via cell phone.
In general, SA Audit makes it possible to print reports, query users, use checklists, define auditors' roles, and accept the most diverse information that makes up the entire set of related data.
And the best of all is that it can be integrated with other SA Suite tools, providing greater accuracy in the results.
Click the button below to learn more about SA Audit and ensure greater security in your internal audit processes.