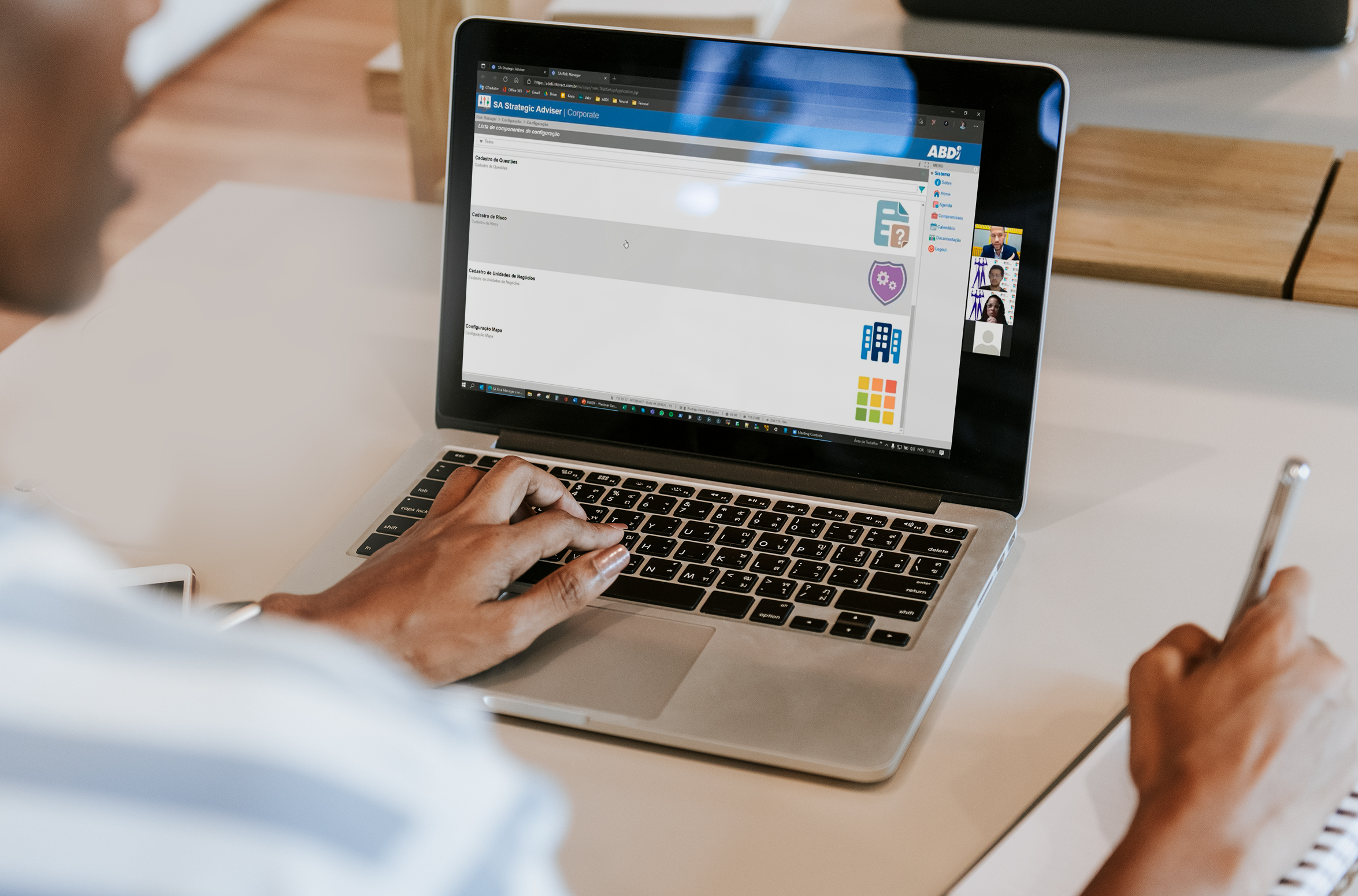 A client of the Interact Excellence unit, the Brazilian Agency for Industrial Development (ABDI), was one of the three Brazilian companies nominated for the PMO Global Awards 2021. Altogether, 40 companies, representing 30 different countries, compete for the award.
To compete for this degree of recognition, ABDI presented to the evaluation committee of the PMO Global Alliance (PMOGA) its journey, structure, processes and how all this management is carried out digitally and integrated in Suite SA. The agency's work was demonstrated by Rodrigo Rodrigues, ABDI's Planning and Digital Management Manager, in a webinar that took place last Friday, the 25th, on risk management in projects.
For him, the software developed by Interact plays an important role in ABDI's processes. "Suite SA was a tool that we prospected in the market together with several others, but it was the one that best met our technical requirements and at the lowest price. And it is important to mention that an integrated strategic management tool, which is connected with your project, your strategic map, with the audit area, with internal controls and documents, helps a lot in the daily operation", he says.
For the organization's risk management, Rodrigo explains that 12 steps were followed within Suite SA:
1 – Registration of Units: choose which unit(s) will manage the risks. "Here we define the risks of the project offices and the projects that are in progress within the unit", he explains.
2 – Definition of the risk map structure: definition of the risks, impact level and probabilities in a heat map for strategic risk management.
3 – Impact categories: at ABDI, they were divided into financial, legal, operational, image and strategic impacts.
4 – Register of risks: definition of the main risks, of all categories, that can impact the organization.
5 – Registration of factors: mapping which factors lead to the realization of a risk.
6 – Register of controls: definition of what measures will be taken to minimize the occurrence of factors and materialize risks.
7 – Registration of issues: linked to controls, they quantify, for example, the effectiveness of controls, their frequency and types.
8 – Linking each risk to its factors and controls and its management.
9 – Risk audit and definition of checklists, periodicity and so on.
10, 11 and 12 – Management of risks in practice, monitoring of indicators and incorporation of the lessons learned from the events into the organization's practices.
About PMOGA
The award's maker, the PMO Global Alliance, was founded in 2017 and has quickly spread around the world, becoming the largest and most relevant global community of PMOs (Project Management Offices), with active members in over 100 countries. Check out the full webinar: