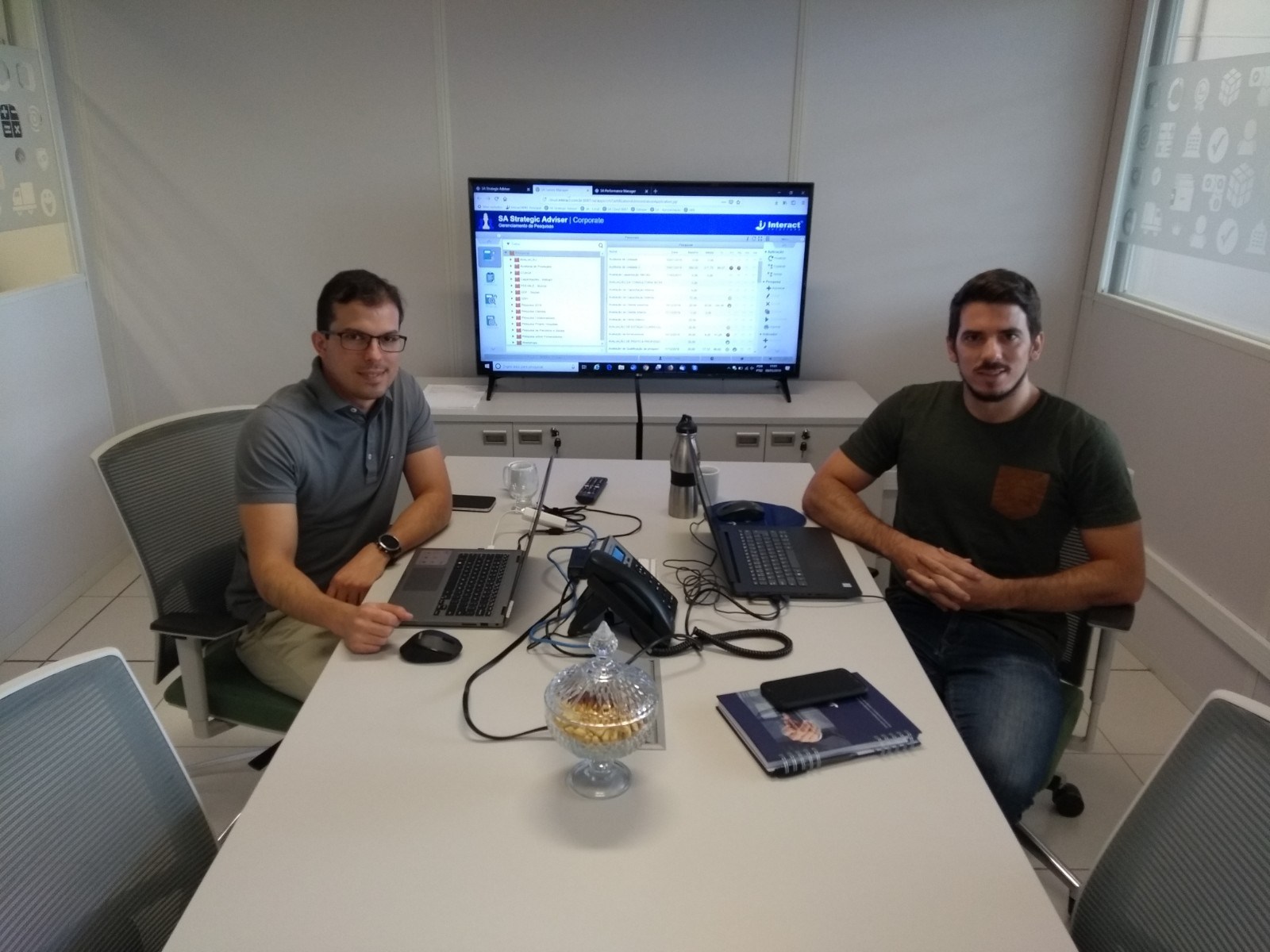 The Human Resources Coordinator of the partner Datapar, Fabricio Caon, was between days 7 and 11 at Interact Bridges, Interact's Research, Innovation and Internationalization Unit. The objective of the visit was to obtain training in the Modules SA Survey Manager and SA Competence Manager. The training was taught by the collaborator Rodrigo Panitz, from the Client Projects area.
According to Panitz, the training aimed at creating customer satisfaction surveys and organizational climate at Datapar. In the SA Competence Manager module, the proposal was to perform the assessment of competencies based on organizational values. The visit also made it possible to pass the status report of the datapar implementation project and define the next steps of the partnership.
Since April, Datapar has been a partner of Interact. Founded in 1996 by The Gauchos Gerson Alves and Mauro Caon, the Paraguayan company develops Dolphin, a business management system focused on various areas of the economy. Currently, it has about 300 clients, of which 70% are from the agribusiness sector.