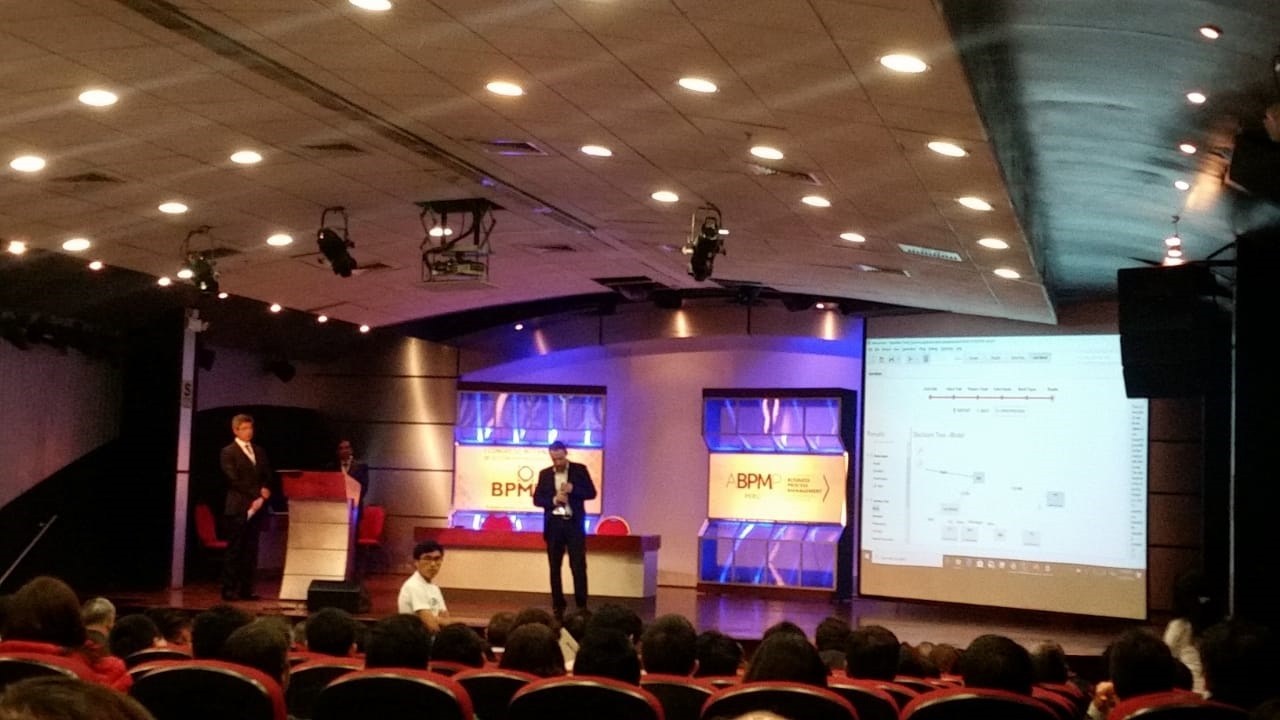 The Director of Interact Latam, Fernando Estrada, was one of the speakers of the 1st International Congress of Business Process Management, BPM Day Lima, organized by the chapter of ABPMP Peru. The event took place this past Saturday, 16, at the Technological University of Peru.
In total, there were 12 speakers from countries such as Argentina, Brazil, Colombia, Costa Rica, Spain, Peru and the United Kingdom. On the occasion, Fernando presented the success case of the Indoamérica Technological University, which attended the management by processes with the 3P's Office solution.
Interact was one of the sponsors of BPM Day Lima. The event featured lectures on Government 4.0, BPM and digital transformation, application of BPMS technologies and presentation of success cases with BPM.