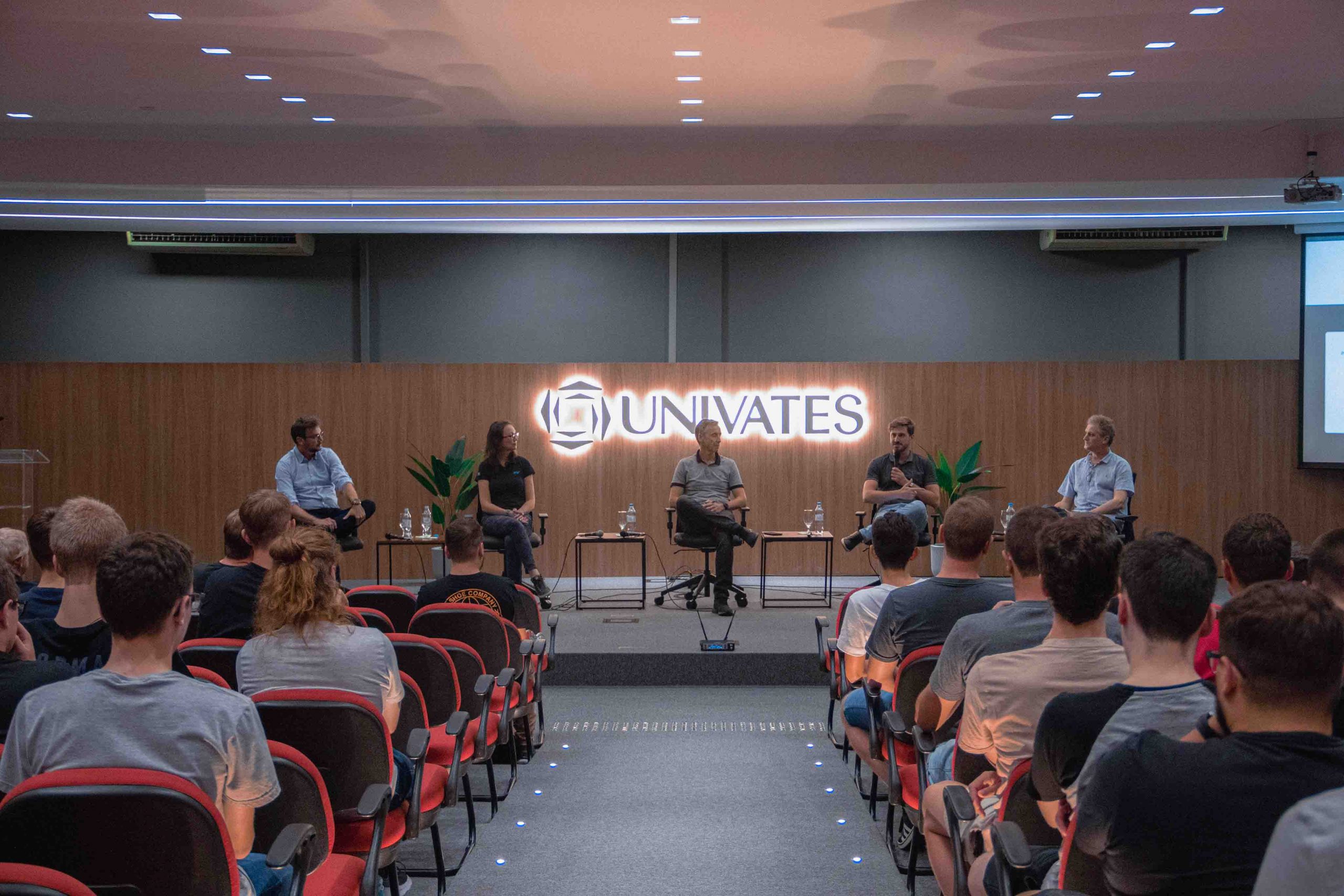 The job market in the technology area. This was the subject of the panel received by the director of Interact, João Alex Fritsch. The event took place last night (28) in the auditorium of building 17 at the University of Vale do Taquari (Univates) in Lajeado (RS). The undergraduate students attended the debate, which included the participation of STW and Solis representatives.
On occasion, João Alex presented Interact's role in the regional innovation ecosystem. Currently, the company sponsors the Innovation and Local Development Agency (Agil), linked to the Promove Lajeado. In addition, it contributes to industry associations, Assespro, ATIVales and Softex.
Based in Lajeado, Interact is present in 18 American, African and European countries. A company develops Interact Suite SA, a platform for corporate governance. The focus is on public and private companies seeking solutions for the digital transformation of management. Currently, the staff has 150 employees.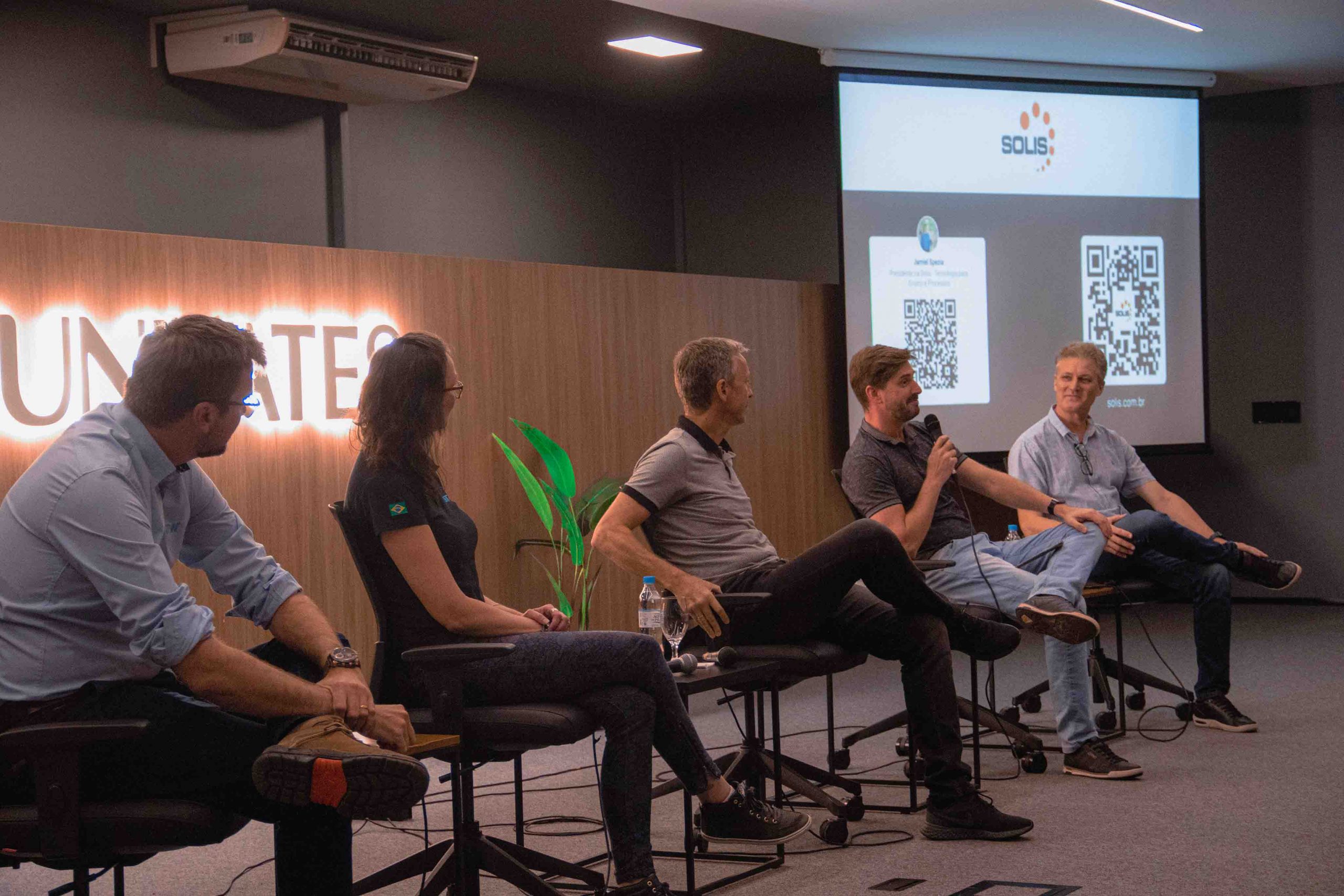 Interact Level up
To strengthen a local formation, Interact has Interact Level Up. It is a free learning and development program. The target audience is the community of the Rio Pardo and Taquari Valleys. This initiative seeks to awaken skills in those beginning their studies.
The Interact Level Up lasts three months. During this period, the participants learn to use as main development tools. Also, how to analyze and manage software. Specialists in the field accompany the entire process.
Certifications night
Univates also offers intermediate certifications for students of undergraduate courses in the area of Information Technology (IT). They are awarded before the completion of the course, according to progress in training. Consisting of blocks of curriculum components, they are required for each intermediate certification.
The expectation is that the certifications will boost the training of students. Univates delivered the first ones yesterday. In total, 18 students were awarded for successfully taking the subjects of the first professional qualification.
The granting of intermediate certifications is extended to Software Engineering and Computer Engineering course students who entered the curricula starting in 2022. They are part of Univates' new graduation format, Aula+.
Curricula are structured to offer quick and practical training in the first year of the course. The focus is to shorten the training time to enter the job market. How intermediate certifications will enrich students' curriculum and open opportunities earlier, evaluates the baccalaureate coordinator, teacher Mouriac Halen Diemer.
"The job market in Information Technology is one of the most employing today. In the Taquari Valley, there is a great demand for professionals in the field. Univates, aware of the local reality, offers university students of Software Engineering and Computer Engineering courses options for entering the job market in advance", evaluates Mouriac.
For him, the delivery of the first certifications was historic for Univates. "We are the first courses. Who knows, in the future other areas will be inspired by what we are doing".