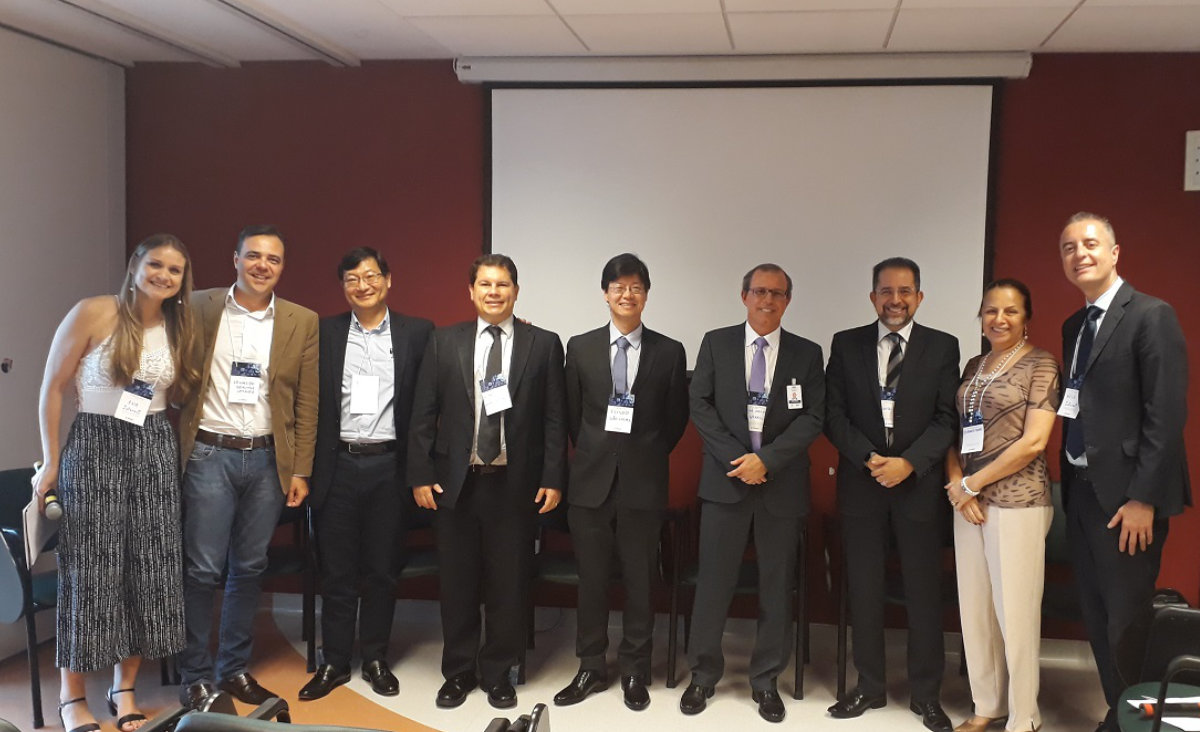 In the last month of 2017, to mark the end of the year, the Interact Advance São Paulo unit held a mega event with its clients, where the cases of the Syrian Lebanese Hospital, Seguros Unimed, GRAAC and others were presented. More than 200 people were present, including directors and managers of clients based in the city of São Paulo.
The event took place on December 15 at the GRAAC Auditorium. Initially, Interact Directors Nilo Braccini Pessano and Ana Wentzel welcomed them. The Chief Technology Officer of the Software Factory, The German Thomas Spriestenbach, entered via teleconference to thank everyone for their participation and talk about the evolutions of the Strategic Adviser Product – SA. There was also a Round-Table, coordinated by Mr. Nilo Braccini Pessano with the superintendents and directors of Interact Advance São Paulo customers, who spoke about the gains, benefits and challenges of implementing the system in the management processes.Following came the presentations of the successful cases of the clients: Management of the Strategy and Processes of Seguros Unimed, Risk Management of the Syrian Lebanese Hospital and Management of Accreditations and Quality of the Hospital Nove de Julho, Hospital Novo Atibaia and GRAAC. Finally, we had the presentation of an International case of Interact, the University of Ecuador and the LAPASA Laboratory network, which present the 3Ps Methodology that integrates Planning, Projects and Processes.
According to the director of Interact Advance São Paulo, Mr. Nilo Braccini Pessano, the event was very positive because it allowed the exchange of experiences and relationships between customers, including initiatives of visits between them to detail their experiences. Also, the new customers who are starting the implementation of the system and participated in the event, were able to see the potential of the tool through practical examples. The idea is to hold more events like this, bringing experiences from other business segments and different ways to exploit the potential of the system. In the words of Director Nilo "Knowing that the System and our Consulting Services have helped the development of our clients, is our greatest bonus".
Interact Advance São Paulo: Av. Pedro Severino Junior, N° 366, Sala 163 – Vila Guarani – São Paulo, CEP 04310-060 Phone number: +55 11 4564-4589
Interact Advance Rio Grande do Sul: Av. Carlos Gomes, 222 – 08º andar, Boa Vista, Porto Alegre – RS, CEP 90480-0000 Phone number: +55 51 3378 1003