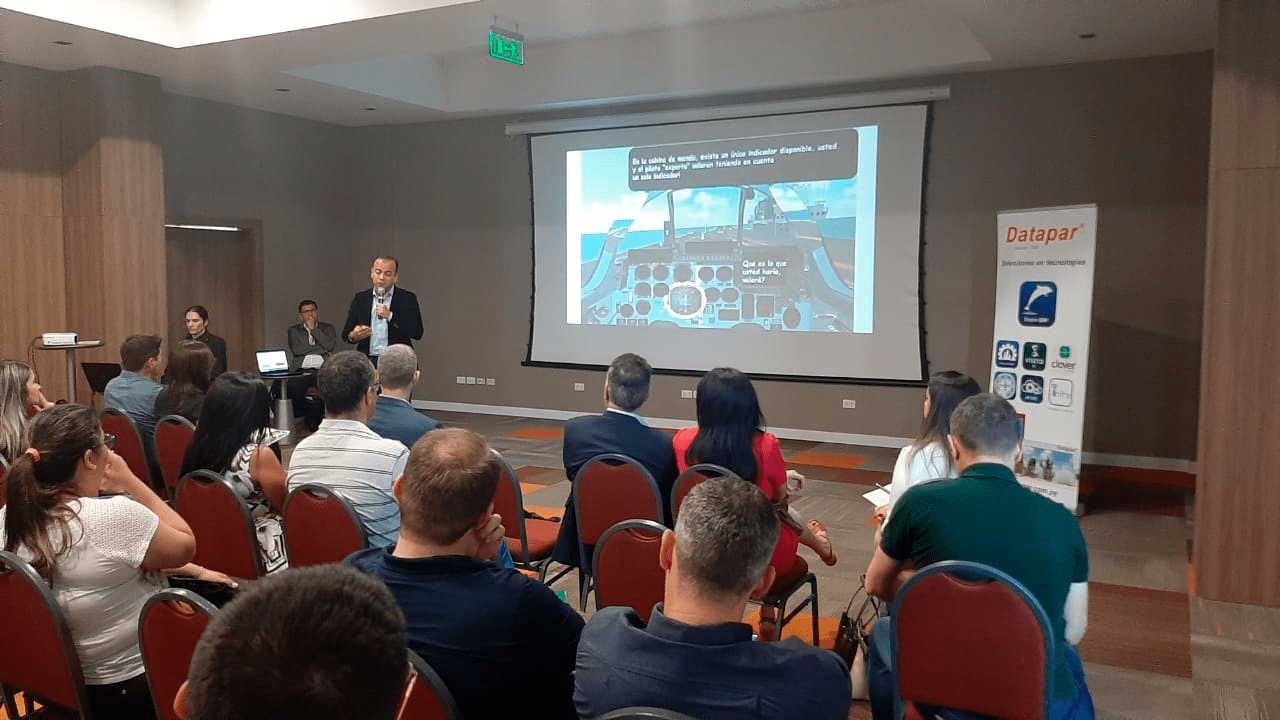 Management, automation and innovation. These were the main topics of the lecture of the director of Interact Latam, Fernando Estrada, on Datapar Day – 2nd Edition. The event on innovation and strategic management took place yesterday (25), at the Hotel Rio Bourbon, in Ciudad del Este, Paraguay.
As its name informs, the organization of the seminar was the company brasiguaya of information technology Datapar, partner since 2018 of Interact. It develops Dolphin, a business management system focused on various areas of the economy.
In the lecture, Fernando analyzed the benefits that automation can provide in achieving better results and presented how innovation can contribute to achieving the strategic objectives of an organization.
With more than 17 years of experience in market management and development, Fernando has participated in more than 80 balanced scorecard implementation projects, Quality Management, Enterprise Resource Planning and Process Improvement in different economic sectors of Latin America and Europe.