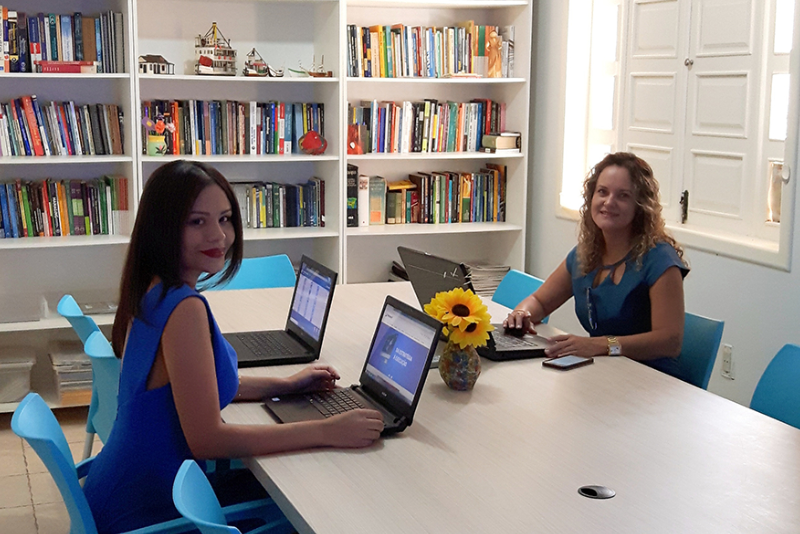 The market has been automated. With competitive advantage, investing in corporate intelligence systems has become a minimum requirement for those who want to stay in a world in constant updating. This year, the National Trade and Services Industry Fair ( FENICS) will be attended by the software research and development company Interact, from Montes Claros.
Based in Rio Grande do Sul, Interact operates in the technology market with Suite SA Strategic Adviser, a set of more than 20 applications for the management of public and private organizations. Since 2009, the company has a unit in Montes Claros, a development hub in the northern region of Minas Gerais, with a team of five employees specialized in management.
The fair is of paramount importance for the northern region of Minas Gerais, in the opinion of Interact's Administrative Manager, Gergiane Ribeiro Porto. "FENICS mobilizes the entire production chain, stimulates more business for the region and generates opportunities for business development and growth," she says.
For this year's edition, Interact will bring news in corporate management systems. "We will present to microentrepreneurs in Montes Claros and the region practical and innovative solutions that ensure the efficient development of companies, with tools that automate and enable the alignment of the strategy to the operation", he explains.
From Montes Claros to Latin America
In Latin America, Interact has more than 800 bases installed in 11 countries. In the market since 1999, the company has 11 units in Brazil, 35 distribution partners and 10 distributors in South America. In Montes Claros, it is located at Coronel Francisco José Souto street, 147, in Todos os Santos neighborhood.
FENICS takes place between September 13 and 16, at the João Alencar Athayde Exhibition Park, in Montes Claros. The event is a realization of the Industrial and Services Commercial Association of Montes Claros, with support from the Federation of Industries of the State of Minas Gerais. In total, there will be 150 companies in FENICS, with an expectation of 100 million reais in business.
Interact Montes Claros
Estande 146 – FENICS
Montes Claros – MG
Rua Coronel Francisco José Souto, 147
Bairro Todos os Santos
+55 (38) 3221-8205
montesclaros-mg@interact.com.br