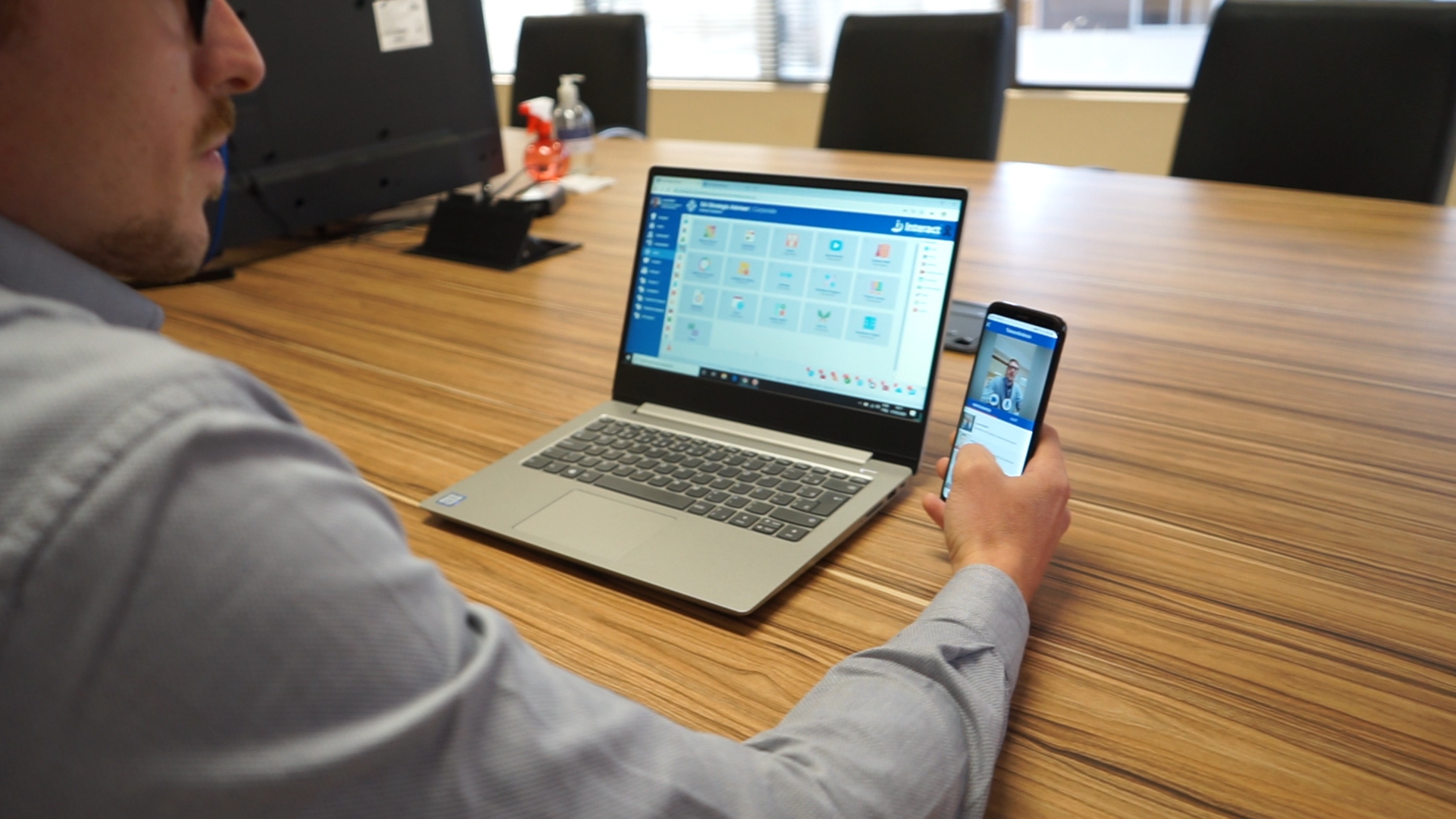 Today, June 1st, Interact launches the 7.0.25 release of Suite SA Strategic Adviser, software that offers technology solutions for management and corporate intelligence. In preparation since January, the update includes a work of 4,846 hours in the Products and Development area, with 254 improvements and implementations in the system. In relation to the previous edition, it represents an 18.6% greater work effort.
The main highlight of the version is the improvement of remote management. With the new Teleconference application, users will be able, within Suite SA, to arrange audio and video meetings, write comments via chat and collectively analyze the organization's performance through indicators. As part of Interact's actions to help companies and organizations cope with the effects of the pandemic, the remote advisory tool will have no additional cost to customers.
According to Interact's Product Manager, Lucas Bellin, Suite SA is an important ally to face today's job challenges. "With our 100% web system, we work so that our clients have the guarantee of the continuity of their corporate management activities, whether in the home office or at work, through the most varied devices", he explains.
Therefore, mobile access deserves to be highlighted. Users can access organization documents remotely, in the document management module, SA Document Manager, or register non-conformities, in the event management module, SA Occurrence Manager. "These are examples of the focus on remote management that we are continually increasing in the releases of the Suite", Bellin concludes.
LGPD and compliance
Information security is another highlight of this release. Since the previous edition, Suite SA has been complying with the main compliance practices and the guidelines of the General Data Protection Law of Brazil (LGPD in portuguese). "This is a highlight of our system in relation to the market, with total control and security of access, profiles and usage permissions, as required by the LGPD and recommend compliance models", comments Bellin.
Still in risk management, the SA Risk Manager module received a series of improvements to better adapt to the requirements of the COSO (Committee of Sponsoring Organizations of the Treadway Commission), a world reference in corporate risk management, and of ISO 31000, risk management family standard created by the International Organization for Standardization. The work included a detailed study by a team of analysts, consultants and developers from Interact.
In the coming days, the Customer Support area will begin to make the update available to customers. Currently, Suite SA Strategic Adviser includes 15 modules, which integrated make up 13 technology solutions, based on the main corporate methodologies in the market. Upon acquisition, the customer receives 15 more management tools to increase productivity and business performance.