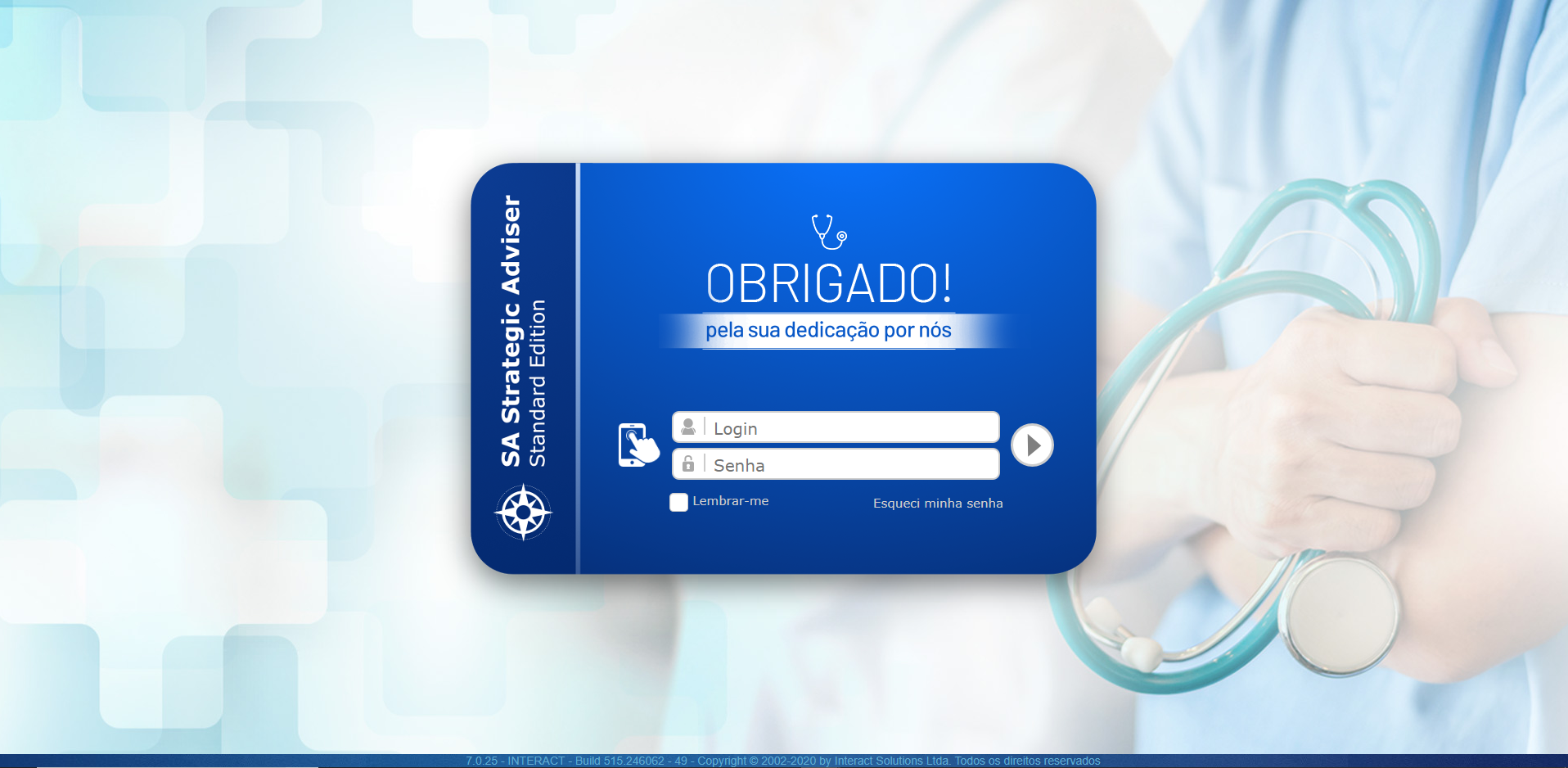 A thank you to the professionals who are at the forefront of this pandemic. This is the tribute that Interact clients will find on the home screen of Suite SA Strategic Adviser, a set of modules for management and corporate intelligence, from the software research and development company in Lajeado, Brazil. The health sector is the main one of the company, with 52.7% of the customer base.
According to Interact Product Manager Lucas Bellin, customers who access the system to register requests will find the tribute. The traditional blue background gave way to art in green tones, with the image of a professional with a stethoscope. In the login section, there is a thank you for your dedication during the coronavirus crisis.
With 20 years of history, Interact has approximately 800 bases installed in clients in 8 Latin American countries. In the health sector, five clients are among the best hospitals in Latin America, according to the AméricaEconomía Intelligence ranking. A third of the institutions accredited in Brazil by the Joint Commission International (JCI), the world's leading accreditation in the health area, are Interact clients.