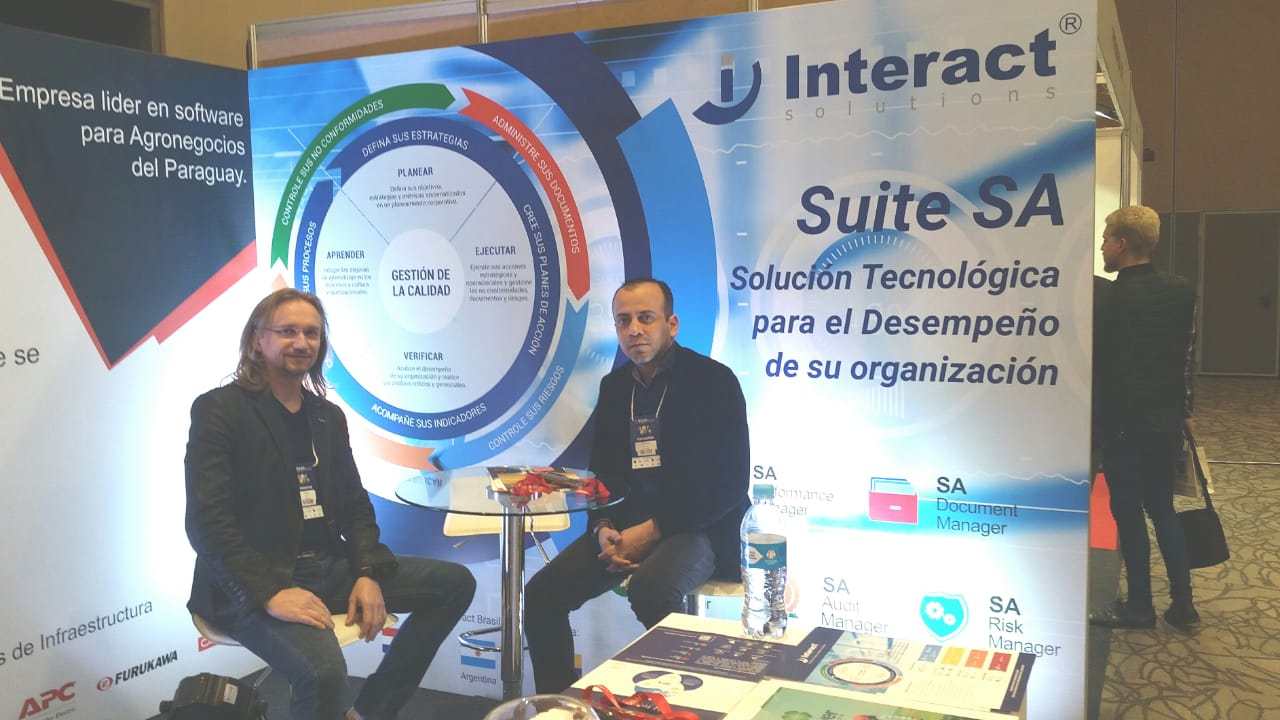 An opportunity to consolidate business across the border. Thus will be the 10th edition of Expo Paraguay Brazil, between today (27) and tomorrow (28) in Asunción, Paraguay. For the second consecutive time, Interact will participate in the event alongside information technology company Datapar, a partner from Ciudad del Este.
Organized by Cámara de Comercio Paraguay Brasil, a business community of various nationalities with business in both countries, Expo Paraguay Brasil is considered one of the main commercial events in South America. Last year, it generated approximately $65.8 million in business.
The theme of this year's edition will be Opportunities for the World, with multi sectoral business rounds. The event has 70 booths, as well as conferences, business conversations, cultural and tourism activities. The expected audience is 2,500 participants.
Lecture on Quality Management
Interact's Supervisor Fernando Estrada will be one of the speakers of Expo Paraguay Brasil 2018. With free admission, the lecture on Quality Management will be tonight, from 7:00 pm to 8:00 pm, at the Itaú salon, at the Salón Bicentenario de las Torres Hotel. Interact has a technological solution for the theme, linked to the continuous learning cycle – PDCA /PDCL (Plan, Do, Check, Act/Learn).
Fernando holds a bachelor's degree in Economics and Finance, a Master's degree in Strategic Direction from the Polytechnic University of Catalonia, and a Master's degree in Human Resources Management and Management from the Barcelona School of Business Administration, also in Spain. He was part of the inter-com – Internationalization of Companies graduate program by the Dom Cabral Foundation of APEX Brasil, and the graduate program in Information Technologies and Balanced Scorecard, from ESAN.
About Datapar and Interact
Founded in 1996 by the gaúchos Gerson Alves and Mauro Caon, Datapar develops Dolphin, a business management system focused on various areas of the economy. Currently, it has about 300 customers, 70% agribusiness sector. The company has 75 employees, who work in all stages of maintenance, development and implementation of the systems.
Interact has been working since 1999 in research and software development for the administration and governance of organizations. The company's main product is strategic technology solutions for public and private organizations, through the SA-Strategic Adviser Suite, a set of 20 modules of internal process innovation. In Latin America, it has more than 800 bases installed.