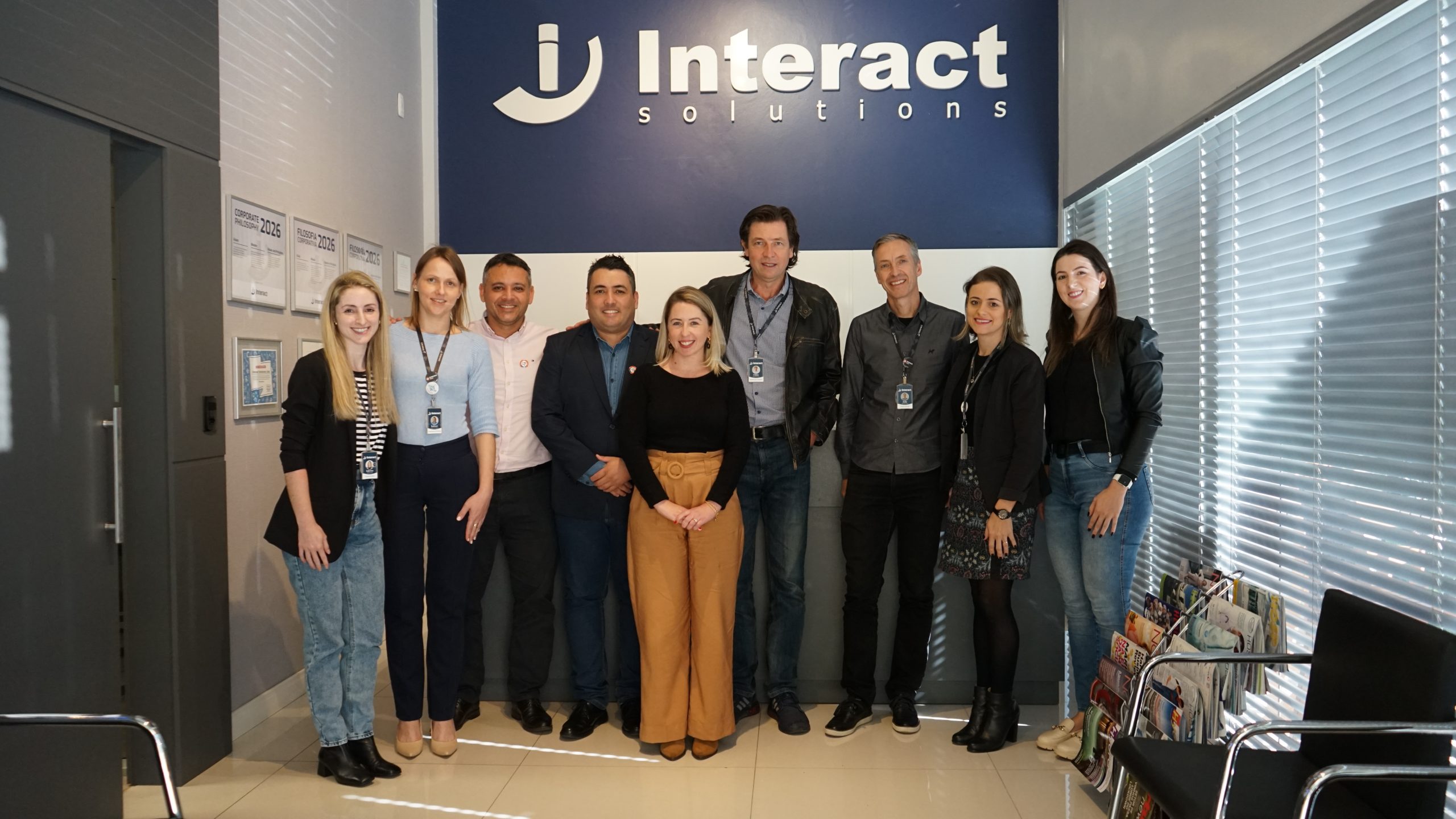 Sabrine Datsch (Interact Projects), Sulimar Fogaça (Interact Marketing), Alexandre Penteado (PMO Coordination), Márcio Silva dos Santos (Vice President of Institutional Relations and Expansion at PMI-RS), Fabiane Brugmann (Interact Customer Partner), Fábio Frey (Interact Director), João Alex Fritsch (Interact Director), Jamine Dorneles (Interact Business), and Ana Cláudia Scaravonatto Lamb (Interact Human Development).
June|2023
Interact establishes a strategic partnership with the Project Management Institute (PMI-RS) to develop project management practices. By combining the methodology and Interact Suite SA software, the partnership aims to disseminate and demystify agile management best practices.
Interact has stood out in the market for its corporate governance platform, Interact Suite SA, which offers comprehensive tools for all stages of business management, from strategic to operational levels. With the integration of advanced technology, data analysis, project management, and process automation, Interact Suite SA has provided significant improvements in efficiency, productivity, and decision-making for companies.
The Project Management Institute (PMI) is a global nonprofit organization that promotes and develops best practices in project management. With members worldwide, PMI is recognized as a reference for excellence and knowledge in the field of project management.
In Rio Grande do Sul, PMI-RS has a chapter headquartered at TECNOPUC in Porto Alegre. Additionally, there are branches spread throughout the state (Branch Serra in Caxias do Sul, North in Passo Fundo and South in Pelotas), and in the Vale do Taquari, there has been a movement since 2021 in the city of Lajeado to establish a nucleus in the Vale.
The partnership with PMI is a significant milestone for Interact. According to directors Fábio Frey and João Alex Fritch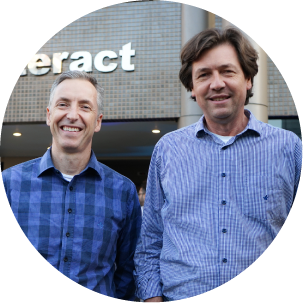 "Interact is honored to establish this partnership with PMI. Through it, we will have the opportunity to interact with a large number of qualified and prepared professionals, participate in events, discuss the relevant topic of project management, and grow tremendously through these experiences. Our employees will have a unique opportunity for learning, and we are confident that our products and services will be positively impacted by the fruits of this joint effort that is beginning."
The collaboration between Interact and PMI promises to bring significant benefits to the corporate world, empowering companies to tackle complex challenges and achieve exceptional results. With the union of these two leading entities in their respective fields, a positive transformation in how companies approach project management is expected.
According to Alex Rosa, President of PMIRS, further adds,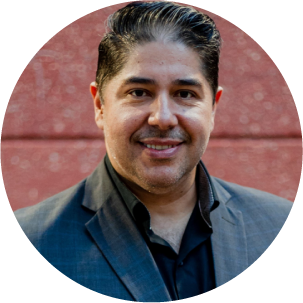 "With this solution, we will structure our indicators based on the OKR Framework, making goal and result management much easier.
Additionally, we will use one of the modules to structure our project portfolio management process supported by the PMO.
We are still in the early stages of implementation, but we are very excited because the tool offers other excellent features. We will certainly make use of those that best fit our reality."
Márcio Silva dos Santos, Vice President of Institutional Affairs and Expansion, further adds,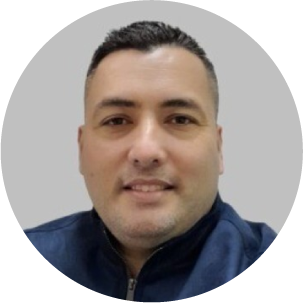 "The partnership with Interact will impact the productivity and development of our Rio Grande do Sul chapter through effective governance management, structuring our areas and increasingly enhancing the connection of our volunteers and members to our chapter."
The partnership between the institutions was mediated by Commercial Partner FB Gestão de Projetos, led by Fabiana Brugmann, a PMI-certified professional with over 10 years of experience in the field. Interact has a network of national and international partners who provide consulting and support services to organizations, ensuring our quality and efficiency.
About PMI:
PMI offers a variety of globally recognized resources, certifications, and standards for project management professionals. The organization promotes the advancement of the profession by providing guidance and support to its members, as well as facilitating the dissemination of knowledge and exchange of experiences among project management professionals worldwide.
PMI plays a vital role in establishing guidelines and principles that help ensure success and efficiency in project execution across various sectors and industries.
About Interact:
Interact is a software company based in Brazil, specializing in solutions for enterprise management. Its corporate governance platform, Interact Suite SA, provides comprehensive tools to enhance efficiency, productivity, and decision-making for businesses.
Interact Suite SA consists of 16 integrated modules that offer resources for:
Strategic, tactical, and operational planning
Compliance, risk management, and LGPD
Project management
Process management
Document management
Incident and issue management
Employee assessment and development management
Service and supplier management
Internal and external audits
Satisfaction surveys and organizational climate
Budget management
Business intelligence
In addition, Interact recently launched Interact Start, a solution focused on companies that are initiating the digital transformation process. Interact Start offers resources for:
Strategy management
Indicator management
Risk management
Non-conformity management
Document management
Personal data protection