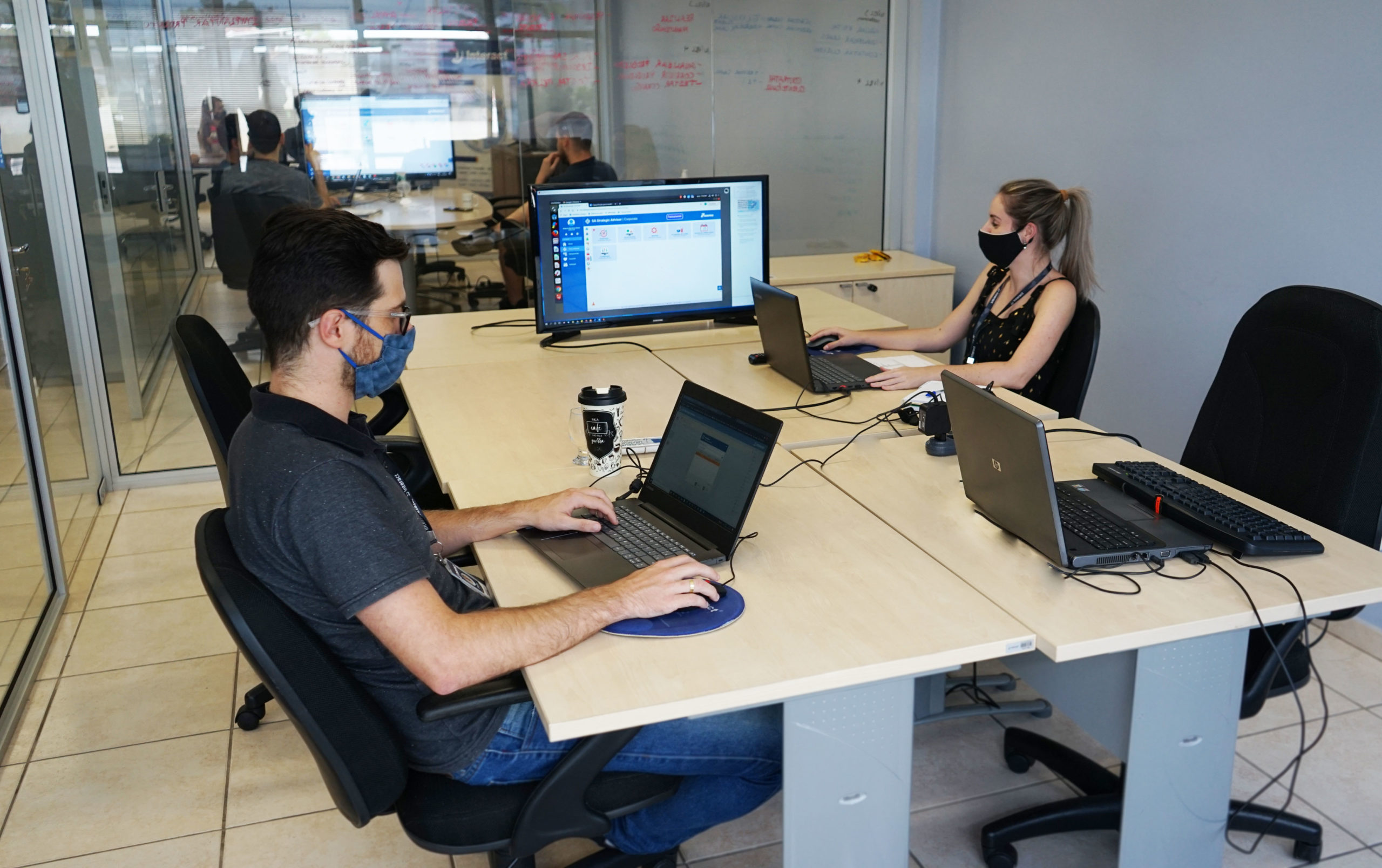 Interact started transferring knowledge to the client
Interact's customer since mid-2020, the Federal Data Processing Service (Serpro), from Brazil, started this Monday, the 11th, the phase of the Implementation Project, whose function is to pass on knowledge to the customer. The training covers the use of the Process Management solution, from Suite SA Strategic Adviser, from Interact.
Classes are taught by consultant Sabrine Datsch and Project Analyst Pedro Henrique Krüger. Both employees have worked with the client since July last year and, throughout December, worked with Serpro's process office to define the training content and align the expectations that the client intends to achieve with this step.
In this new phase of the project, the duo teaches classes between January 11th and 22nd and January 25th and February 5th. The transfer of knowledge will be done in two stages, one of training for modeling conceptual processes and the other of training for modeling in automated processes.
The main objective of implementing the Process Management solution, called by Serpro as "Integra", aims to connect in a single location all the inputs and linked systems of the client's process architecture.
The purpose of Serpro, a client that is part of the Interact Excellence Unit card, is to equip its Processes Office, with systematization of all stages of mapped, modeled, documented and automated processes.
With more than 20 years on the market, Interact's Suite SA Strategic Adviser software will contribute to the measurement of the performance of processes and their alignment with strategic planning and corporate and operational purposes.
About Serpro
The Federal Data Processing Service is the largest public company providing services in information technology in Brazil. Created by Law No. 4,516, of December 1, 1964, it was born with the objective of modernizing and speeding up strategic sectors of public administration.
Currently it is linked to the Ministry of Economy (former Ministry of Finance). Strategically, it operates in the development of systems and services that allowed greater control and transparency over revenue and public spending. Headquartered in Brasilia, it has a staff of more than 9 thousand employees. Its products include IRPF, Siafi, Sief, CNPJ, Siscomex, RAIS, PIS, Renavam, Demoiselle Framework.
Related to Processes management