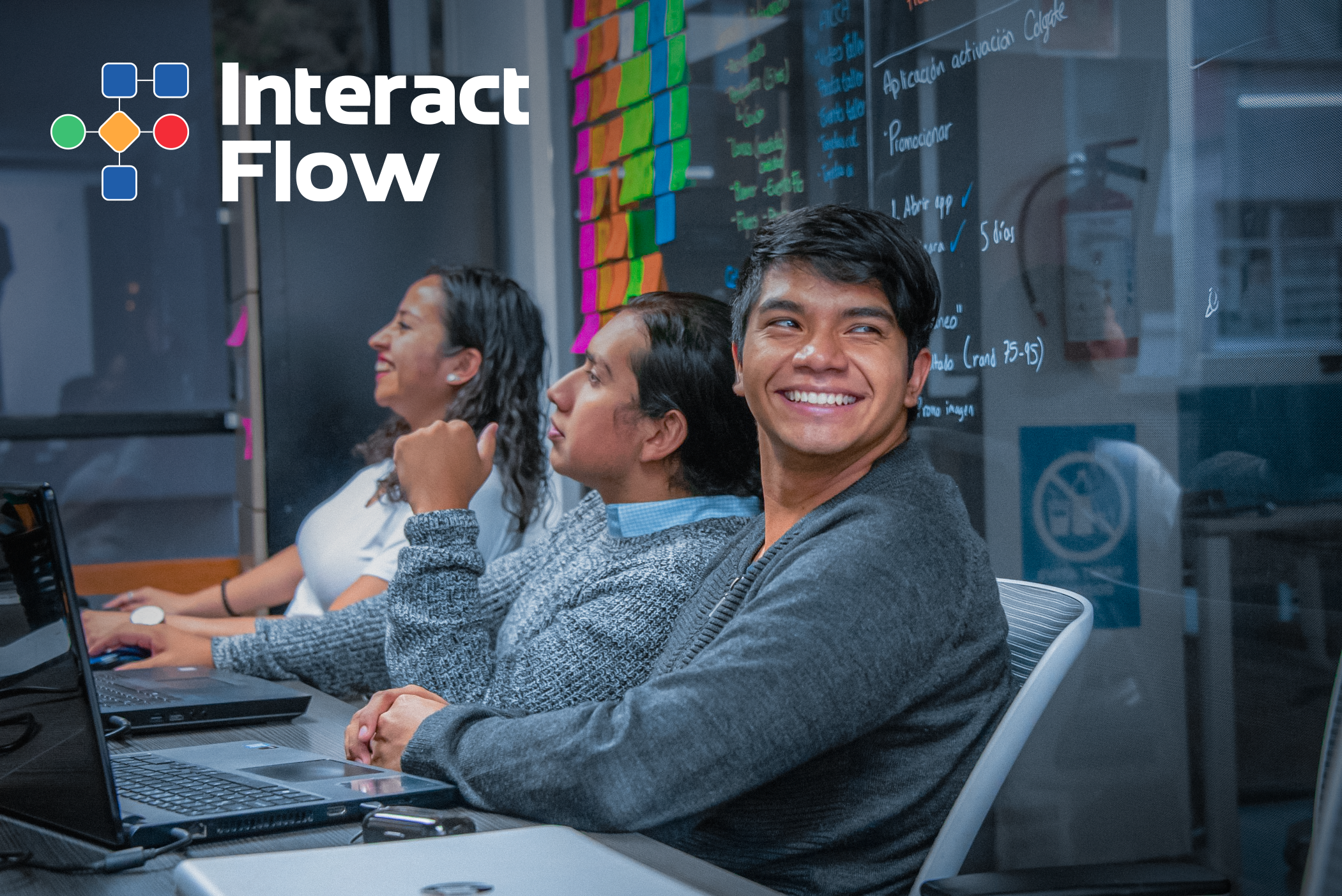 After the Interact Flow launch event, Interact Latam takes another step towards digital transformation and offers a free course on process modeling and design, through Interact's platform. Classes take place on April 12th and 14th, online, and are aimed at everyone who wants to explore more about the BPM universe.
The course will allow participants to get to know the Interact Flow platform better, as well as its modeling and design process. In addition, the Maturity Diagnosis of Pedro Robledo (ABPMP Spain) will be worked on, a model that forms the basis for the construction of the platform.
To follow the broadcast, which starts at 15:00 (GMT-3), it is necessary to register. The course will be taught in Spanish.
Check the time in other countries:
12:00 – Mexico
13:00 – Peru, Colombia, Ecuador, Panama
14:00 – Venezuela, Bolivia
15:00 – Paraguay, Argentina, Chile, Uruguay, Brazil
For more information, contact Interact Latam by WhatsApp +55 (51) 9 9441-9126, or by e-mail latam@interact.com.br.
The Interact Flow:
Interact Flow is the first free process management platform from Interact Solutions. Launched on April 4th, the tool aims to help companies improve their management processes, through the use of the international modeling standard, the Business Process Model and Notation (BPMN).
It allows the user to design their entire process architecture – from simple workflows to value chain processes. And, as a teaching tool, it is aimed both at beginners in BPMN notation and, of course, at those who master process modeling.
Main advantages of Interact Flow:
Totally free;
Intuitive platform;
Unlimited for creating flows with up to 1000 elements;
Enables the import and export of any flow with support for BPMN files;
It has a library with pre-assembled models to apply to your work routines.
Watch the launch event: