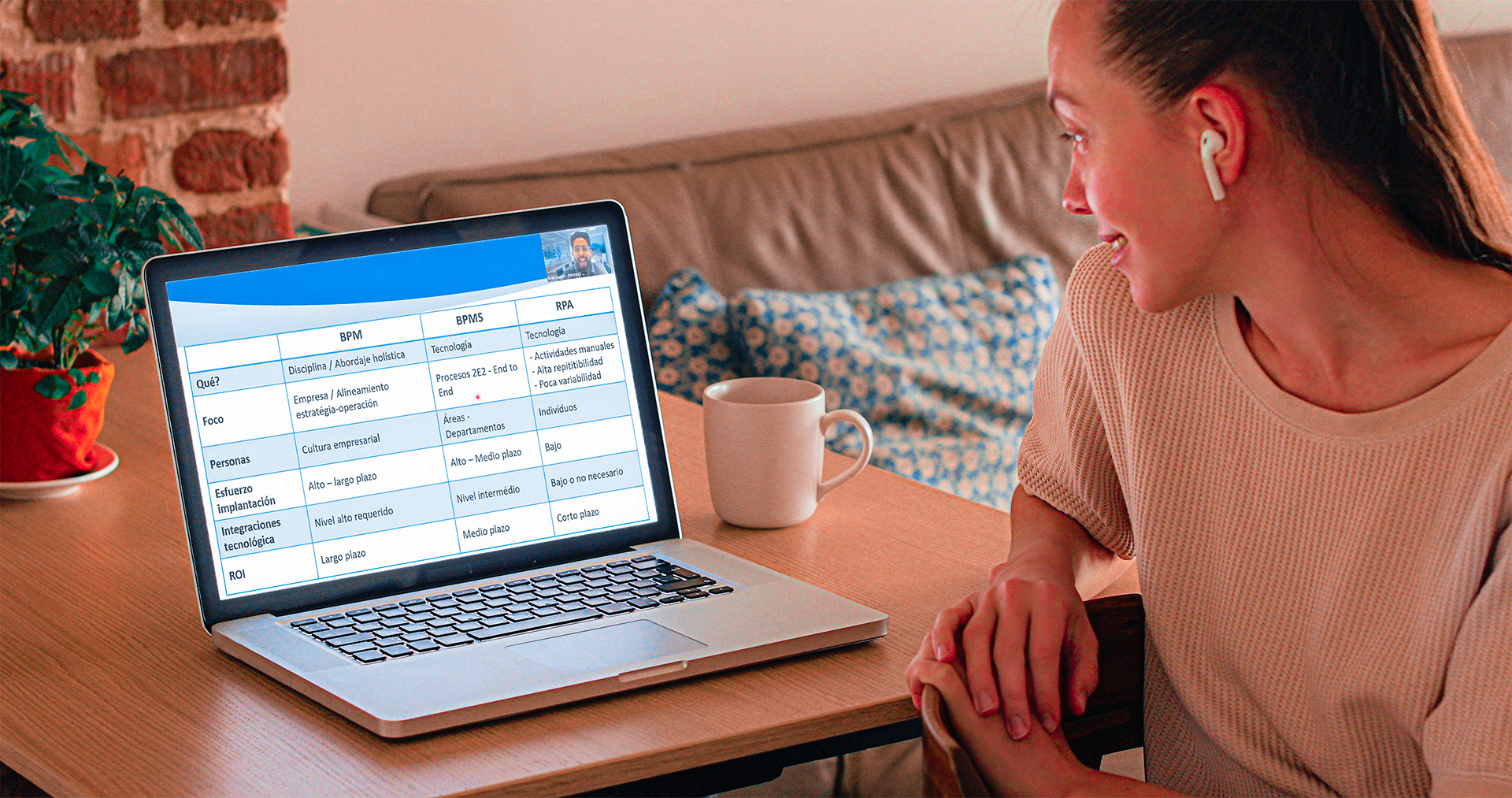 Since July the international unit of Interact Solutions, Interact Latam, promotes small online meetings with customers and community of Latin America to disseminate knowledge of the discipline of Process Management aligned to the real culture of organizations. Called "Quick Webinar – Capsule of Interact Latam", the activity lasts about 30 minutes, is free and 100% taught by the international area team.
The webinars are held monthly and have already covered four different topics:
Canvas for processes (by Iván Lasso)
BPM, BPMS & RPA (by Iván Lasso)
Automated process with our BPMS and its integrations with SAP (by David Agreda Mori)
Importance of maturity diagnosis before a BPM project (by Fernando Estrada)
According to the international projects analyst, Felipe Gonçalves D'Andrea, the idea of holding the webinars meets the concept that Interact is much more than a software company.
"The "Capsules" had great success among the participants in our last event held, the BPM Hackathon. From that, we decided to open it up to the general public so they could participate with us," explains the analyst.
"The meetings so far have been very dynamic, assertive, and practical. The participants, after the presentation of the cases we address, ask a lot of questions, because, as we bet on bringing real cases, this helps them to reach other points of view".
Since the capsules were created, more than 250 people from eight different countries have participated in the activities.
Two more online meetings in Spanish are planned for November and December. The themes and dates will be announced soon on Interact Latam's LinkedIn, as well as the link to register.
Watch the Full Webinars
If you're curious to see what Latam Quick Webinars are like or want to learn a little more about processes, click here to access the full videos.