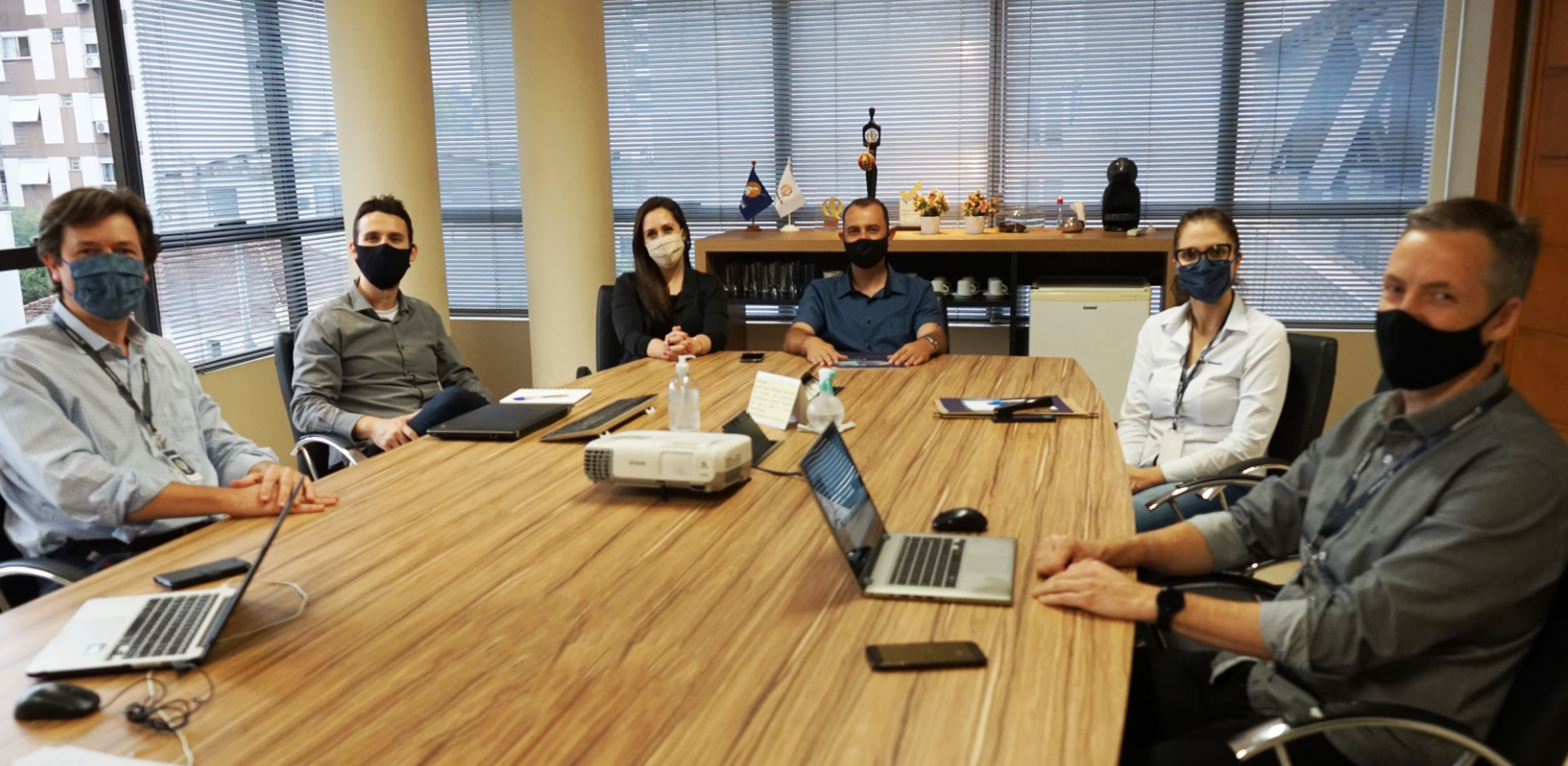 In the photo, Fábio Frey, Ismael Alves, Bárbara Kraemer Rodrigues, Dirceu Vaz Gonçalves, Elza da Silva and João Alex Fritsch
In operation since March 2020, Interact Prime, a new unit of Interact Solutions, had its operation formalized with a ceremonial act last Tuesday, the 8th. The unit is managed by Bárbara Cristina Kraemer Rodrigues, responsible for business, and also has Dirceu Vaz Gonçalves, active in project management.
Signed the contract the representatives of Interact Prime, the Interact Solutions' directors, Fábio Frey and João Alex Fritsch, and two representants of Chanel Manager's team, Ismael Alves and Elza da Silva.
Interact Prime
Interact Prime operates on the Interact Solutions' building, in Lajeado (RS). Its director, Bárbara, is a specialist in Business Consulting from Fundação Getúlio Vargas (FGV) and has a degree in Administration from the University of Vale do Taquari, with an MBA in Entrepreneurial Business Management.
The Unit's focus is on Management Solutions for General Law for Data Protection (LGPD, in portuguese), Compliance and Risk Management, part of Suite SA Strategic Adviser. Currently, Interact Prime serves clients like the Hospital Moinhos de Vento and Family Pension Foundation, both from Porto Alegre – RS.
The unit has also worked with the client DFL, a giant in the dental product manufacturing business, from Rio de Janeiro. The company exports to 45 countries and holds important certifications, such as the Certificate of Good Manufacturing and Control Practices CBPFC or GMP – Good Manufacturing Practice, in force by ANVISA, which has mandatory practices in production processes.
In addition to this, DFL also has:
The ABO Recomenda Seal, won in 2019; the CE Certification, which allows the marketing of its products in the European community;
ISO 13485: 2016, which regulates the safety and effectiveness of products and services in the medical market;
The certification of the FDA – Food and Drug Administration, from the federal agency of the United States Department of Health and Human Services, which aims to protect public health and certifies medical products and devices that guarantee safety and effectiveness.
In order to make more prospective businesses possible in other parts of Brazil, Interact Prime also has a commercial partner from Rio de Janeiro, Renata Valéria Lopes, from the company Tecnologia Humana and André Menelau, Expert in Innovation, BPM and Process Transformation, from the company AMR Solutions located in Recife-PE.
Active unit
In July, Interact Prime was one of the organizers of Interact's LGPD Week in Focus, which also counted on the participation of Renata Lopes, from the Human Technology partner, from Rio de Janeiro. The unit's director, Bárbara, has also participated as a guest in events and online seminars on LGPD, compliance and risk management.