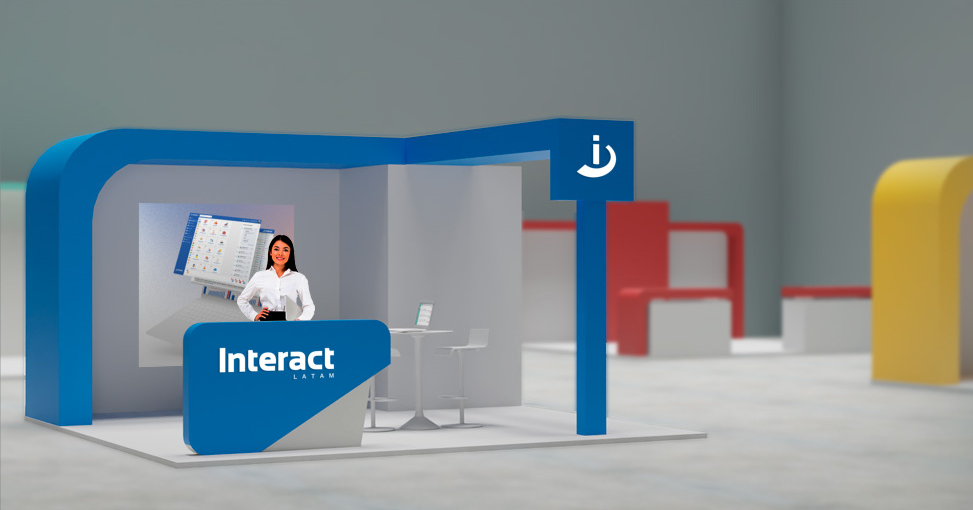 100% virtual event will bring together companies from all over Latin America
Interact Latam's relations with Spain are getting stronger. Between January 31 and February 13, the company will participate in Unir's fifth Virtual Employment Fair, the International University of La Rioja. The online event will bring together companies from Latin America with the goal of launching new opportunities in the job market for young people.
Unir is one of the main universities in Spain and stands out for being completely online, offering the most innovative technologies and bringing comprehensive and personalized education to more than 60,000 students from 100 countries. It currently has 100 postgraduate courses and three doctoral programs.
Through the Virtual Employment Fair, Unir offers students the possibility of participating in internships in organizations that have a good market position and international recognition from the public and private sectors. Those selected will work on large projects for the implementation of an organization.
In this edition, Interact Latam will have a virtual Stand, specially set up for the event, where it will be possible to chat in real time, via the platform chat, with recruiters and participate in presentations.
"Aligned with our institutional Vision, in order to be an international reference, it is essential to be able to establish strategic alliances with institutions of the prestige of UNIR, which, for example, has more than 60,000 students from more than 95 countries around the world. In particular, this virtual fair will help us to have this scalability and scope to be able to identify master's students who wish to carry out their internships with us", says the director of Interact Latam, Fernando Estrada.
Interact Latam is looking for students from Master's courses in Strategic Process Management and Process Management for Digital Transformation. Upon entering the internship program, students will be able to:
• Support the company in building and strategically aligning the business;
• Model processes based on BPMN and implement its management dimensions;
• Provide support to the project consultant;
• Automate business processes by applying the BPM Lifecycle in SA Strategic Adviser Suite;
• Implement new ideas;
• And much more.
According to the coordinator of external internships at Unir, Mairelis Sánchez, Interact Latam's presence at the event is a demonstration of how fast the network of strategic allies in Latin America is growing.
"Participants will have the opportunity to get to know an innovative company and market leader in BPM solutions, which is also committed to the professional development of our UNIR talents."
Partnership with Interact Latam
Since October of last year, Interact Latam has signed an agreement with Unir that guarantees the institution's students access to one of the best BPMS tools on the market.
The partnership includes students of master's courses in Strategic Process Management and Process Management for Digital Transformation. Through the virtual event, the company intends to further expand its range of international opportunities.
UNIR's Virtual Job Fair takes place annually and, in its last year, it had more than nine thousand visits to the site, 3,850 registered candidates and more than 178 stands of participating companies.