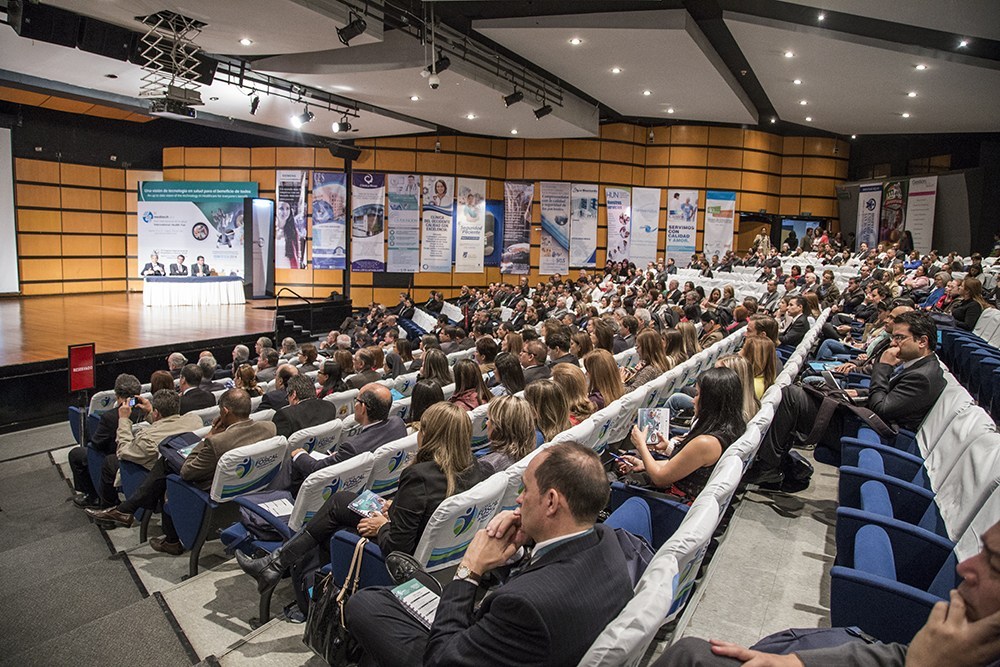 Between July 3 and 6, Interact will participate in VI Meditech, an international health fair in Bogotá, Colombia. The software company will have a booth, attended by Interact Latam Supervisor Fernando Estrada, and Interact Unit representative in Colombia and partner Proyectos Organizational, Edgar Ramirez.
Meditech is the second most important business platform for the health sector in Latin America. The expectation of this year is to surpass the numbers of the last edition, when it had 180 exhibitors, 11,000 visitors, 10,000 investors and 253 international visitors.
The event also includes the XIII International Congress of Hospitals and Clinics, which takes place between 4 and 5 July. This is a space for debate and updating on changes in the sector and current health priorities worldwide.
The Colombian Association of Hospitals and Clinics will also promote at Meditech the I Symposium on successful health solutions. The proposal is to present options for improving hospital management results that reflect better patient care.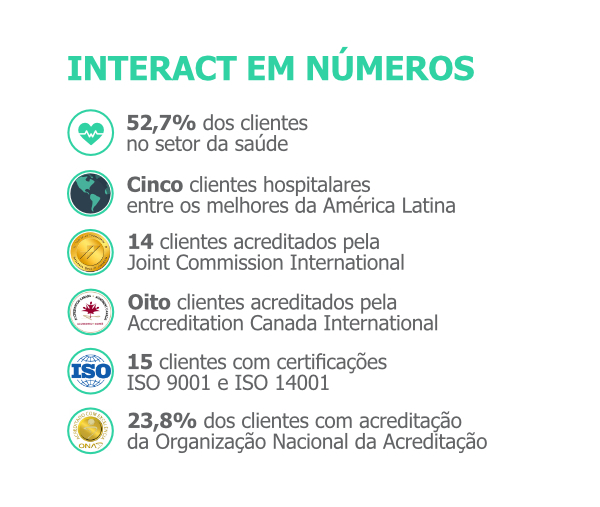 Five Interact clients stood out in the Ranking of Clinics and Hospitals in Latin America, promoted annually by AméricaEconomía Intelligence, one of the leading Latin American business publications. Among them, two are among the five best hospital institutions.
The health sector is the main niche covered by Interact technologies, with 52.7% of the total number of customers. Currently, 14 of them are accredited by the Joint Commission International. Eight other hospitals have Accreditation Canada International, a certification based on an international quality standard methodology.
Interact owns the Suite SA Strategic Adviser, a set of more than 20 management systems present in more than 300 organizations in Latin America. The company has a Research, Innovation and Internationalization Unit, 13 Units in Brazil, 56 business partners, nine international distributors and an international unit in Colombia.
CORFERIAS, Entrada Principal Carrera 37 No 24 – 67 Bogotá D.C.
Pabellón 17, nível 1, estande 1622