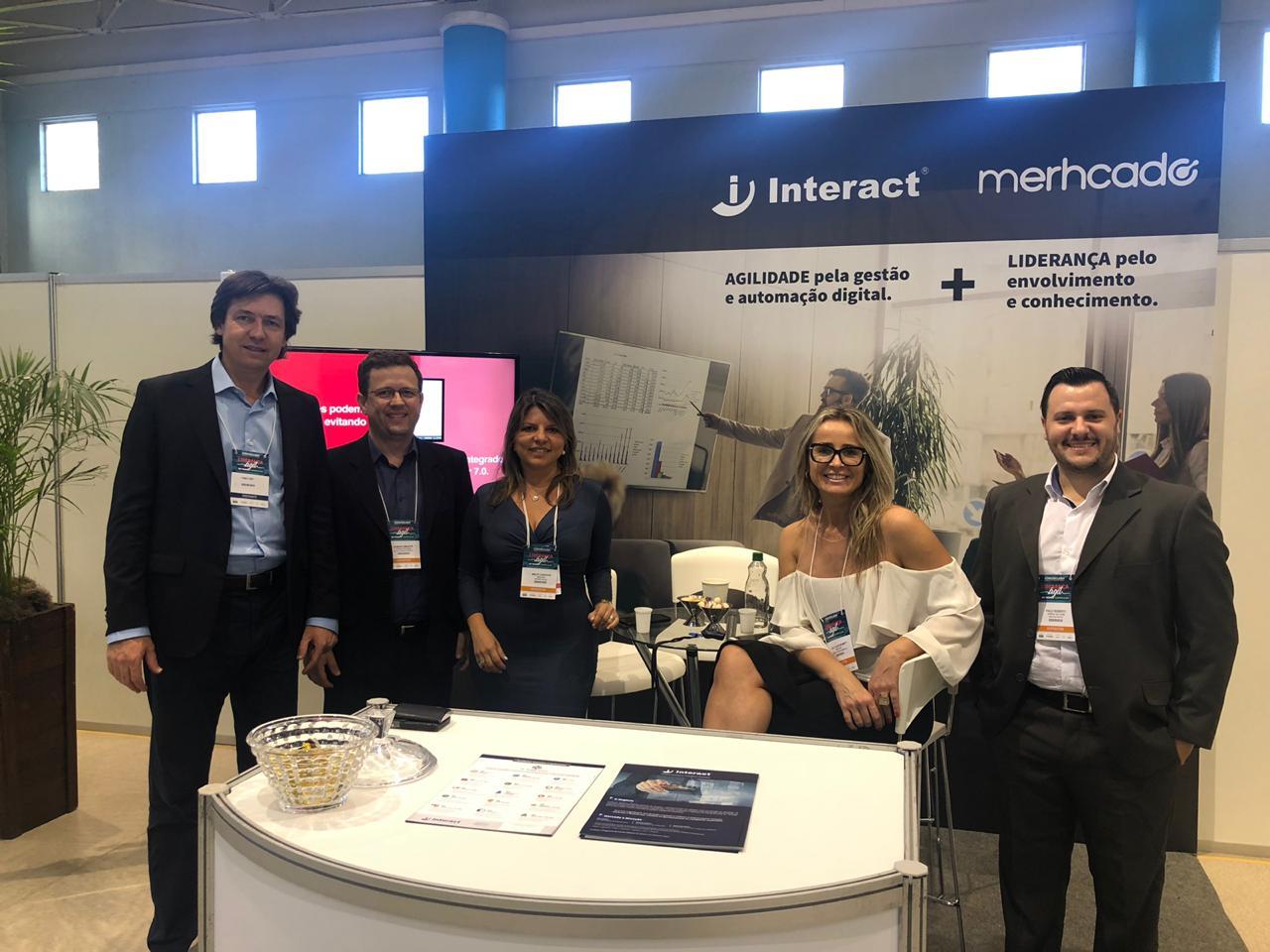 Interact will be one of the participants of CONGREGARH 2019, which takes place this week, between the 15th and 17th, at the PUCRS Events Center. The research and development company for corporate management software will have a booth in the exhibition parallel to the congress, EXPOCONGREGARH 2019, a partnership of the Unit Interact Rio Grande do Sul with the Adviser Partner Merhcado Career Management. The promotion of the event is the Brazilian Association of Human Resources Sectional Rio Grande do Sul (ABRH-RS).
Interact will be located at booth 37 of the fair. The company and Adviser Partner will offer technology solutions for people management present in the Suite SA Strategic Adviser. Among the highlights are the SA Process Manager modules, which automates processes; SA Competence Manager, which promotes skills management; and the SA Governance Manager, which manages and monitors the indicators of institutions. The expectation of the organizers of the event is an audience of 5,000 people over the three days. EXPOCONGREGARH 2019 will also serve to promote networking among participants and strengthen corporate ties.
Leadership in the digital age
According to the president of ABRH-RS, Crismeri Delfino Corrêa, the focus of the event will be to work on leadership related to connections and the mindset of growth of new ideas. "With the entry of the digital age, everything has become more connected and, in this way, the future of work has changed and today needs new leadership. We need leaders who enable collaboration, diversity, access to innovation and recognition," she says.
Among the topics to be addressed at the congress are Agile Methodologies Tools, Leadership Development in Practice, HR 4.0 and Health and well-being in complexity. In this edition, speakers of national and international rebates will be present, such as Ricardo Amorim, economist and commentator of The Manhattan Connection of GloboNews; Miguel Falabella, actor and filmmaker of Rede Globo; Joana Félix, Brazilian scientist who won the Kurt Politizer Technology Award; and Sathish Bala, a Canadian entrepreneur.