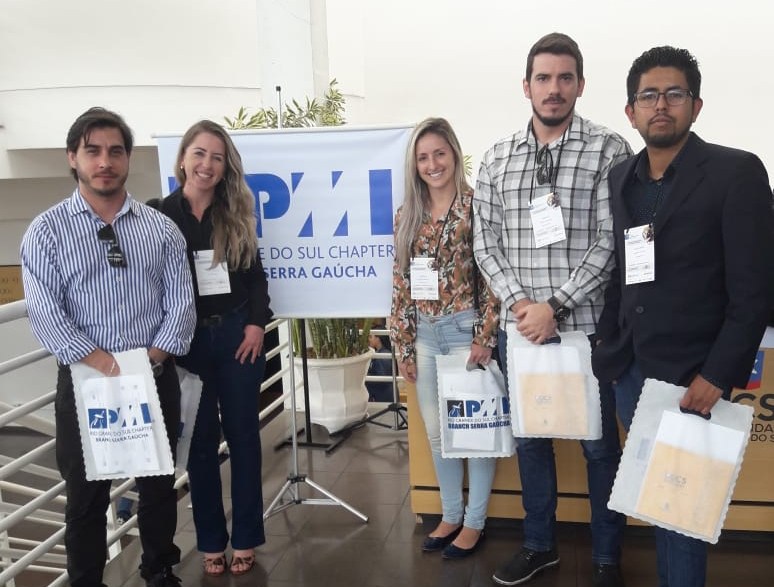 Interact has participated since yesterday in the 13th Seminar on Management, Projects and Leadership of Serra Gaúcha, at the University of Caxias do Sul. The theme of the event is Powering People and Organizations with Project Management. The realization is the chapter of the PMI (Project Management Institute) in Rio Grande do Sul.
Interact Bridges collaborators Fabiana Brugmann, Ignácio D'Andrea, Iván Lasso, Rodrigo Panitz and Sabrine Datsch attend the seminar. This year's edition closes tonight, with the lecture Project Management On The Road, by Fábio Luiz Braggio, consultant specialized in agile methods and risk management.
The event has courses, workshops, lectures, conversation rounds and networking on Project Management. Currently, PMI is the world's largest association on methodology. Founded in 1969 in the United States, it now has 2.9 million skilled professionals, 292 chapters and 427,000 members worldwide.
Related to Project management