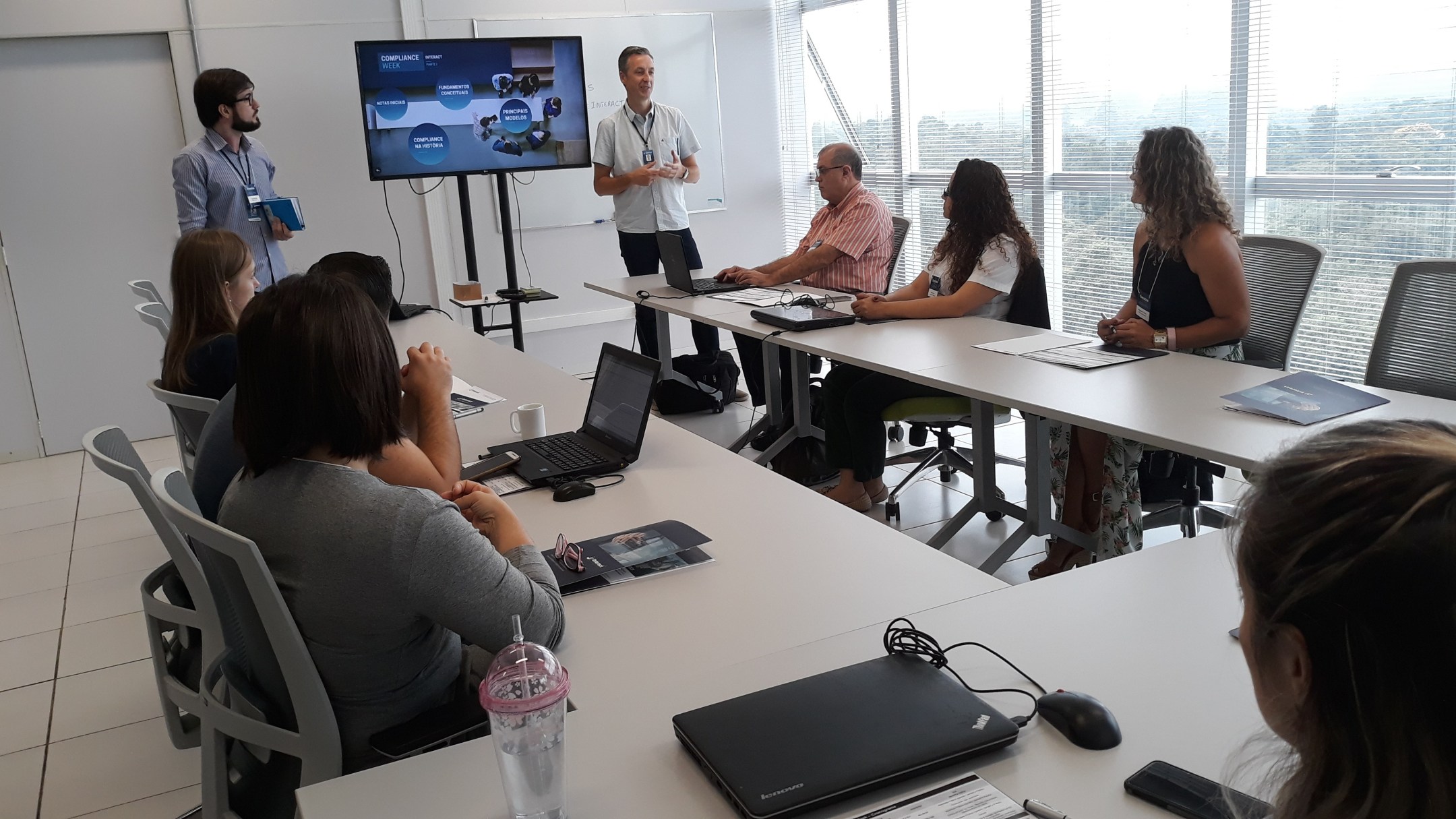 Between April 1, 2 and 3, Interact hosted the first Compliance Week, an intensive seminar on the set of rules, standards, ethical and legal procedures aimed at the integrity of organizations. Partners from São Paulo, Minas Gerais and Rio Grande do Sul participated in the training.
In total, Compliance Week brought together 12 instructors over the three days. The event took place at Interact Bridges, the company's Research, Innovation and Internationalization Unit, at the Taquari Valley Scientific and Technological Park – Tecnovates, univates, in Lajeado (RS). On April 4, Interact Bridges completed a year of activities.
The intensive seminar addressed the history, conceptual fundamentals, the main compliance models in the world, the equivalences with Interact software, the implementation exercises of the Compliance & Risk Management solution, the Interact program as a case in progress, innovations provided in the system and commercial contributions.
Although it is mirrored in the Week model, the event has some particularities. "Unlike the first BPM seminar, in which Interact already had a consolidated success trajectory with the solution, Compliance is part of the opposite direction, launching the solution with training," explains Communication and Marketing Analyst Vinícius Flôres, responsible for the research of the solution.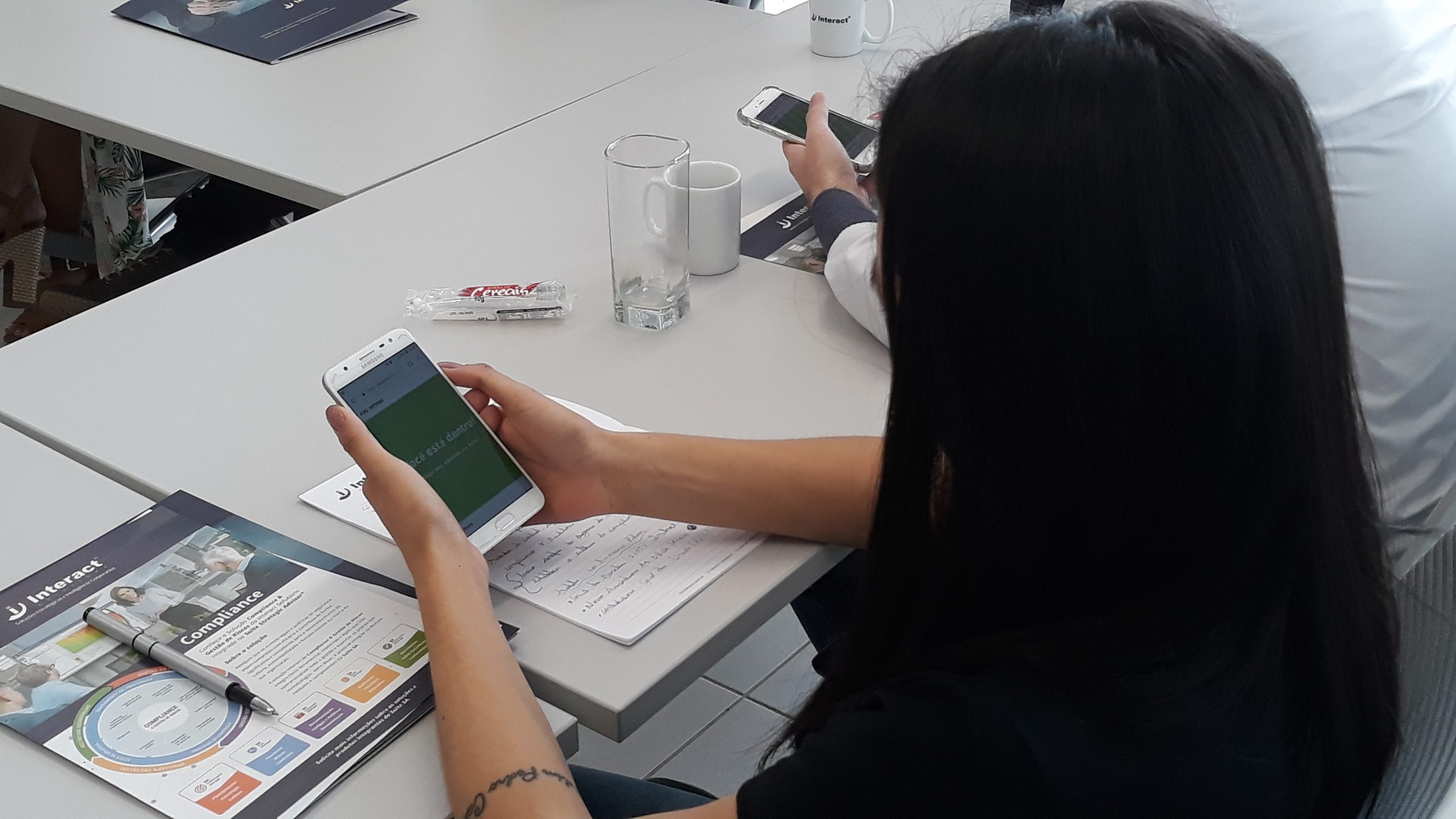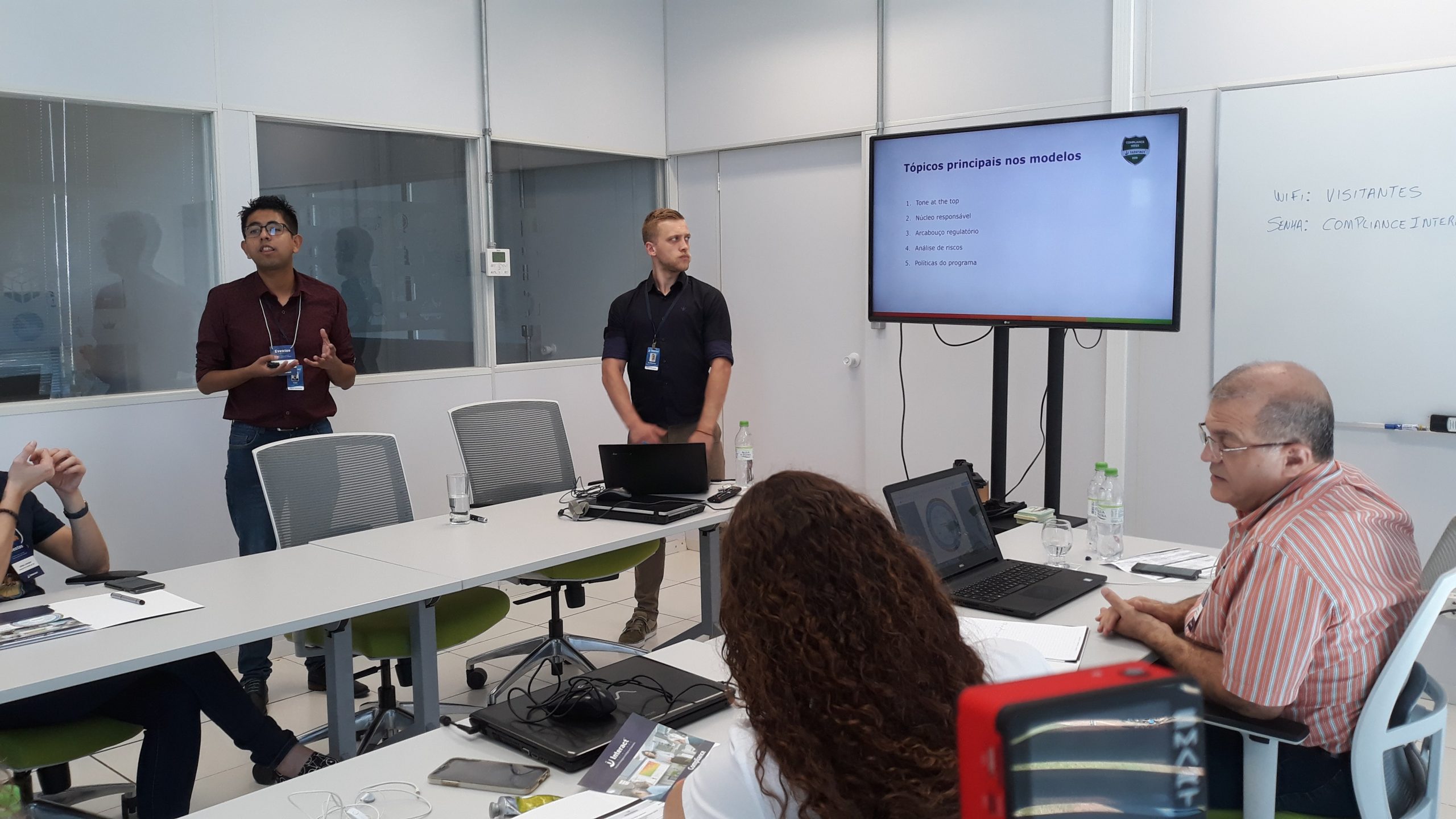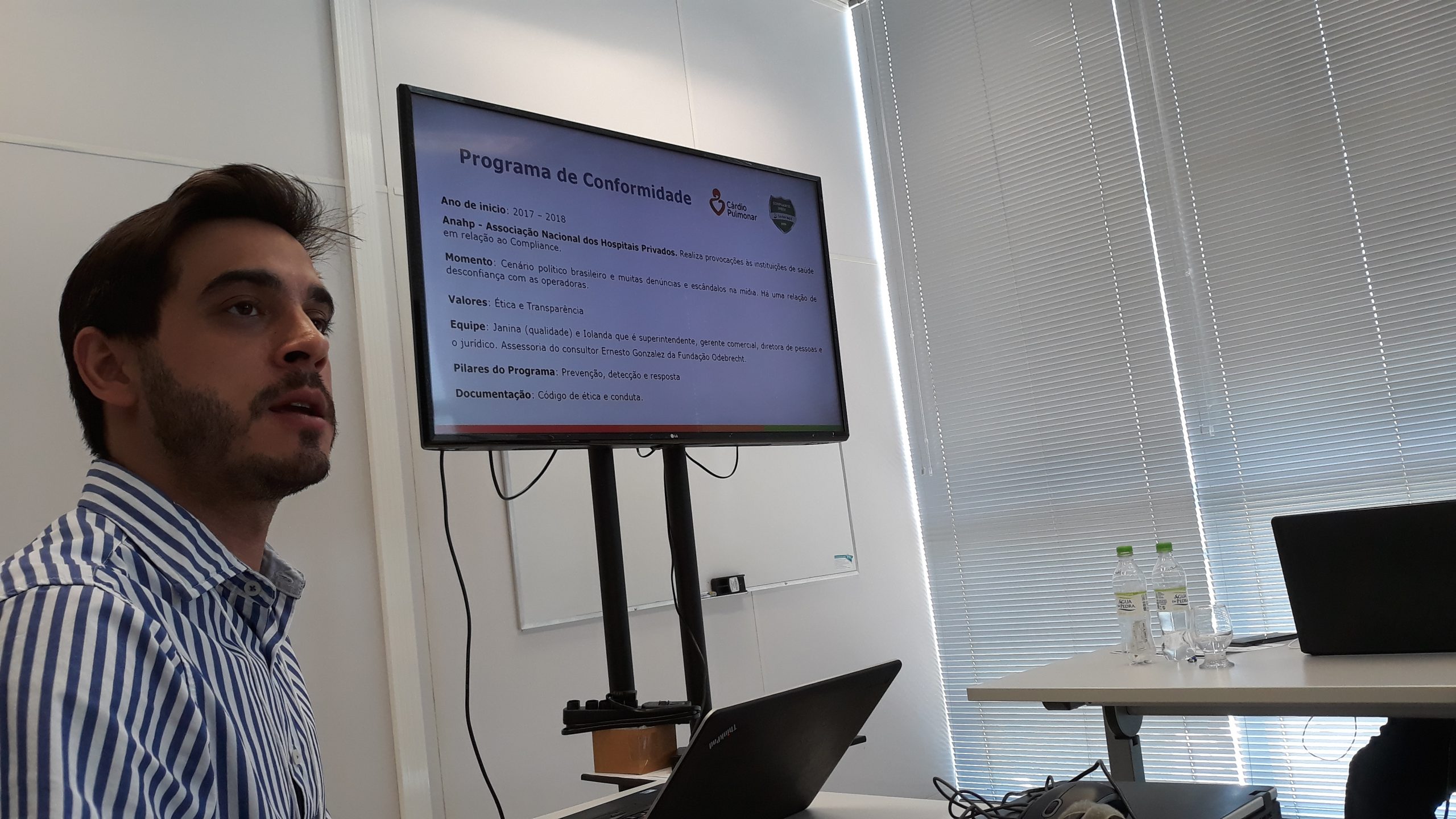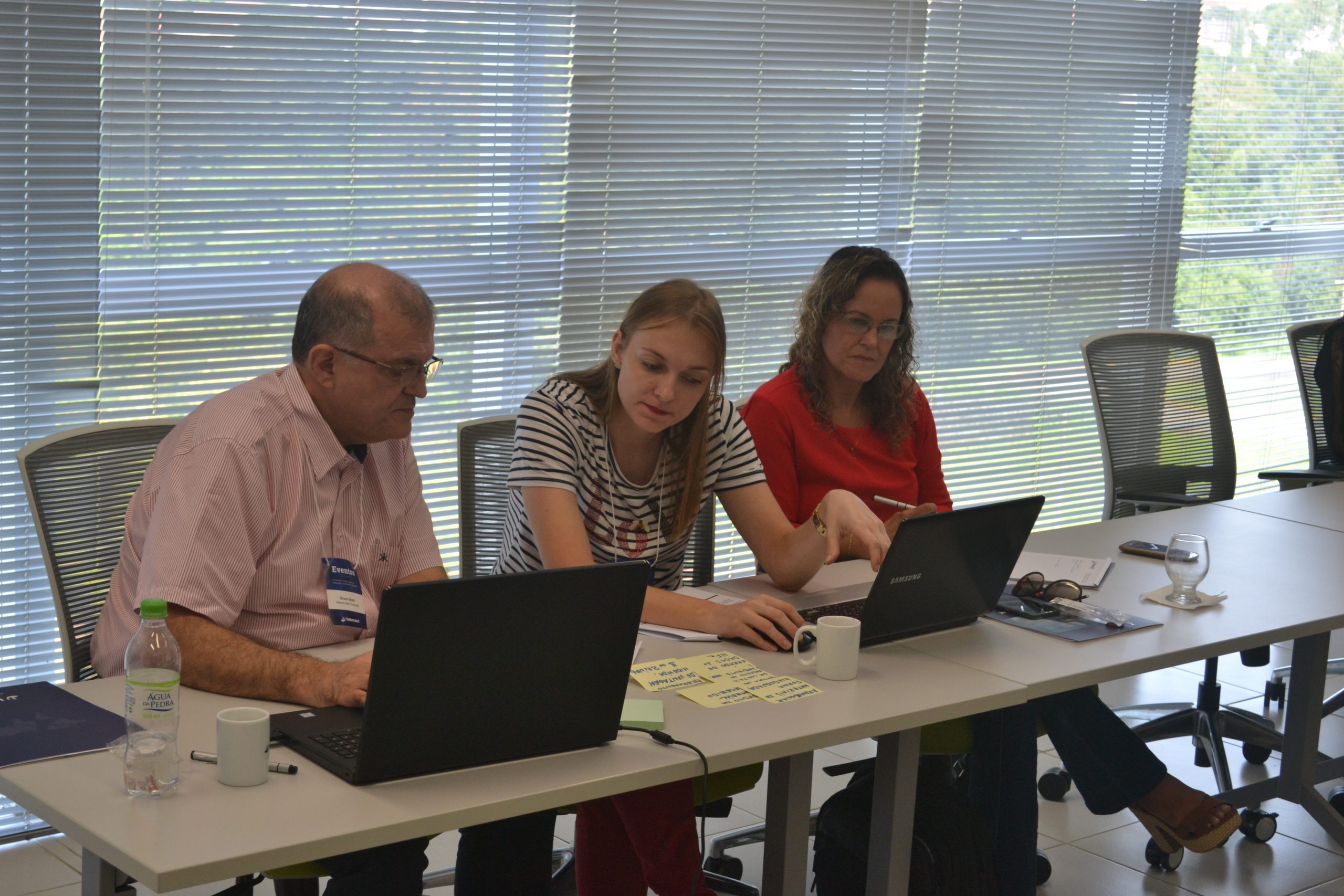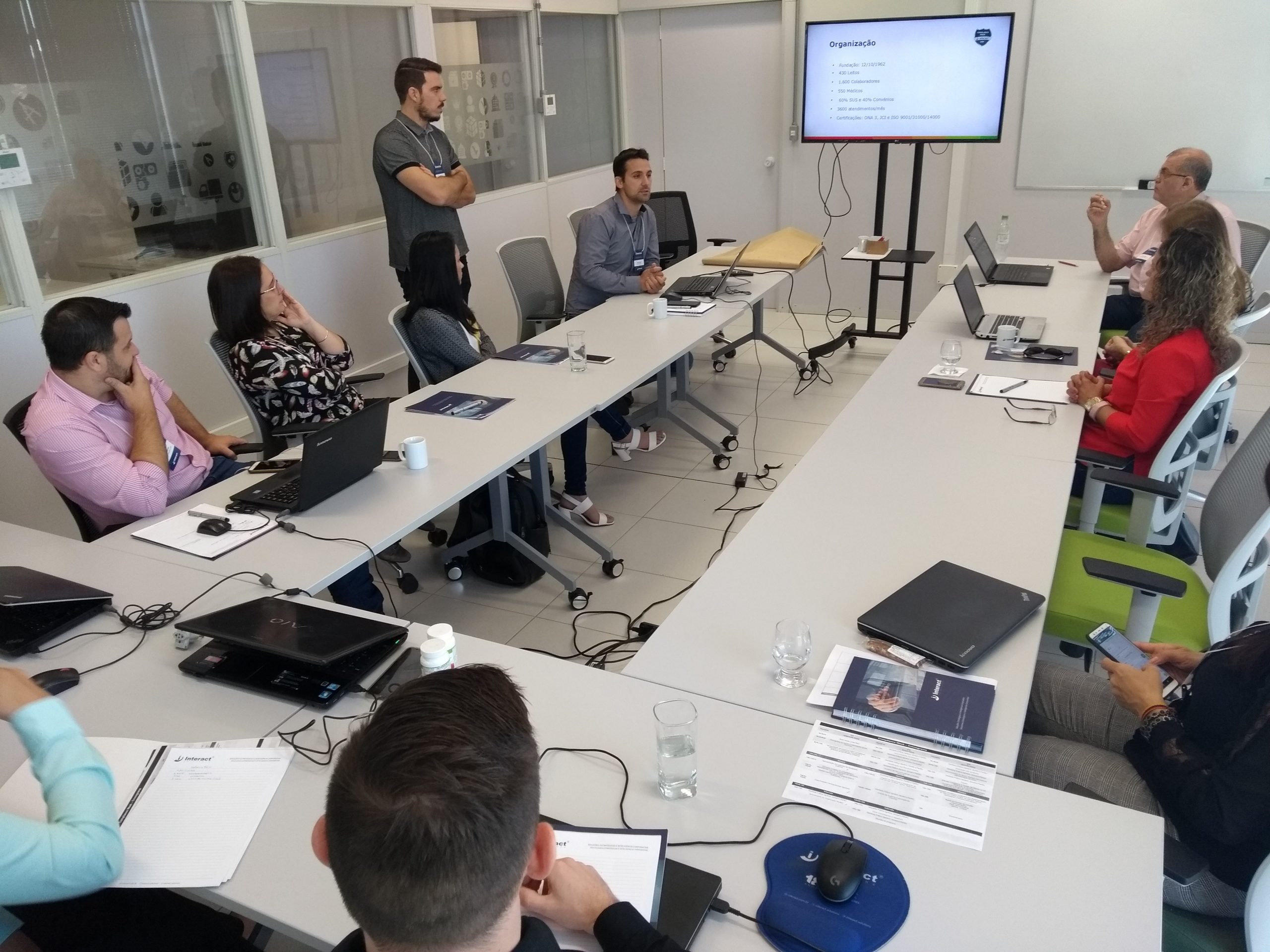 Compliance Handbook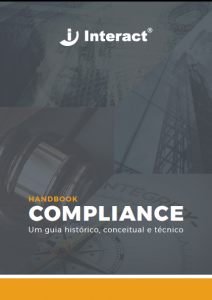 Another differential is the launch of Interact's Compliance Handbook: A historical, conceptual and technical guide. The 130-page document covers the entire survey prepared by Vinícius Flôres on Compliance, a chapter on legislation written by partner Weisheimer e Piccinini Advogados and the equivalences carried out by International Business Analyst Iván Lasso. The layout is by the Communication and Marketing Coordinator, Débora Seibert.
"This is a major study, for the first time prepared in this format in the company. We are very satisfied with the result. On the one hand, it offers partners the necessary contributions to operate in the market and, on the other hand, it inserts Interact into a select group of companies that carry out research in a broad sense – bibliographical, documentary, technological and methodological", comments Vinícius.
Filled with graphics, images and photographs, the material brings together the history, conceptual foundations, regulations for Compliance programs, a compendium of Brazilian legislation, a chapter by the partner Weisheimer e Piccinini Advogados, the Compliance & Risk Management solution and the equivalences with the main models in the world.
About the solution
The Compliance & Risk Management solution is a set of features of the SA Strategic Adviser Suite that ensures compliance with legal regulations and security policies in organizations. Altogether, there are five tools that operationalize, analyze and automate the management of a Compliance program.
The Solution Committee was composed of a multidisciplinary team, which involved the following employees: Arlete Wasem, Carolina Bonilla, Débora Seibert, Fernanda Finkler, Guilherme Zorzan, Ignácio D'Andrea, Ismael Alves, Iván Lasso, Juciane Mallmann, Pamela Villegas, Rodrigo Panitz, Tuana Schmidt and Vinícius Flôres. The group also had the participation of Weisheimer e Piccinini Advogados.