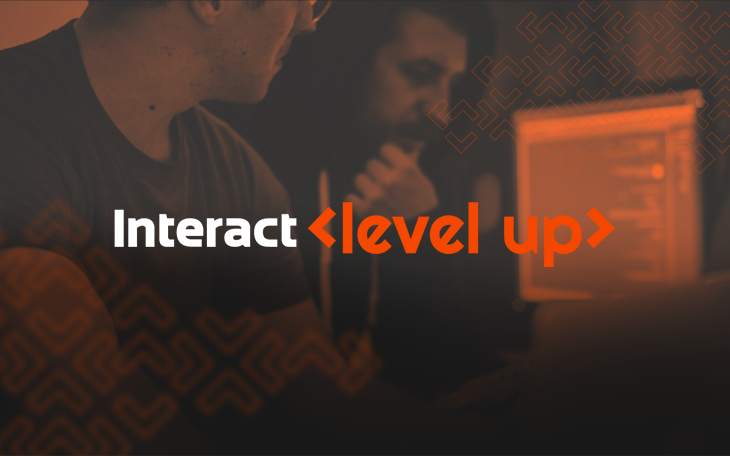 The second edition of the Interact Solutions IT learning and development program is now open for registration. Geared to the community of the "Vales do Rio Pardo e Taquari" Valleys, Level Up is free and aims to awaken skills in those who are beginning their studies in the area and seek to enter the job market.
In its first edition, the program provided an immersion in the universe of technology for three candidates. Ramon Luan da Silva, one of the participants, says that Level Up was very important for his learning process and for reviving his taste for programming. "The interaction I had with my tutor helped me a lot and made the experience more comfortable," he says.
For him, Level Up was a facilitator to enter the job market. As an example, today Ramon is part of Interact's Product Development team, where he works as a Software Developer.
How does Interact's Level Up work?
The Level Up program lasts three months. During this period, participants learn to use the main tools to develop, analyze and manage software, and are accompanied by experts in the area, called mentors.
During the program, students are also able to identify their main skills in the IT area to develop them with more confidence and, consequently, have better chances of standing out in the job market.
All classes are 100% online and free of charge. When necessary, mentors can also suggest face-to-face meetings at Interact's units in Lajeado and Santa Cruz do Sul.
In its second edition, Level Up will select three candidates again.
How to apply
To participate, it is not necessary to have experience or knowledge in IT, but a great desire to learn. Those interested should register by October 1st at materials.interactsolutions.com/interact-level-up. After registering, candidates receive an e-mail with instructions on the next steps of the process.