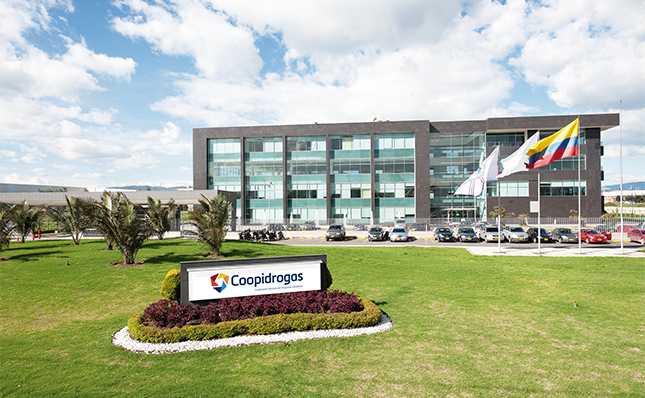 Interact Supervisor Fernando Estrada and Interact Unit representative in Colombia and partner Proyectos Organizational, Edgar Ramirez, attended a meeting with The Director of Organization and Methods of the National Cooperative of Pharmaceutical Retailers (Coopidrogas), Ricardo Campos.
The meeting took place during the Meditech International Health Fair, at the company's headquarters in Bogotá. According to Estrada, the Director of Coopidrogas expressed at the meeting his satisfaction with the Suite SA Strategic Adviser of Interact. The cooperative has been an Interact customer since August 2017.
In Colombia's pharmaceutical market, Coopidrogas leads with about 30% market share. In 2017, gross revenues were 2.2 trillion Colombian pesos, equivalent to US$764 million. The expectation is to grow 10% by 2019, according to the General Manager of Coopidrogas, René Cavanzo Alzugarate, in an interview with the newspaper Portafolio.
From difficulty to leadership
Founded in 1969 through the union of 20 merchants in difficulty in obtaining and marketing medicines, coopidrogas today ranks 67th among the 1000 largest companies in Colombia. Soon, some of the above positions will be achieved, based on the projection of the cooperative.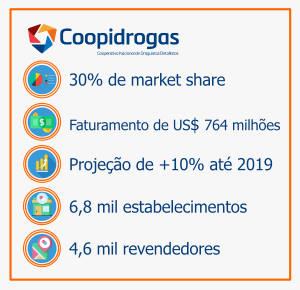 Coopidrogas does not have pharmacies on its property. They belong to the associates, present in 645 municipalities, with 6,800 establishments and 4,600 drug dealers. In the distributors and wholesalers sector alone, the cooperative reached the mark of 72.4% of the market in 2017.
These figures are part of Coopidrogas' recent strategies. In 2014, the cooperative launched Farmacenter, a brand of standardization of the network. The aim is to improve advertising and contribute to partners who meet the established parameters and requirements.