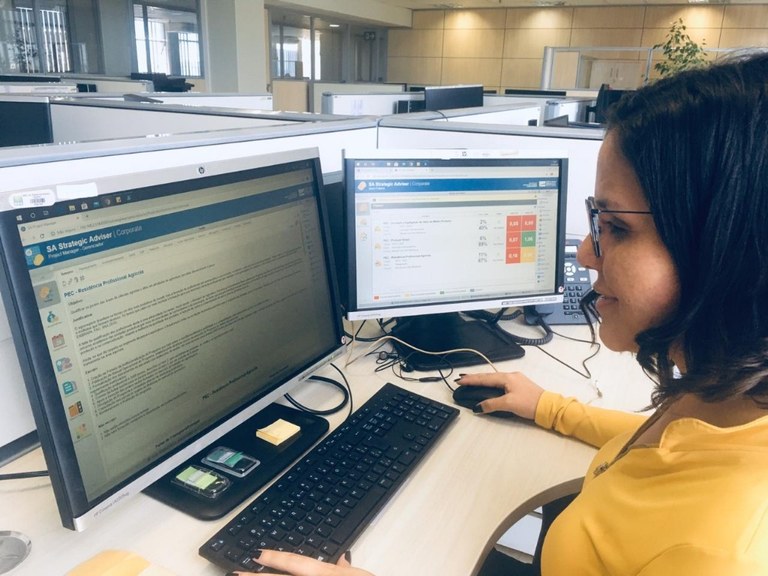 All workers of the Brazilian Ministry of Agriculture, Livestock and Supply (Mapa, in portuguese) and associates now have access to Interact's project management software. Since last year, the SA Project Manager module has been used as a tool for applying the Map Project, Program and Portfolio Management Method (MGP-Map 3.0). The release of access was sent by the Strategic Management Advisor (AGE/GM, also in portuguese), through its Project Office Coordination (CEP).
The Mapa acquired through a tender the modules SA Project Manager, for project management, and SA Governance Manager, for strategic management. They are part of the Suite SA Strategic Adviser, a set of 15 modules and 15 management tools, which make up 13 solutions in methodology for management and corporate intelligence of Interact. At the Ministry, CEP/AGE disseminates version 3.0 of MGP-Map and is responsible for guiding the use of software to support project management.
"After much effort and many years of trying, the Map finally has a powerful tool to support strategic management and project management processes. The SA software will facilitate the management of the information associated with the strategies and projects, which will provide due support to the activities of the servers and the decision-making process of managers and executives", says Paulo Fresneda, General Coordinator of the Advisor of Strategic Management of the Map.
For the server Andreia Lins Ribas, from the Aquaculture and Fisheries Secretariat (SAP), the SA Project Manager module has helped standardize activities in the area. "SAP carried out a 2020-2027 planning in line with the Strategic Map of the Ministry of Agriculture, so the use of SA software is an important tool used by the Ministry that offers support for a better adjustment and standardization of our actions," she comments.
Strategic and Project Management in the Mapa
Interact's project management and strategic management solutions were acquired by Mapa last year, through a bidding process won by Interact's Excellence Unit. Then after winning the bidding process, the Ministry requested a proof of concept, conducted by the Unit's Business Director, Anderson Pereira. With the approval of the Interact system, Customer Support Analyst Maurício Xavier went to Brasilia in May to install a base.
Since then, the Interact system has been permanently installed in the Brazilian government. The software implementation and training activities began in July 2019. The conduction was carried out by the Project Consultant Sabrine Datsch, from Interact Bridges, the Research, Innovation and Internationalization Unit of the Interact Group.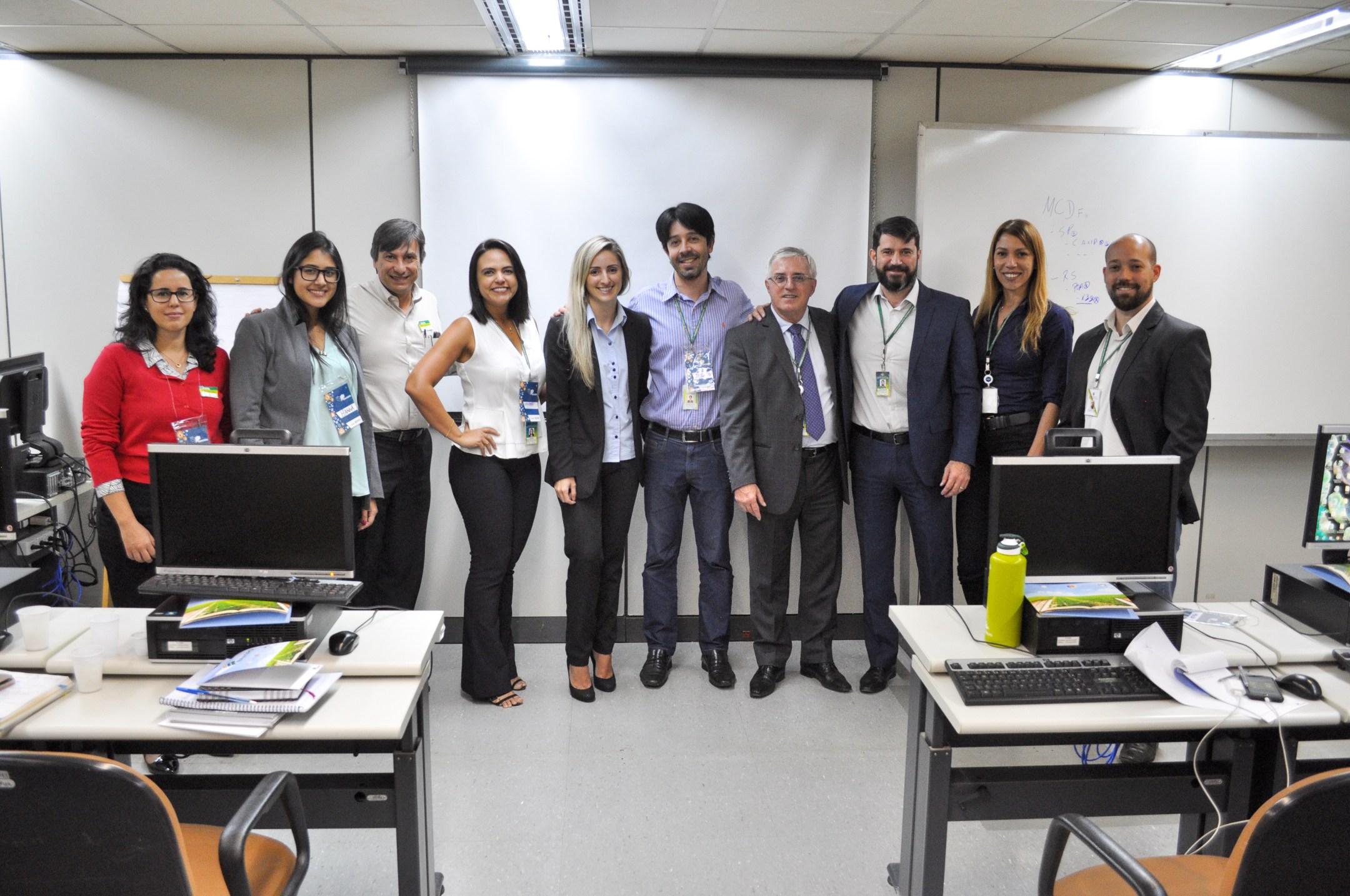 Sabrine Datsch with the Mapa team in the implementation of the Interact software