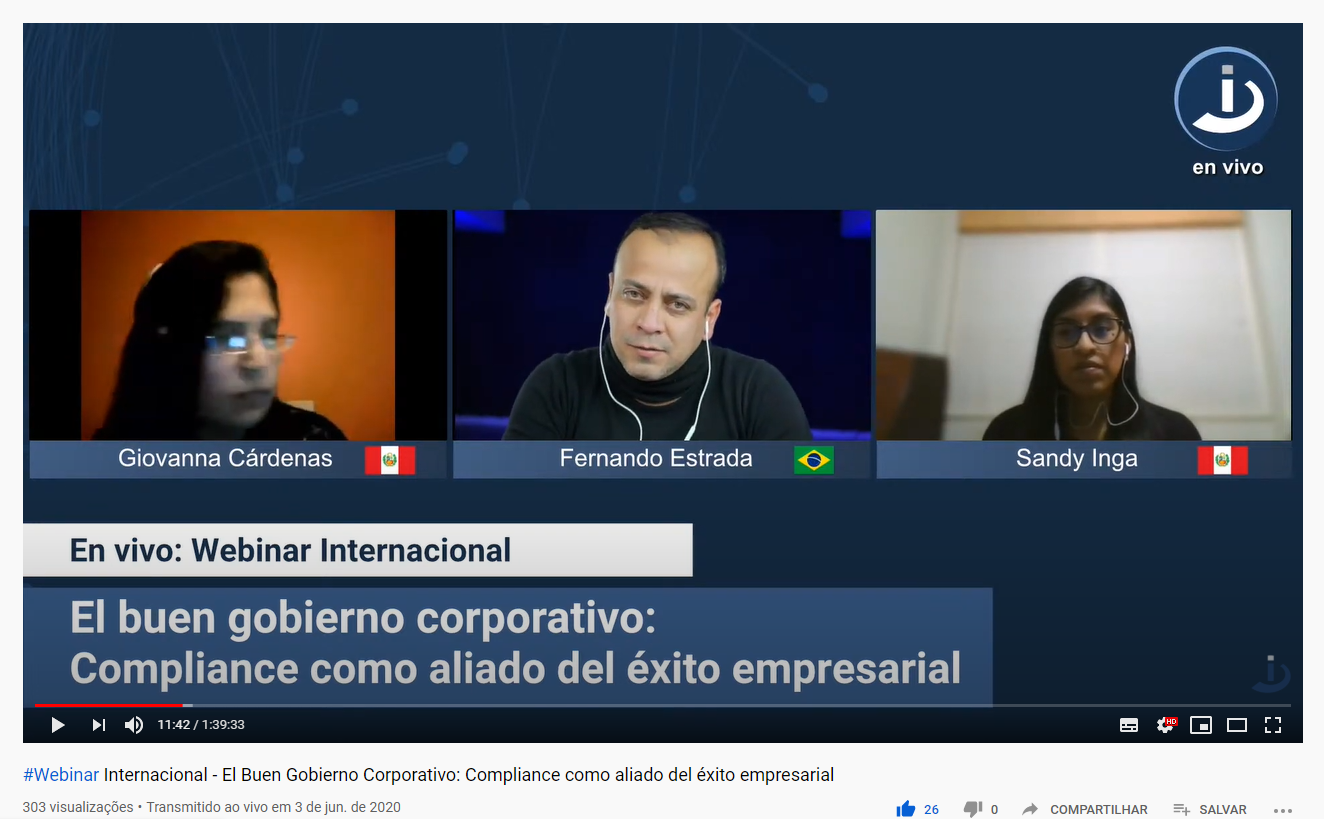 116 subscribers attended the event and obtained 454 views
Last Wednesday, Interact Latam promoted the first international webinar, with simultaneous transmission via YouTube and Facebook. In total, there were 116 subscribers and 454 views on both platforms. The event was organized by the partner SPT Servicios Profesionales.
The topic addressed was Good Corporate Governance: Compliance as an ally in business success. The mediator was the Director of Interact Latam, Fernando Estrada. The exhibitors were Giovana Cárdenas, specialists in Corporate Governance, and Sangy Inga, specialist in Corporate Law, both from Peru.
The International Webinar is a series of free debates promoted by Interact Latam with its partners in Latin America, broadcast on Interact channels. The Communication and Marketing area is responsible for the technical and social media part of the transmissions.
Next meeting
The Covid-19 pandemic has accelerated the adoption of remote work in companies and organizations worldwide. But, after all, what are the challenges of this new scenario? What are the main difficulties faced? How to make it more productive and humane?
Under the theme Humanly Possible Remote Work, Interact promotes another edition of the International Webinar this Wednesday, 10th, at 7:30 pm. As debaters, Fernando Estrada receives Marcos Benitez, a specialist in technology projects, and Juan Talavera, a specialist in BI, data governance and big data, both from the international partner InQuality Paraguay, from Paraguay.
The event is free. Registrations must be made here: https://lnkd.in/dvxm_Fa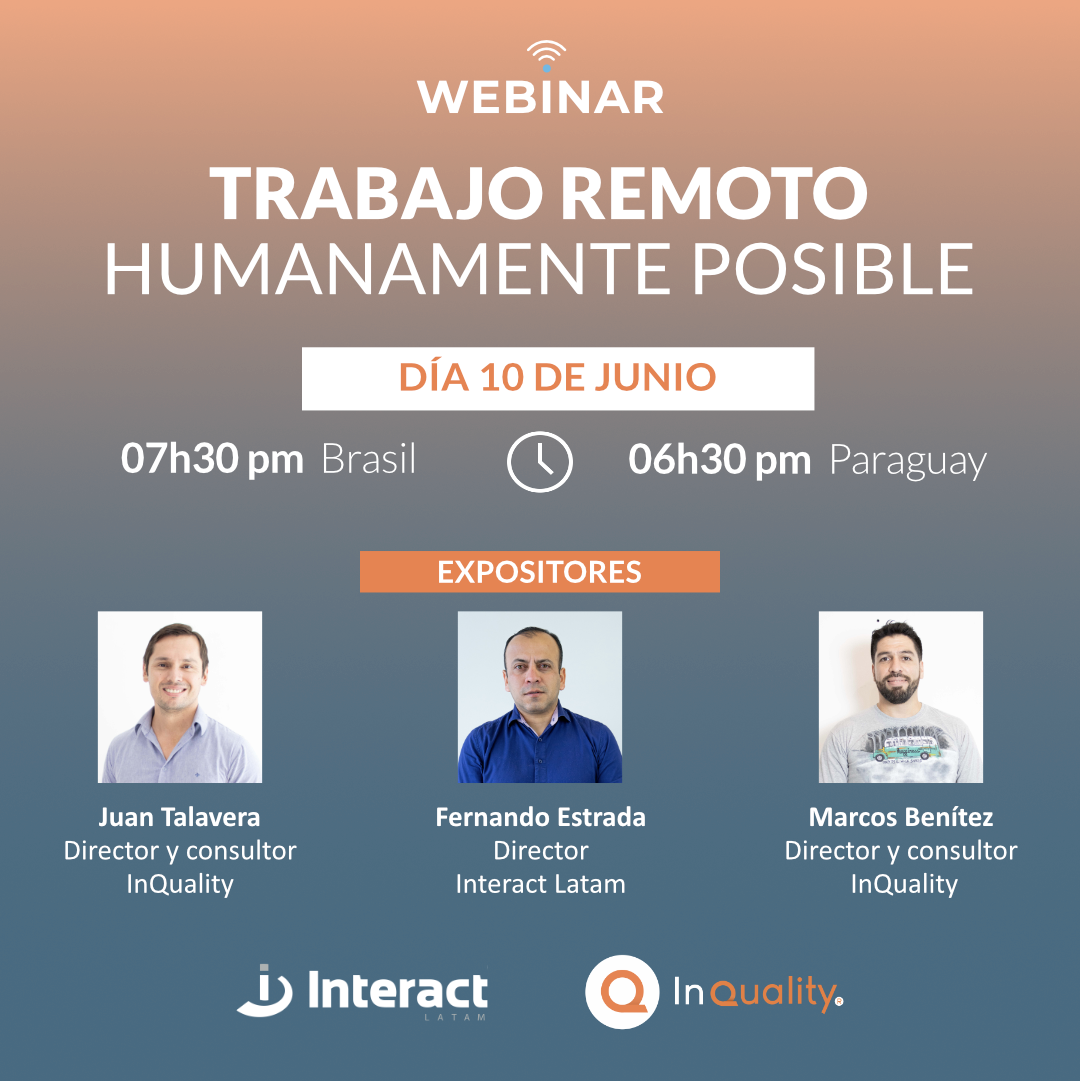 Related to Institucional Latam