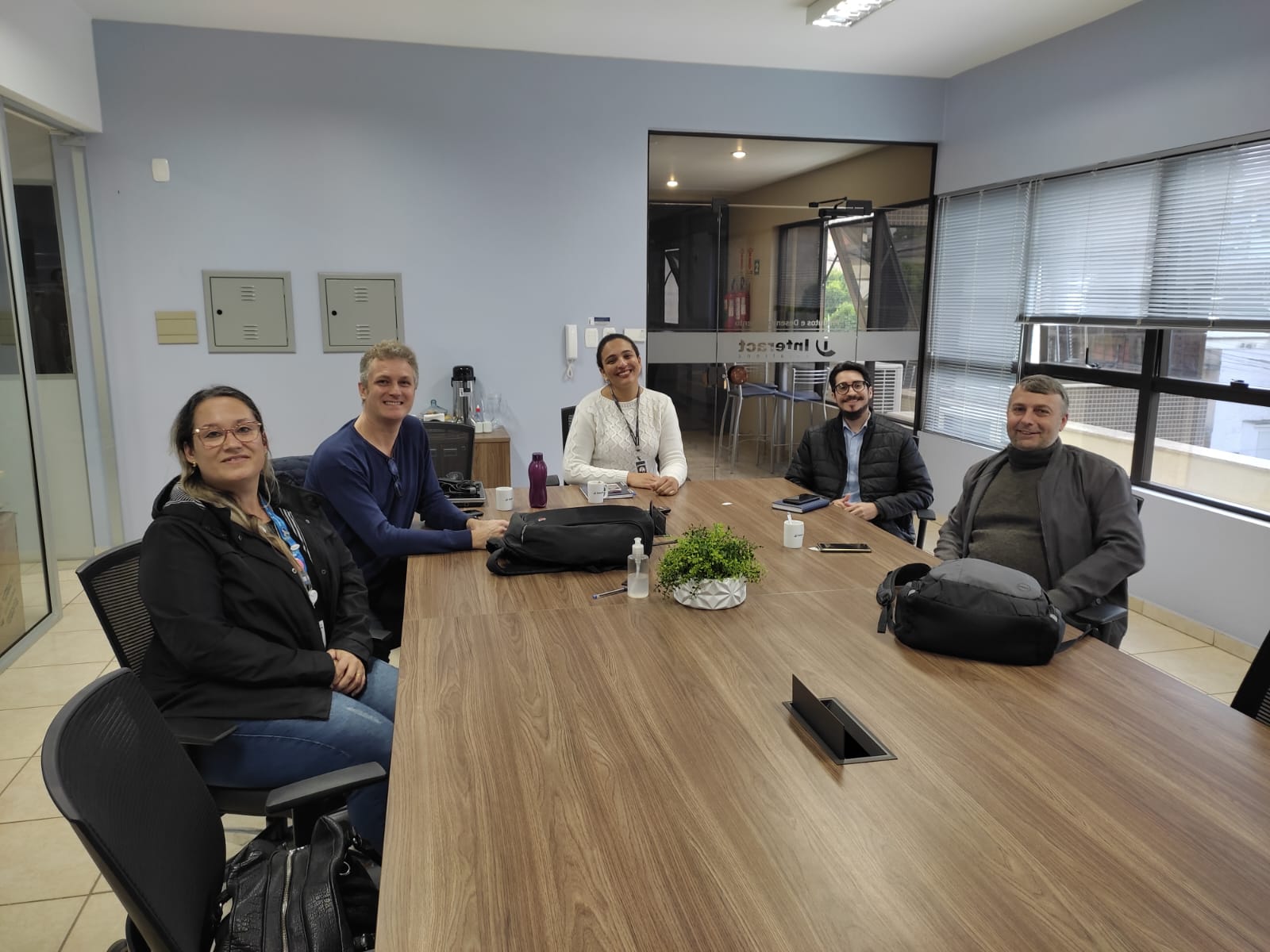 Last Friday (10th), Pro_Move Lajeado visited Interact Solutions, in downtown Lajeado (RS). The meeting was held to discuss the next steps of projects with public and private schools in the city.
With support from Interact, the initiative aims to encourage the insertion of young people in the IT market, expand knowledge about the area and generate opportunities for internships. This was the third meeting of the project, which intends to start actions in schools at the end of June.
Representatives from Senac, Univates, FBNet and the community were present. Human development analyst Hannah Cybelle Arruda represented Interact at the meeting.
About Pro_Move Lajeado
Pro_Move is a movement that represents Lajeado's innovation ecosystem, with representatives from public authorities, universities, private companies and society. Recently, he was the winner of the National Innovation Award "Ecosystems of Innovation in Development", promoted by the National Confederation of Industries (CNI) and SEBRAE.