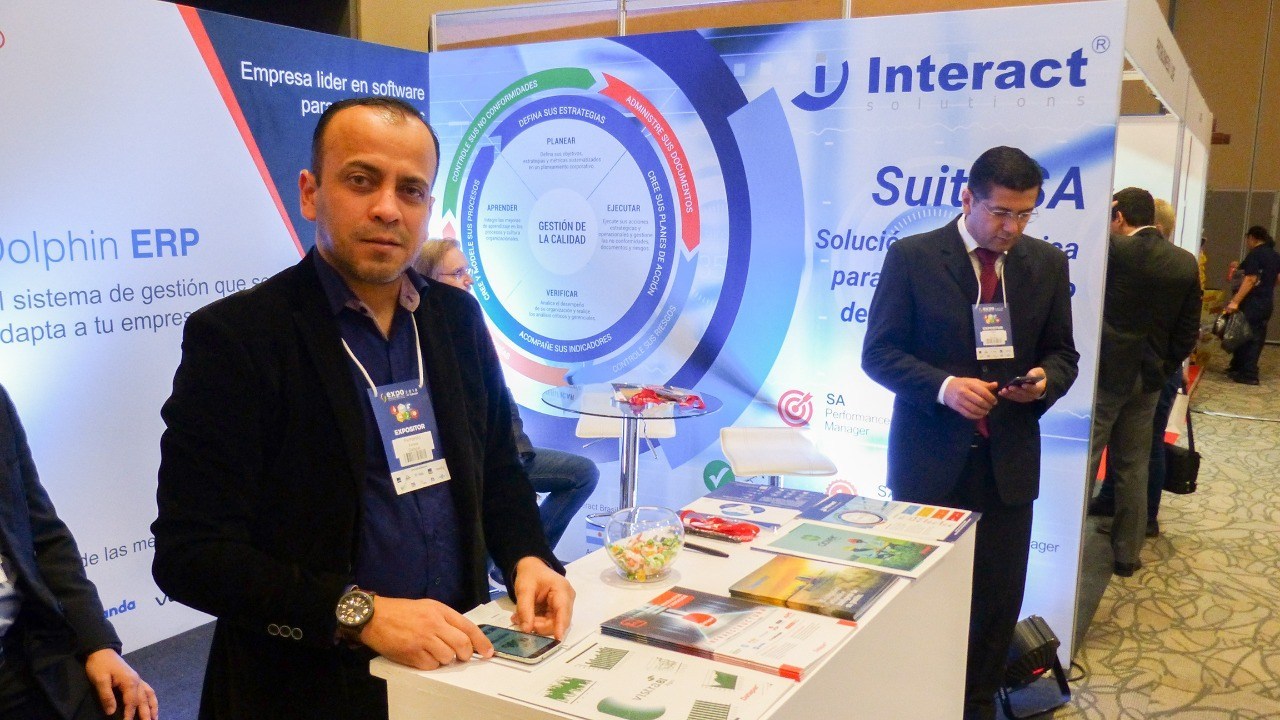 Quality Management. This was the theme of the lecture of the Supervisor of Interact, Fernando Estrada, in the 10th edition of Expo Paraguay Brasil. The event took place last night (27), in the Itaú salon, at the De las Torres Hotel, in Asunción, Paraguay. The initiative was a partnership with Datapar, an information technology company from Ciudad Del Este that shares a booth with Interact at the fair.
Graduated in Economics and Finance, Fernando holds two master's degrees: in Strategic Direction, from the Polytechnic University of Catalonia, and in Human Resources Management and Direction, from the School of Business Administration of Barcelona, both in Spain. As a professor, he worked in the graduate program at La Salle University.
Expo Paraguay Brasil closes today. Organized by Cámara de Comercio Paraguay Brasil, it is considered one of the main commercial events in South America. Last year, it generated approximately $65.8 million in business. In this edition, it had 70 booths from various sectors, as well as conferences, business conversations, cultural and tourism activities.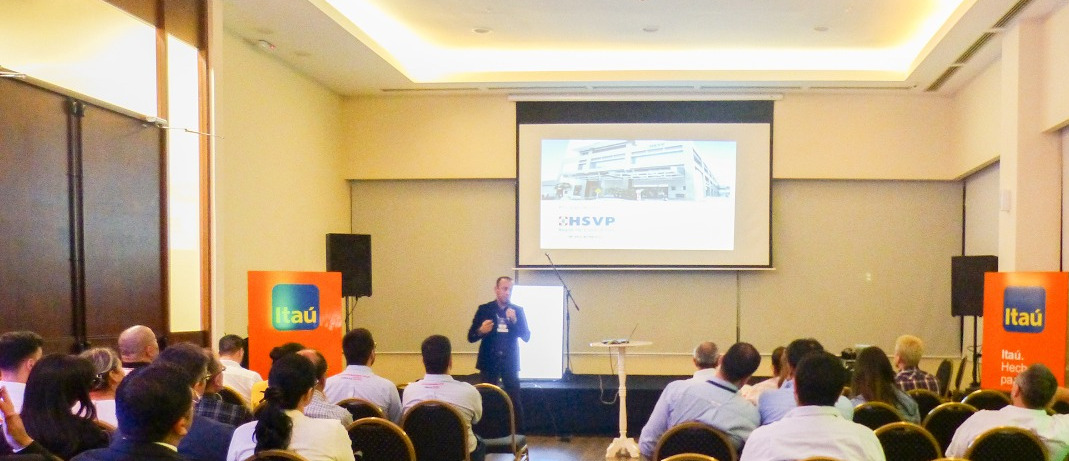 Success case
The Accreditation Project of the Hospital São Vicente de Paulo (HSVP), from Passo Fundo, was presented in the lecture. This is one of Interact's latest success stories, which has resulted in the client obtaining certification from the National Accreditation Organization (ONA).
Currently, Brazil has 303 ona certified hospitals. In Rio Grande do Sul, there are only 12, of which four are inland. In the northern region, the HSVP became the only hospital accredited. The HSVP has a century of existence, with a structure of 3,700 employees, 820 beds and two service units.
The certification obtained ensures the patient safety policy. The methodology used meets international standards of quality and safety, such as ISQua (International Society for Quality in Health Care), a partner institution of the World Health Organization.