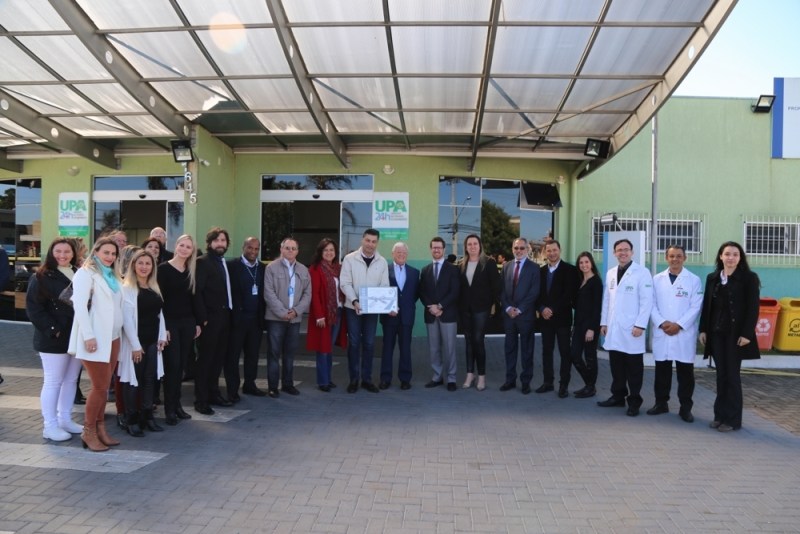 The Emergency Care Unit (UPA) and Emergency Child Care (PAI) Santa Paula, from Ponta Grossa, Paraná, has obtained quality certification in the area of health ONA Level 2 – Accredited Full, of the National Accreditation Organization. THE UPA became the only and first Porte Vlll in Brazil to win accreditation.
Administered by the National Institute of Social and Human Development (INDSH), UPA Santa Paula has been a client of the Interact Paraná Unit since December 2016. According to the QUALITY MANAGER of the UPA, José André Przybytovicz Andrade de Lima, part of the achievement of accreditation is due to the work of using the Suite SA Strategic Adviser of Interact.
"The use of the software was a contributing factor to the evolution process of UPA Santa Paula. Today, our Unit is the only upsize VIII with full certificate in Brazil. Working in an integrated way by SA enriches the method and provides a linear knowledge in our team", says José André.
Quality Management
Under the coordination of the Interact Paraná Unit, directed by João Carlos Villela, the partnership includes five integrated modules of the SA Strategic Adviser Suite: SA Governance Manager, SA Occurrence Manager, SA Document Manager, SA Risk Manager and SA Service Manager. In total, the initiative includes 130 users of UPA Santa Paula.
The Quality Management project with UPA Santa Paula lasted six months. The main result was national recognition with the ONA Level 2 certification – Fully Accredited. Among other benefits, the partnership contributed to solidifying the patient safety culture, applying process management and implementing document management. In the implementation phase, the project will also include the adoption of contract and risk management.
In 2017, UPA Santa Paula achieved Level 1 – ONA Accreditation, which ensures safety criteria in all areas. In addition to acquiring Interact management software, the Unit underwent several improvement actions, such as the adoption of service protocols used internationally. Inaugurated in 2014, it has 130 employees and 30 doctors, with 24-hour service.
Interact customers stand out
Among Interact's healthcare customers, 24% have ONA accreditation. They represent 6.4% of the total number of accredited organizations in Brazil. Half of them have already achieved Level 3 – Accredited with Excellence, the highest level established by the main accreditation organization in Brazil.
This category attests to the maturity of institutions with organizational cultures of continuous improvement. The remaining customers are divided into Level 1 – Accredited, which meets security criteria in all areas, and Level 2 – Fully Accredited, which provides security and ensures integrated management.