Social and Environmental Responsibility
Interact has the appreciation and importance of good social responsibility practices in its business philosophy. Systemically and continuously, social campaigns are carried out in favour of the communities in which we operate. This is a fulfilment of all governmental precepts, human and professional development of integrated people, and actions to disseminate these understandings to all interested parties.
Permanent social actions

Merry Christmas Campaign
Start: 2006
Annually an entity receives toys and/or food donated by employees. More than 8 organizations and hundreds of children have benefited.

Pink October Campaign
Start: 2016
Annual campaign with employees on raising awareness of the importance of self-examination.

Blue November Campaign
Start: 2016
Annual campaign with employees to raise awareness of the importance of the exam for early diagnosis.

Donate a Story Campaign
Start: 2013
Through an annual campaign and the donation of its collaborators, Interact has already donated 202 books to public libraries and charities.

Winter clothing campaign
Start: 2008
Each year an entity is adopted and warm clothing is collected for donation. To date, 1,468 items have been donated, including clothes, shoes and blankets.

Sports Incentive Actions
Start: 2008
In addition to participating annually in the Challenge Day, Interact encourages volleyball and futsal games, maintains agreements with gyms and sponsors teams and athletes in championships.

World Food Day
Start: 2017
Actions promoted frequently to reinforce the non-waste of food. Actions reinforced annually on Food Day.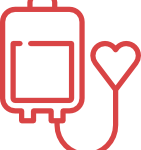 Blood Donation Campaign
Start: 2017
Often the importance of being a blood donor is reinforced with all employees. Recurring campaign.

World Water Day
Start: 2017
Support and incentive to participate in the Viva o Taquari Vivo project to preserve the Taquari River, which cuts through the city where Interact is based.

Environment Week
Start: 2011
Annual campaign to encourage preservation. In the last edition, tree seedlings were distributed to employees for planting.

Electronic Waste Collection
Start: 2008
Interact provides a collection point for the disposal of materials such as batteries.

Materials Recycling
Start: 2009
Interact has a point for collecting recyclable materials, such as cans and caps.
Sport incentive campaigns
Books collected for the Donate a Story campaign
Correct disposal of batteries promoted in the company.
Tree seedlings distributed in an action to preserve the environment.
Special projects
Seeking to encourage and strengthen management excellence, Interact has supported some philanthropic institutions through special projects.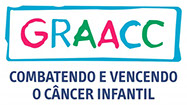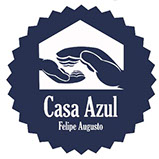 Environmental Policy
Interact is committed to the environment in all its activities, from creating solutions to using the technology generated. Since 2008, it has an Environmental Policy in order to guide the reduction of impacts of its activities and contribute to the preservation of the planet.
In all our actions, we are committed to:
1
Be environmentally responsible in the neighboring communities where we operate, acting to correct occurrences that may be harmful to health, safety or the environment, reporting to the authorities and affected parties, when necessary.
2
Ensure that the work environment is safe and healthy, that employees are appropriately trained for emergency situations and that safety and emergency equipment is provided and in perfect condition.
3
Use materials that do not harm the environment, reusing or recycling them whenever possible or disposing of them properly.
4
Make responsible use of natural and energy resources in our processes, giving preference to renewable energy sources whenever possible, improving energy efficiency and decreasing consumption.
5
Use Interact services and products to help develop solutions to the environmental problems of the institutions where we operate.