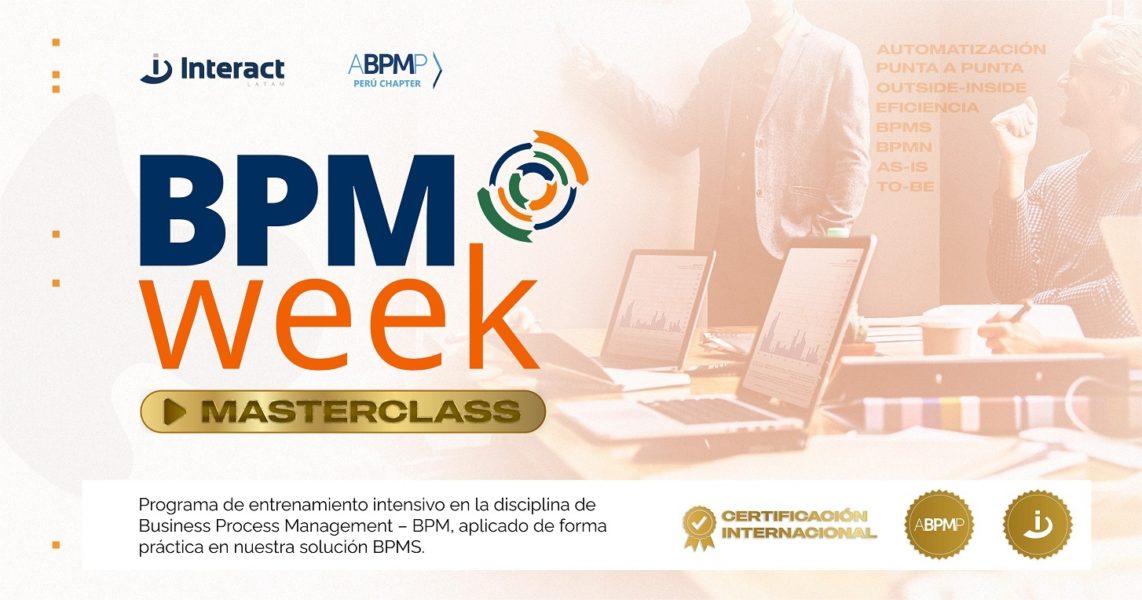 One week of online learning in processes. This will be the BPM Week, an intensive seminar on the BPM – Business Process Management methodology.
The BPM Week seeks to link theoretical deepening with practical activities, dynamic exercises, and case studies. The activities are linked to the solution for Management by Processes of Interact, a Brazilian company that develops software for corporate management.
The course is an international production. The organization is by Interact, with the participation of international experts and the support of the ABPMP Peru Chapter and the ABPMP Central America and Caribbean Chapter.
In total, there will be 20 intensive hours on the discipline of processes, with practical activities from beginning to end, with certification from some of the main BPM organizations in Latin America.
Course Period
December 7th to 18th, 2020
Schedule
6:30 pm (Guatemala Time, Honduras, Nicaragua)
7:30 pm (Peru, Ecuador, Colombia Time)
Duration of the course
20 hours
Total sessions
6 sessions with 15 hours live + 5 hours of remote work
Duration of each session
2h30min
Registration cost
US$ 40.00
Profile of participants
Interested in process management. People who want to improve their knowledge of BPMN and process automation with BPMS.
Access to software
Access granted for 30 days at BPMS to automate processes
02 certificates will be delivered
01 ABPMP International International Certificate
01 Interact Solutions certificate by BPMS domain
Instrutores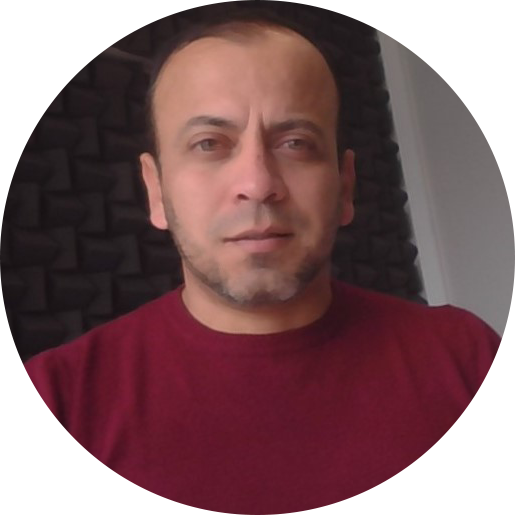 Fernando Estrada
Director of Interact Latam, the international area of ​​the Interact Group, a Brazilian company for research and development of software for the corporate governance of public and private organizations.
Master's in Strategic Management, from the Polytechnic University of Catalonia, and in Human Resource Management, from EAE Business School, both in Barcelona, ​​Spain.
An economist by training, specialist in the implementation of consulting projects, with topics such as Strategic Planning, Balanced Scorecard, Process Management (BPM), Human Resources and Quality Management Systems.
Postgraduate and MBA professor at La Salle University - Polo Estrela.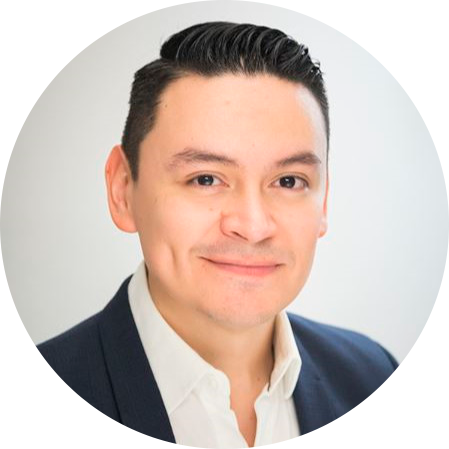 Diego Alvarado
Member of ABPMP Central America & Caribbean Chapter. Responsible for leading the Center of Excellence for Processes within CMI. Graduated with an MBA and two university degrees in International Business and Marketing. Certificate in Business Process Management, Project Management, Scrum, ROI and Knowledge Management.
International guest speaker at various conferences in North and South America, while also volunteering on leaderboards focused on super user networks and best practices around BPM.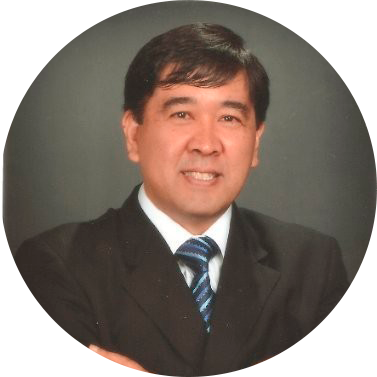 Augusto Miyagi
President of ABPMP Peru Chapter. First Peruvian with the International Certificate in BPM (CBPP®) by ABPMP International, OMG-Certified Expert in BPM 2 Fundamental Level (OMG OCEB2®), Scrum Fundamentals Certified (SFC®) and Agile Scrum Foundation Certificate by Exin.
Graduated from the High Specialization Program in Process Management at ESAN, 1st place in the Business and Systems Engineering career at USIL, graduated from the Master's Degree in Information Technology Management at Universidad Peruana Unión.
International work experience in Japan, Peru and Mexico, in the manufacturing, financial and telecommunications sectors, applying BPM concepts based on process improvement (Kaizen), 5S Methodologies, Just in time (JIT), Toyota Production System (TPS) , Genba Technique and Lean Manufacturing.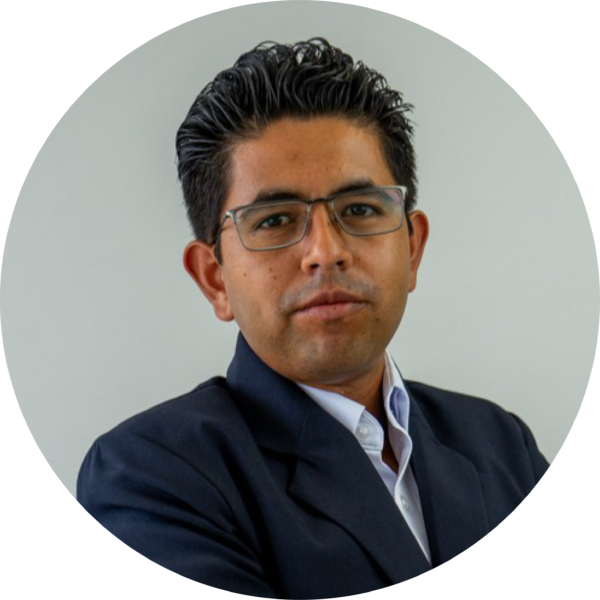 Iván Lasso
Technical specialist at Interact Latam. For 6 years, he has worked as an International Business Analyst at Interact, from Brazil. Technologist in Computer Networks and Information Security, by Uniminuto, from Bogotá, Colombia. Currently, he is studying an MBA in Business Management at the University of Vale do Taquari.
Pedro Henrique Krüger
Project Analyst at Interact Solutions, Brazil. Bachelor of Administration from Unopar, focused on analysis, mapping and process management. It operates in the control, study, preparation and monitoring of processes. Accompanies the development of projects, with definition of business processes in Interact.