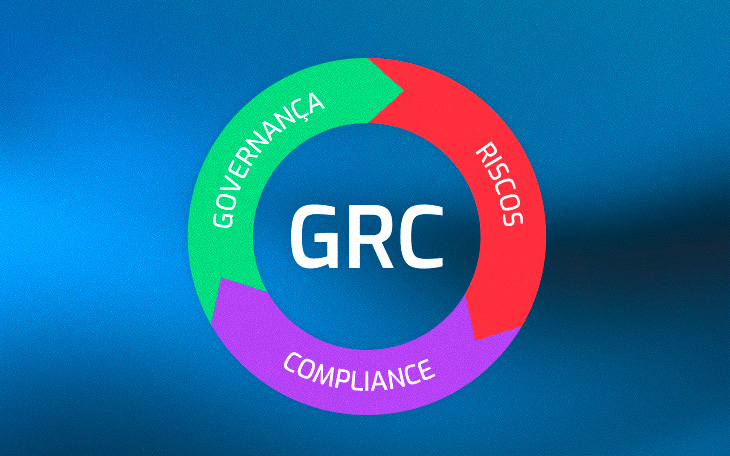 One way to help organizations take better advantage of opportunities and prepare for uncertainty scenarios is through grc. The acronym, originating in English, corresponds to a set of Governance, Risk and Compliance practices, used to improve business management and mitigate risks.
The GRC can be considered as a key piece for the alignment of processes between sectors. After all, it guides the path to be followed and ensures that each of those involved follows the flow in the same direction, always in order to achieve the best results.
Therefore, it should be applied to all teams, from operational to managers and directors, since they are all part of the construction of the governance infrastructure.
What is the origin of GRC?
The acronym GRC was created in 2003 by the Open Compliance and Ethics Group (OCEG), but gained market attention after being published as the central theme of one of oceg founder Scott L. Mitchell's articles in the International Journal of Disclosure and Governance.
The text highlighted that every organization with a vision for the future should have the GRC as an integral part of its routine. It was not just another solution to overload the business, but a set of practices that support and improve results.
According to the OCEG, having the GRC implemented in the company "is about establishing an approach that ensures that the right people receive the right information at the right times; that the right objectives are established; and that the right actions and controls be implemented to deal with uncertainty and act with integrity."
And this includes the work done by departments such as internal audit, compliance, risk, legal, financial, IT, HR, as well as the lines of business, the executive suite and the board itself.
Why should you use GRC?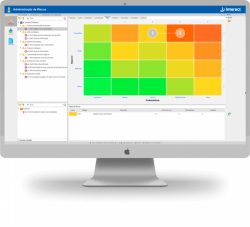 By using GRC tools or software, you can gain important insights to align secure business growth and security initiatives.
A well-done GRC process can bring numerous benefits to businesses, such as:
Greater adaptability to market changes and business model;
Improves visibility and management of activities through integrated management;
Reduction of duplication of activities;
Facilitates tracking of compliance activities, making them an auditable model;
Cost reduction generated by compliance violations and failures;
Reduction of the risk presented by suppliers;
Increased business expansion capacity;
Data protection greater security for the day-to-day of the company.
Get to know our solution
Interact's GRC – Governance, Risk and Compliance solution delivers the best of technology for your business.
It meets the world-used models and methodologies, such as: ISO 9000, IS0 31000, PMBOK, SOX – Sarbanes Oxley, U.S. Sentencing Guidelines and many others.
In addition, it has easy integration with ERP, CRM and BI systems, and is compatible with ISO 27002 criteria.
Want to know more about the benefits and features? Click the button below.