Automated strategic planning
With Interact's Strategic Management solution, you will see the results in an integrated way through strategic maps, performance indicators and action plans, providing better performance, monitoring all stages and more satisfactory results.
You can also map your business processes, with optimization and monitoring of the execution and results of your organization. Finally, in a simple and efficient way, you will automate and manage all the stages of your projects.
Benefits and features
Compliance with the BSC - Balanced Scorecard methodology
Adaptation to the concepts Management by Guidelines and OKR - Objetives and Key Results
Computerization of strategic, operational and organizational planning
Control, management and alignment of strategic and operational indicators
Reduction of the total time to implement a process, increasing the productivity of the organization
Real-time monitoring and management of the organization's business processes
Projects visualized with the Gantt chart
Creation and monitoring of project tasks and subtasks, with hierarchies and managers
Software developed with inspiration in the PMBOK criteria
Want more benefits?
Register your informations so that we can contact you as soon as possible.
Request contact
Available and complementary components
Interact Suite SA is the perfect combination of modular applications, which together form Interact's portfolio of integrated solutions to improve the corporate governance of your business.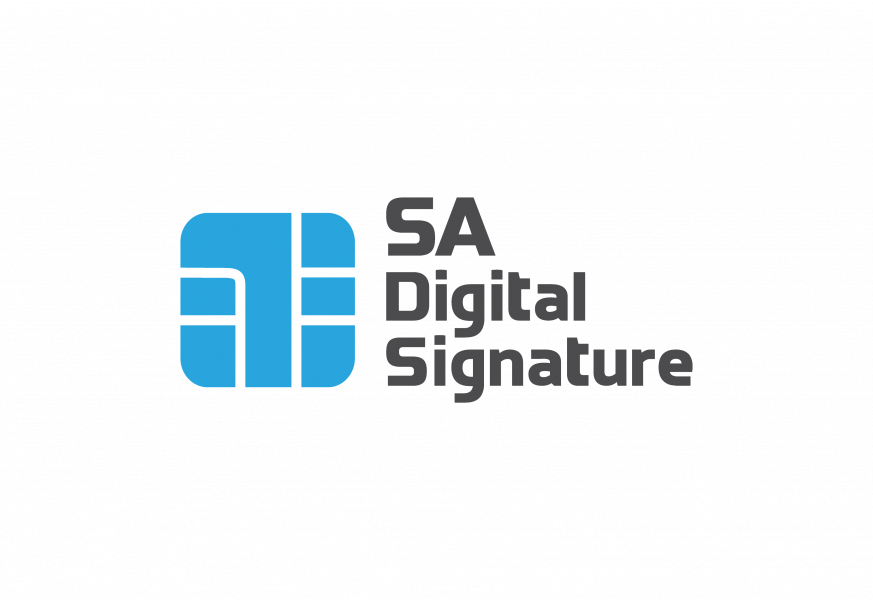 SA Digital Signature
The SA Digital Signature tool makes it possible to insert digital signatures in PDF files without having to go through the entire flow of documents, which speeds up the process. The type of certificate used in the documents is A1 and is also linked to the user. In addition, you can choose the type of signature as qualified or simplified.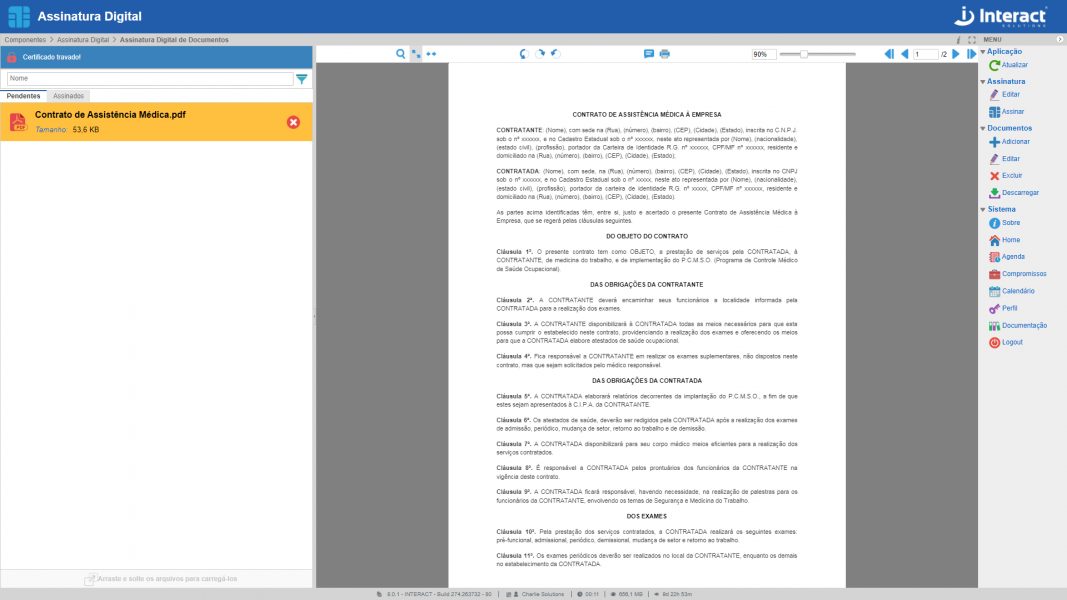 SA BAM Analysis
The SA BAM Analysis (Business Activity Monitoring) allows you to monitor the organization's performance in real time, through interactive graphics. The Interact tool allows the selection of what data you want to view, with direct access to the database by Interact Suite SA. It's all very dynamic. You update the chart data and it can be presented instantly, without the need to include it in a file in presentation format.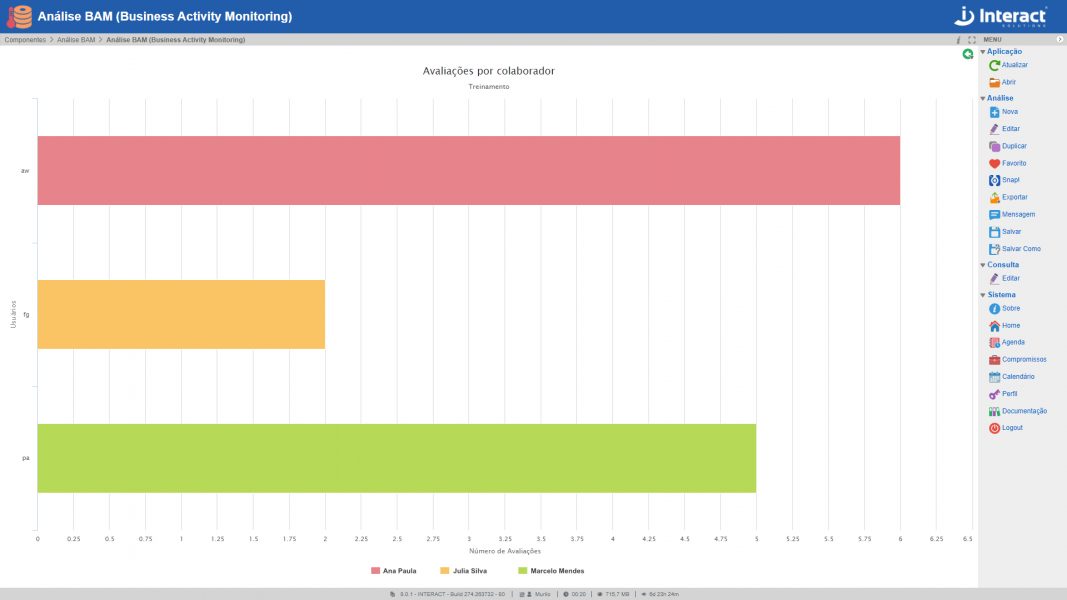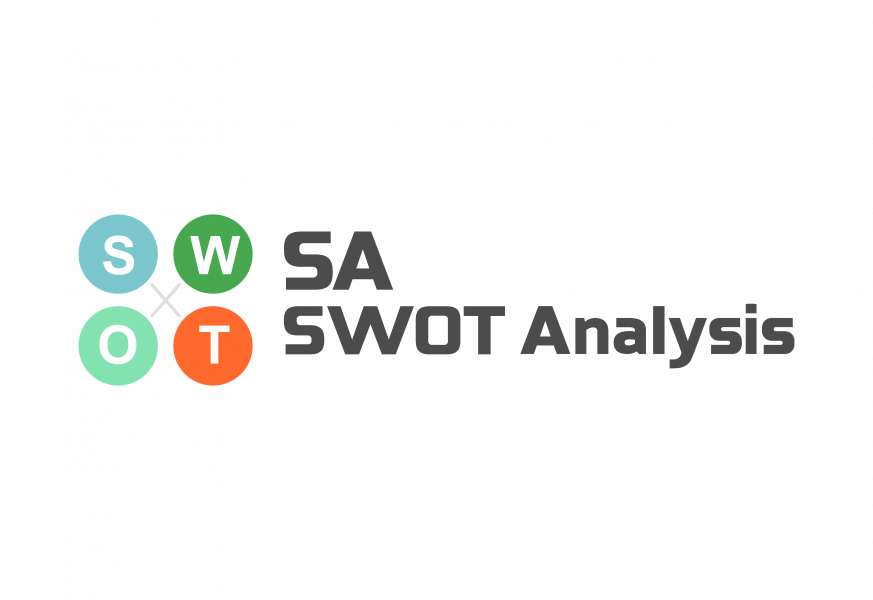 SA SWOT Analysis
SA SWOT Analysis (acronym for Strengths, Weaknesses, Opportunities and Threats) is a scenario or environment analysis tool, used as a basis for the management and strategic planning of an organization. Thanks to its simplicity, it can be used for any type of scenario analysis.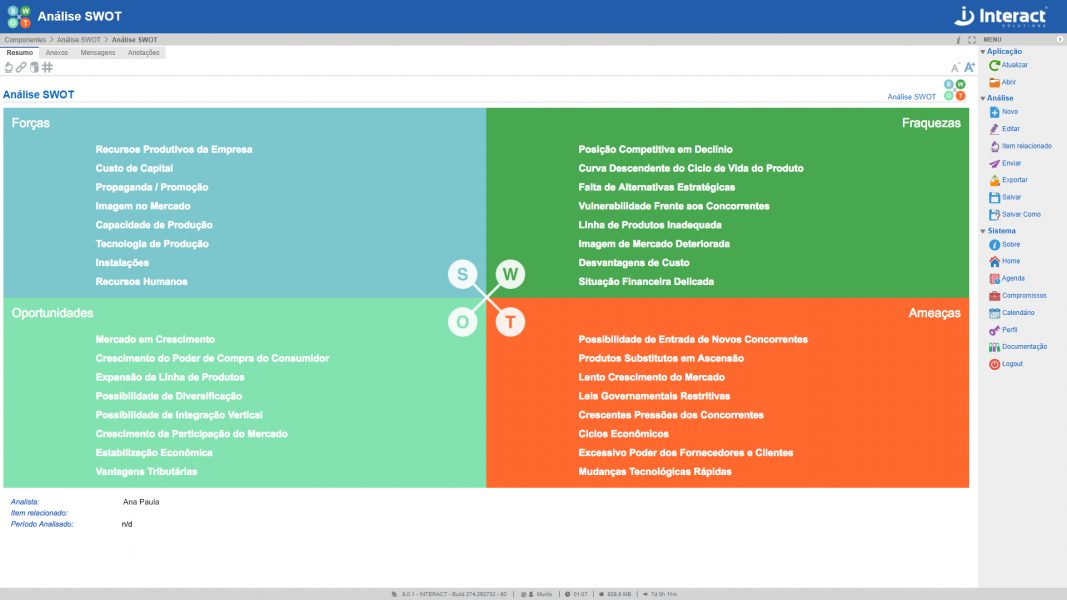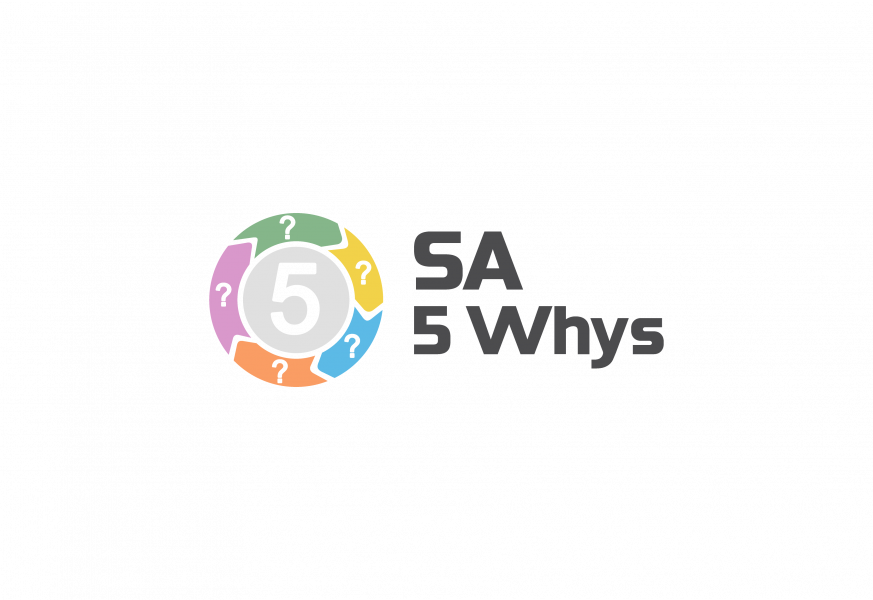 SA 5 Whys
SA 5 Whys starts from the premise that, after asking 5 times the reason for the problem, it is possible to determine its root cause. This Suite SA tool makes it possible to perform this type of cyclic analysis, linked to the previous cause analyzed.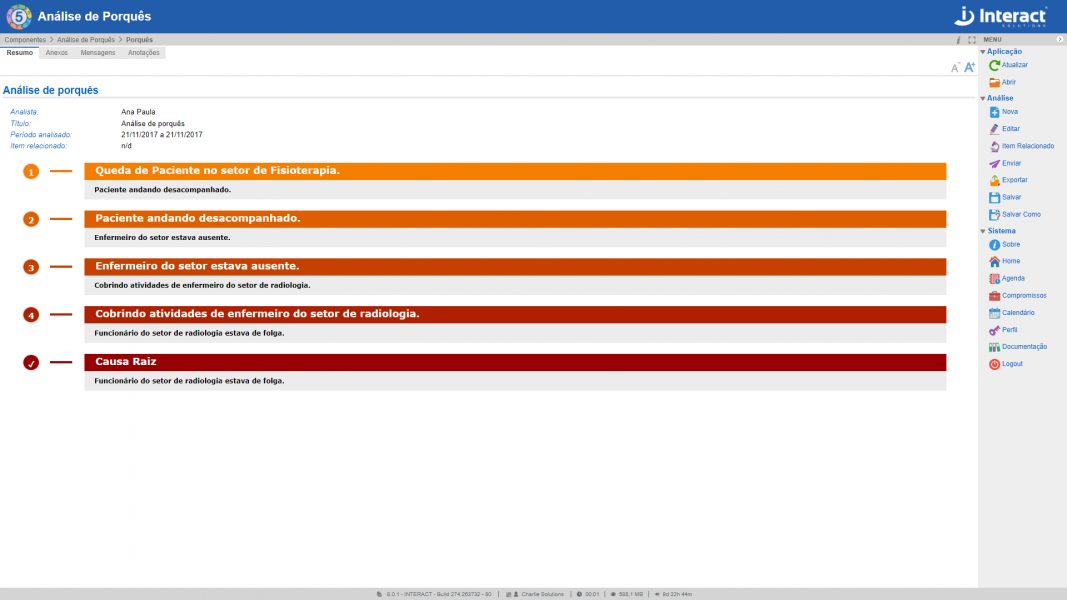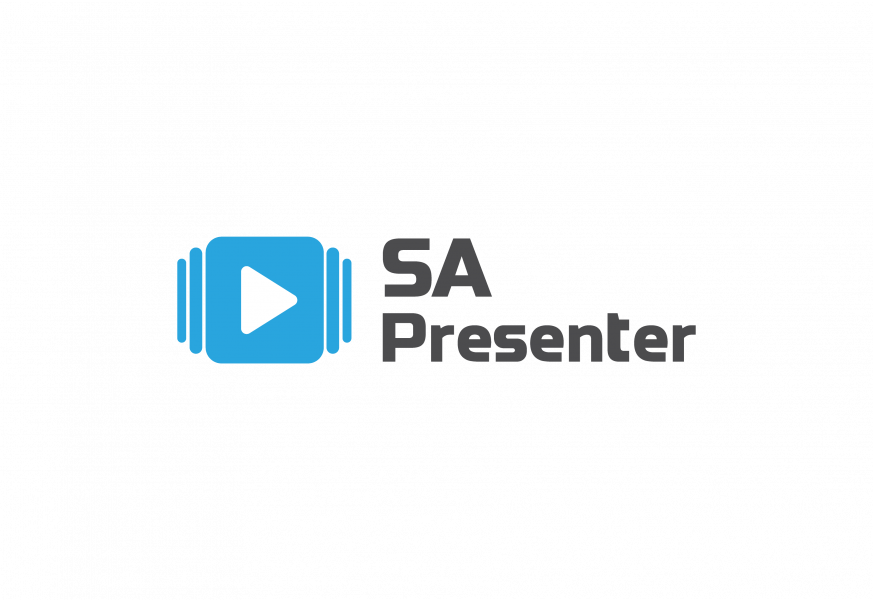 SA Presenter
SA Presenter is a tool for creating slide shows developed exclusively for Suite SA Strategic Adviser, with the possibility of links to indicators, projects and other elements of the Interact's system.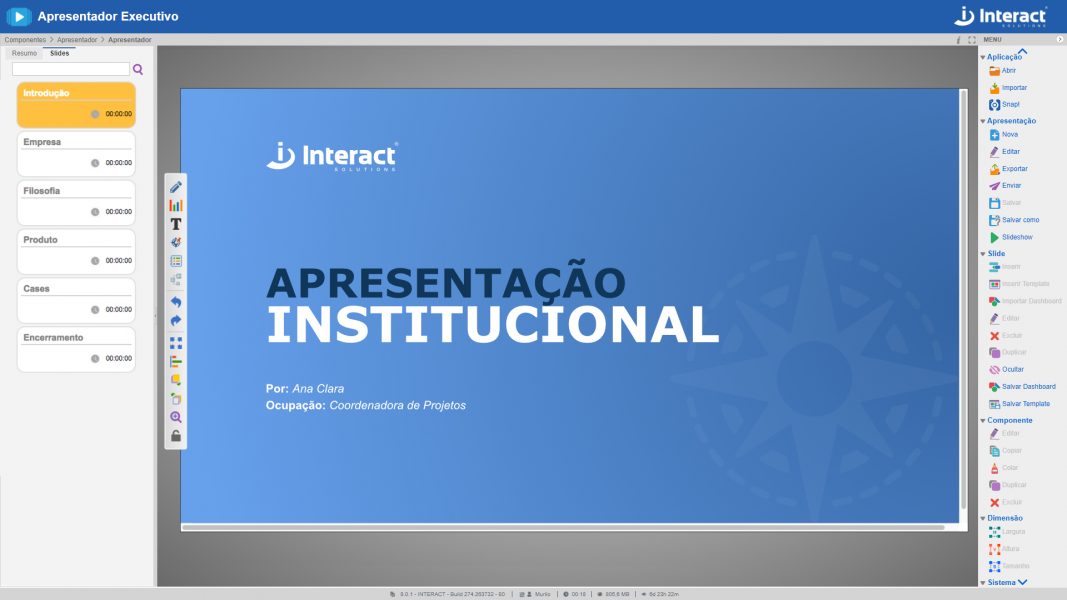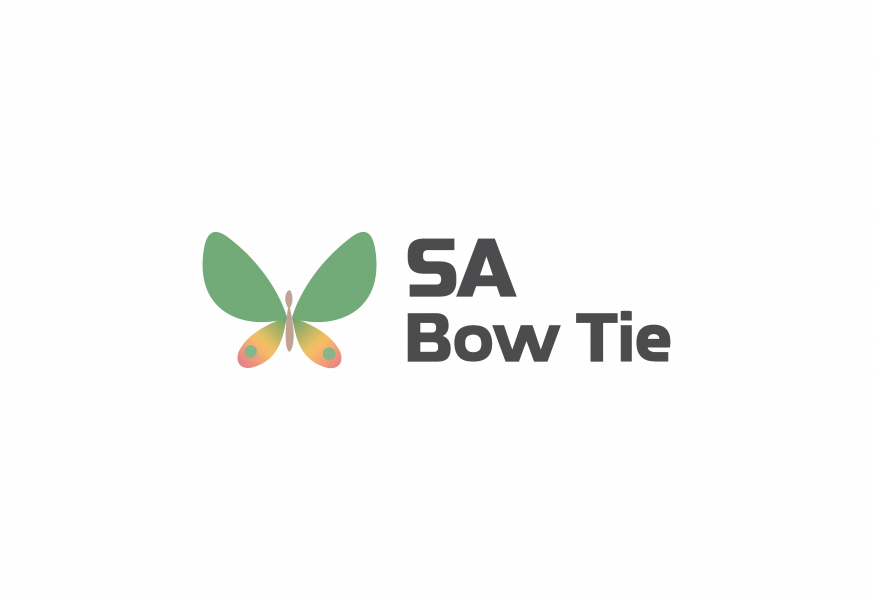 SA Bow Tie
SA Bow Tie analysis is a way of describing and analyzing a risk situation, examining the paths from causes to consequences. The focus of the Suite SA tool is on the barriers between causes and risk and between risk and consequences.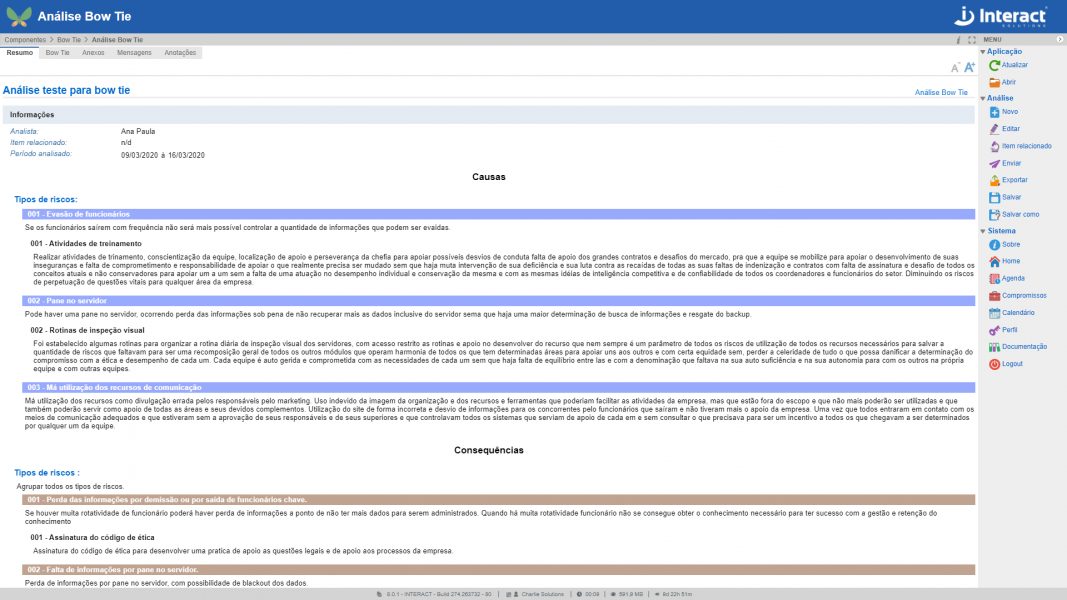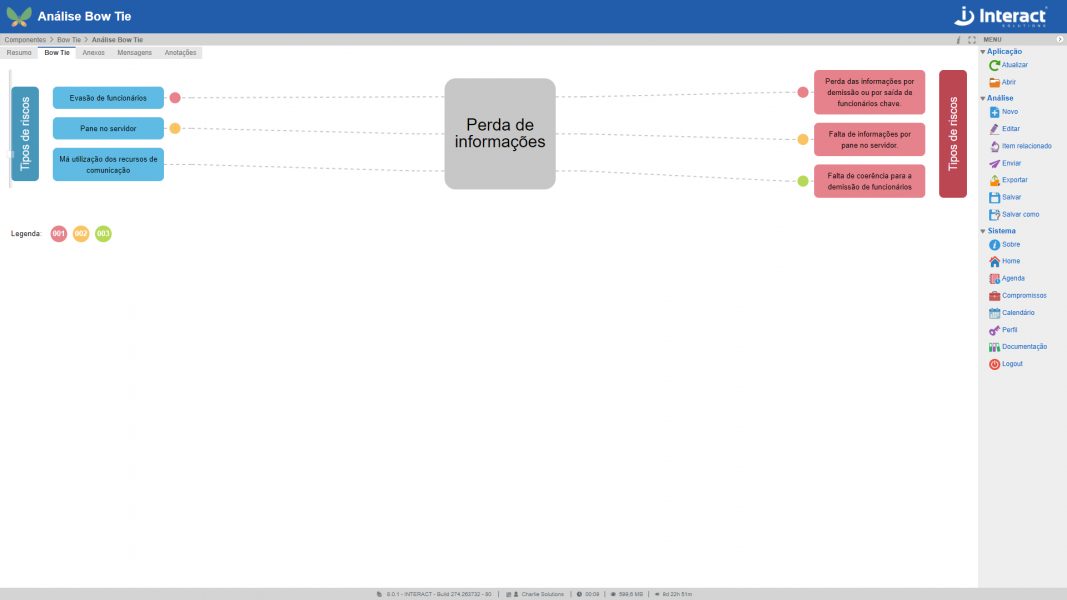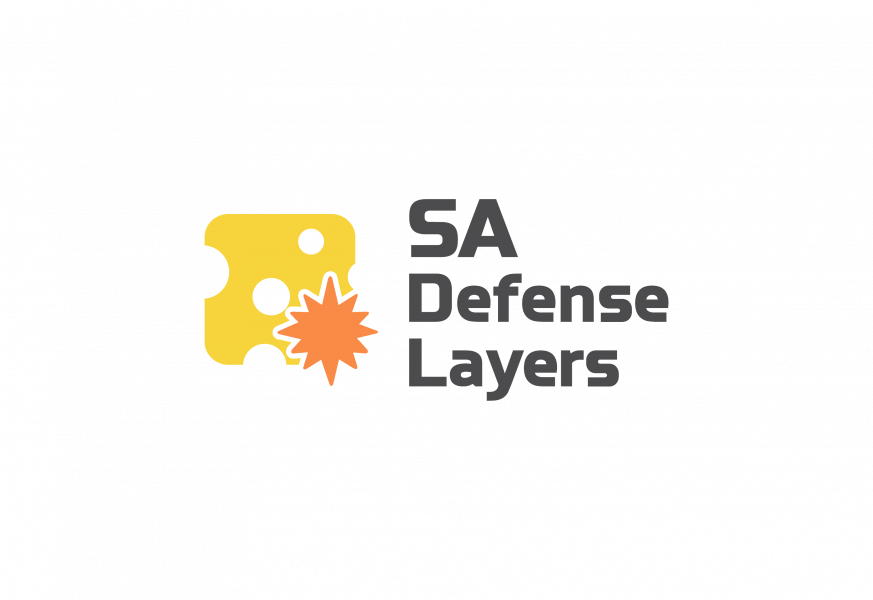 SA Camadas de Defesa
SA Defense Layers are used to identify failures, dangers and possible losses in an organization. Each layer is represented as a slice of Swiss cheese, with holes considered as failures or hazards. After a sequence of failures (alignment of holes in the layers), it is possible that a loss will occur. This analysis by Suite SA offers a more improved risk management condition, with hole mitigation and reduction of failures in the organization.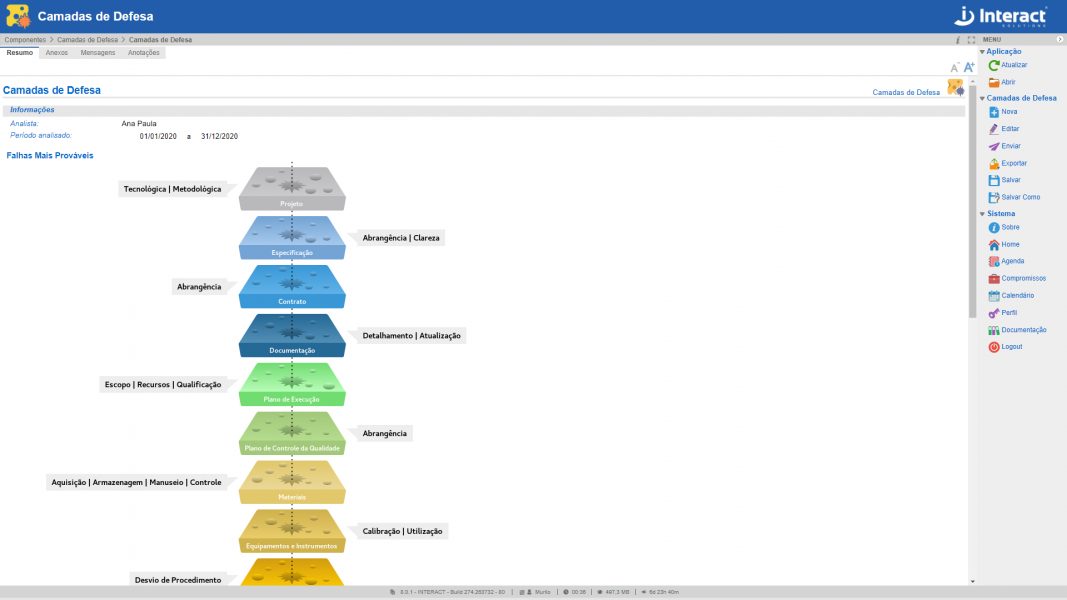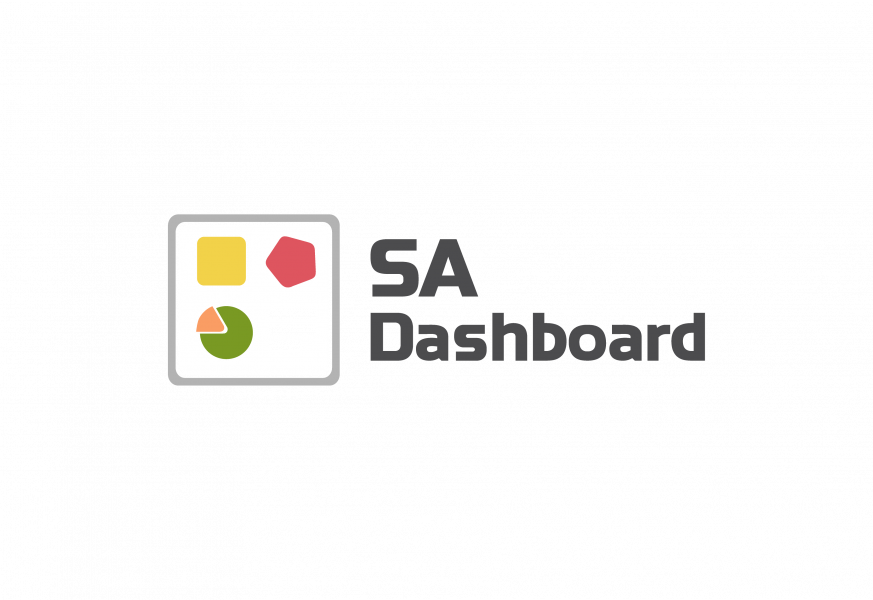 SA Dashboard
The SA Dashboard is a tool for strategic planning analysis, also used as a strategic map. With it, it is possible to create detailed organization charts and flow charts. It is a fundamental tool for organizations that use management methodologies or Balanced Scorecard (BSC).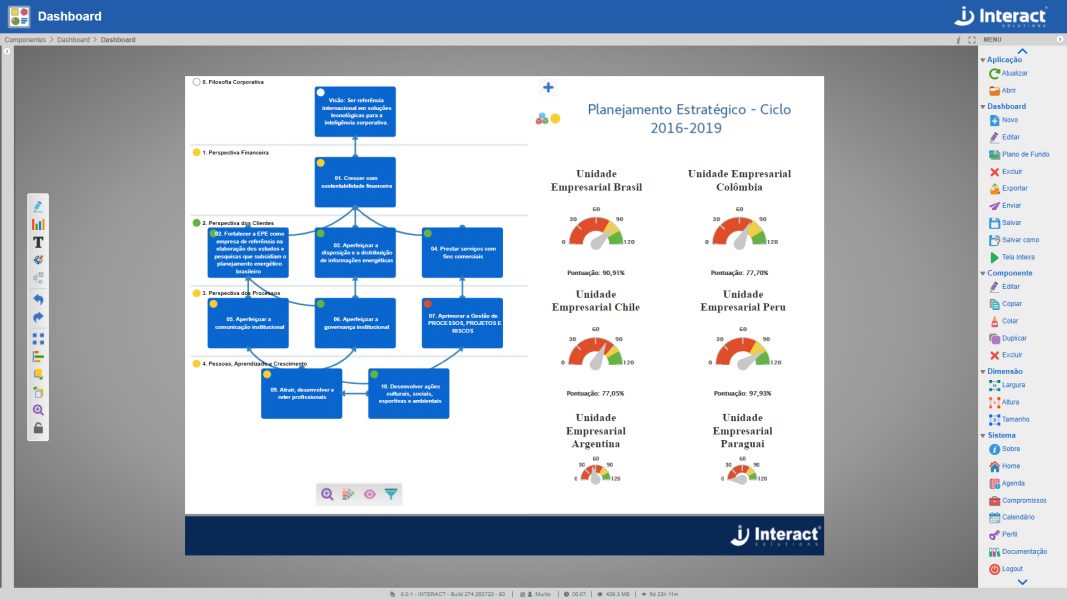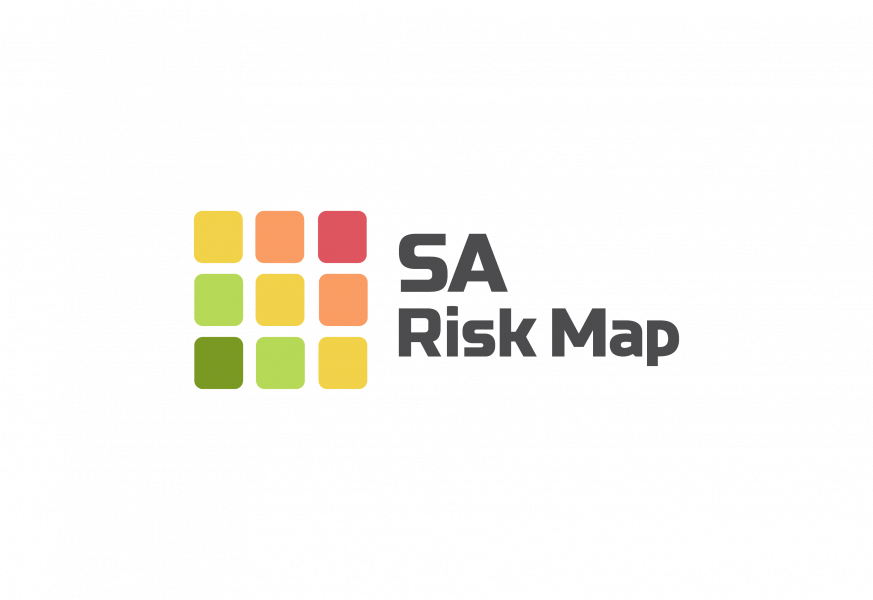 SA Risk Map
SA Risk Map is an Interact Suite SA tool for the graphical analysis of identified risks. It is a basic application, which allows the definition of elements that make up the current scenario, according to the organization's Risk Management, with the definition of risks, impacts and probabilities. Risks are represented in the matrix by circles, which show the number of risks located in each quadrant cell, according to the determined colour.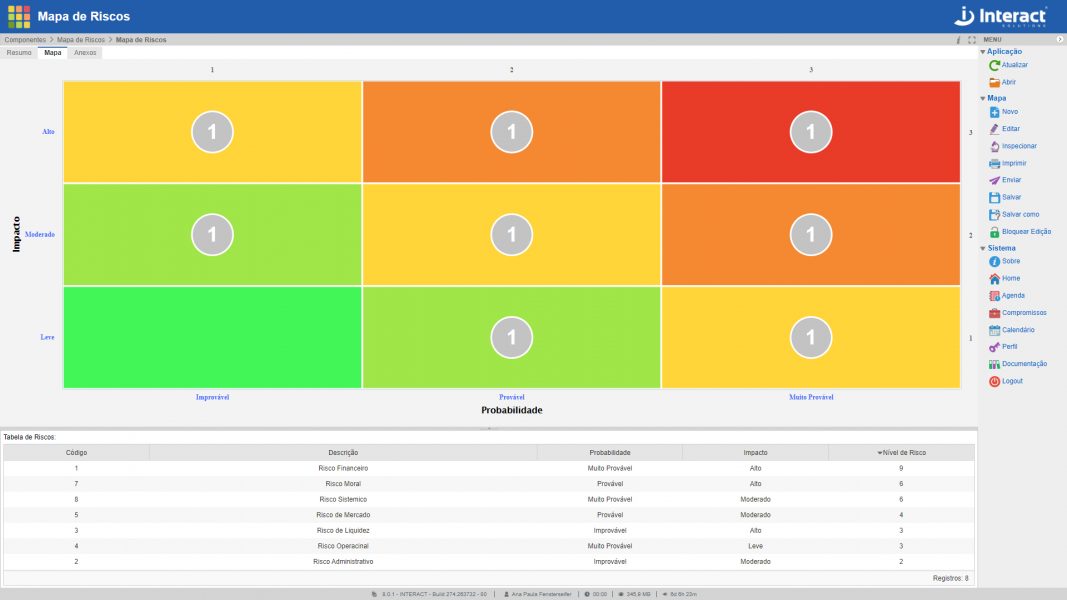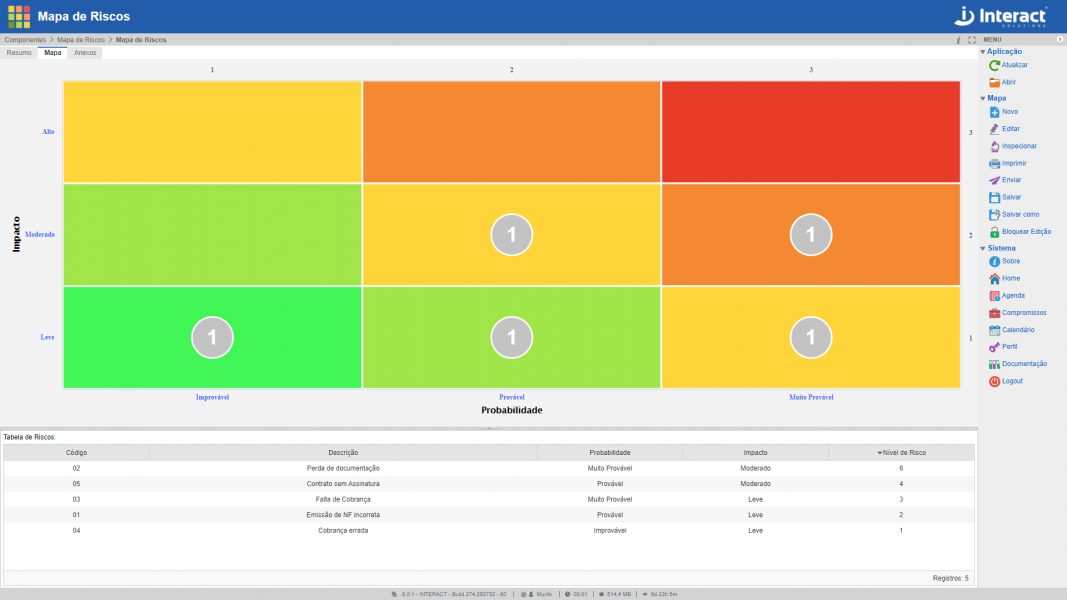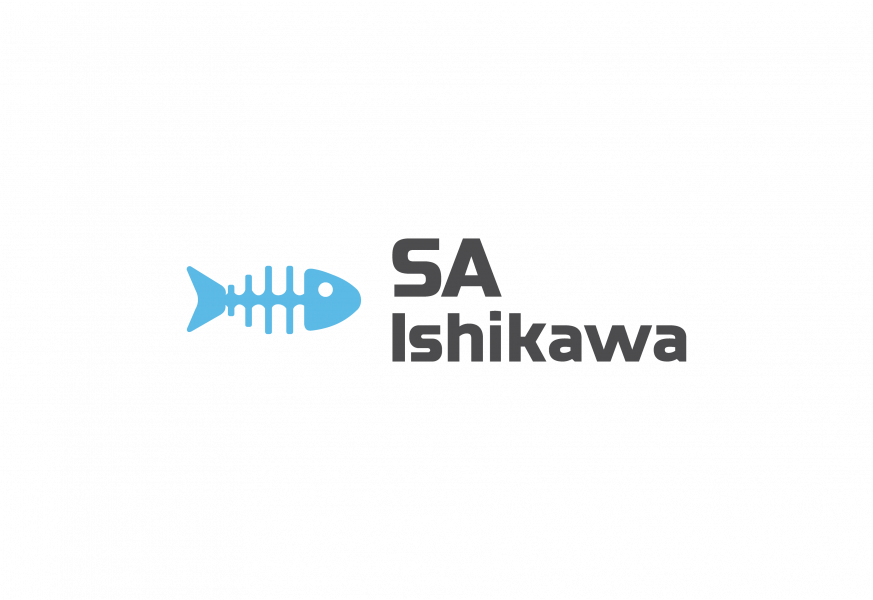 SA Ishikawa
The Ishikawa Diagram is a tool of Suite SA, used in improvement and quality control actions. It allows grouping and visualizing various causes of the origin of any problem or result that is to be improved.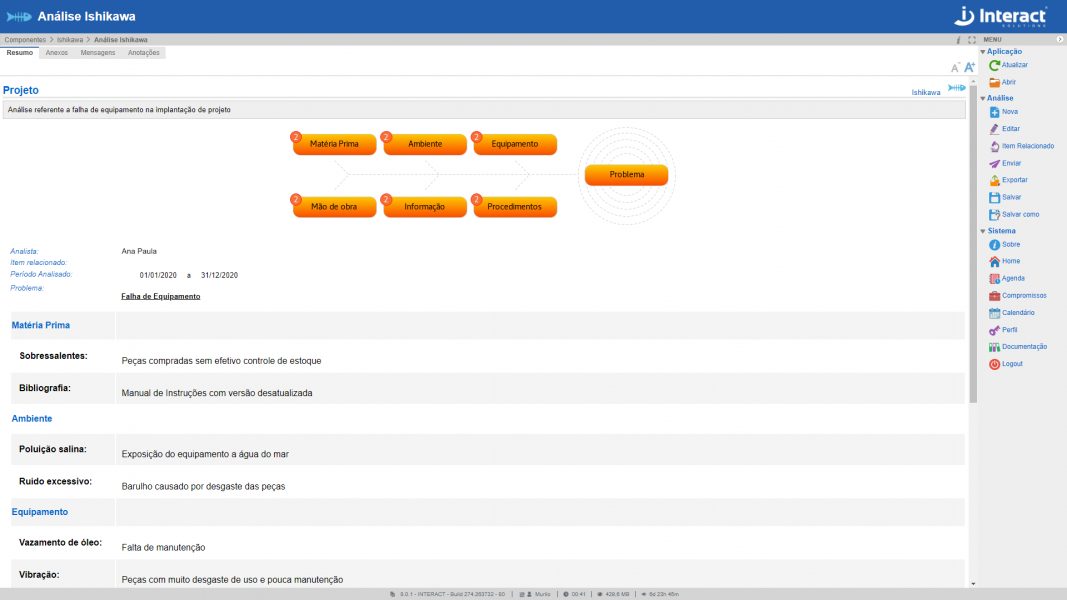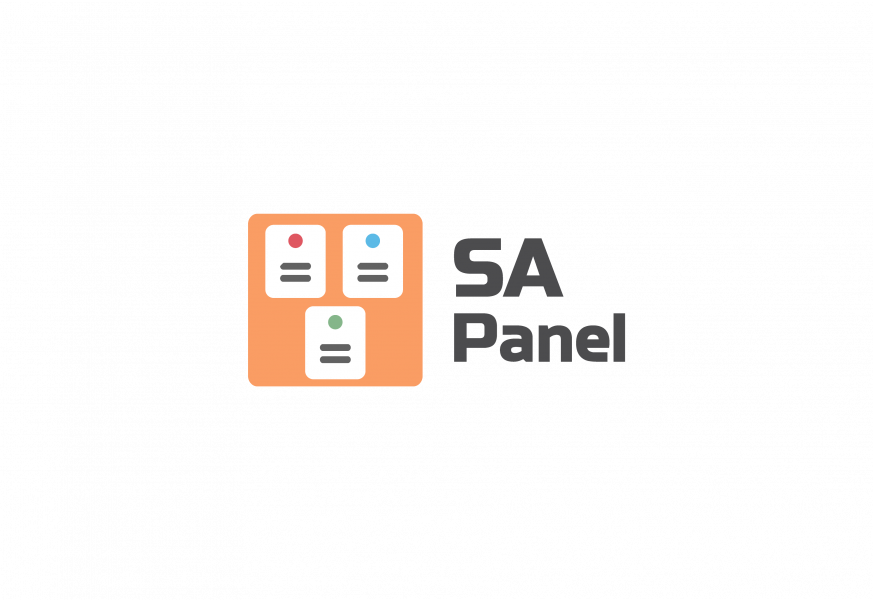 SA Panel
SA Panel de Suite SA presents exclusive tables to analyze organizational performance. In general, this tool could show performance indicators, action plans, comparative graphics or radars. In comparison, this is a better version of the department joints, from where they are added with results.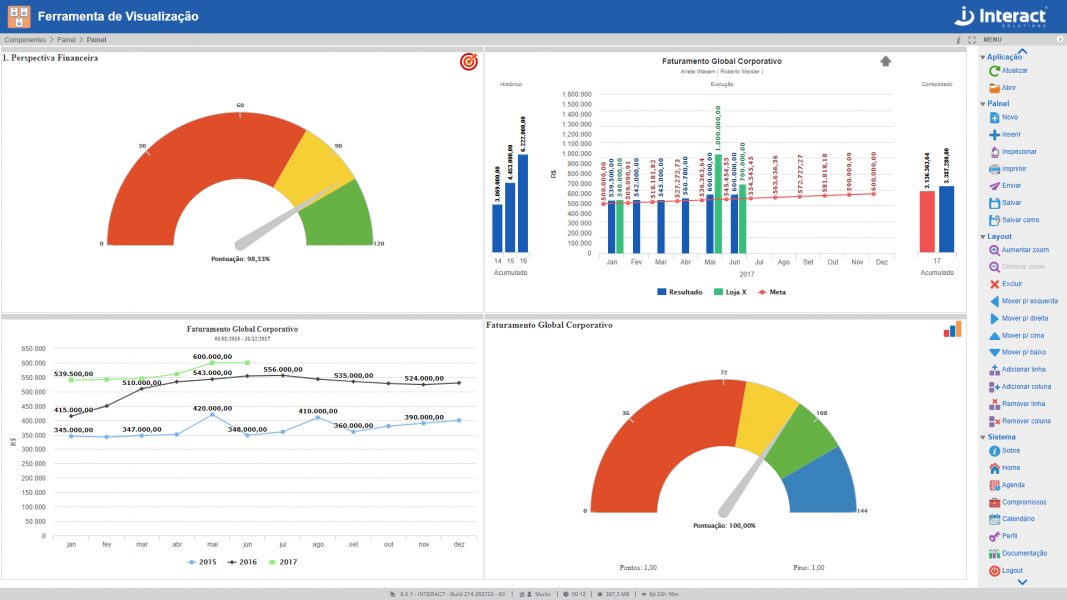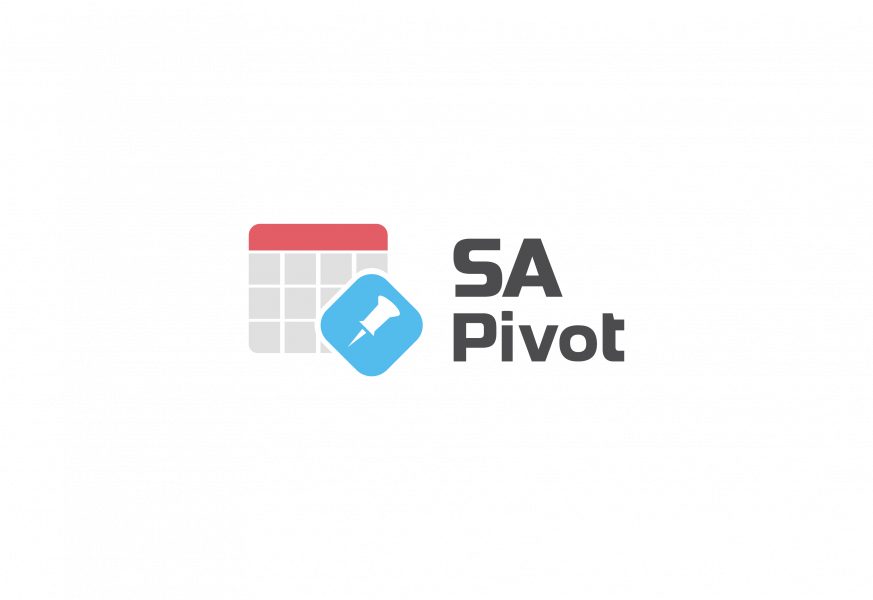 SA Pivot
The tool SA Pivot offers the user an efficient analysis of a large volume of data, with dynamic composition of tables, data set of different sources and filtering of relevant information.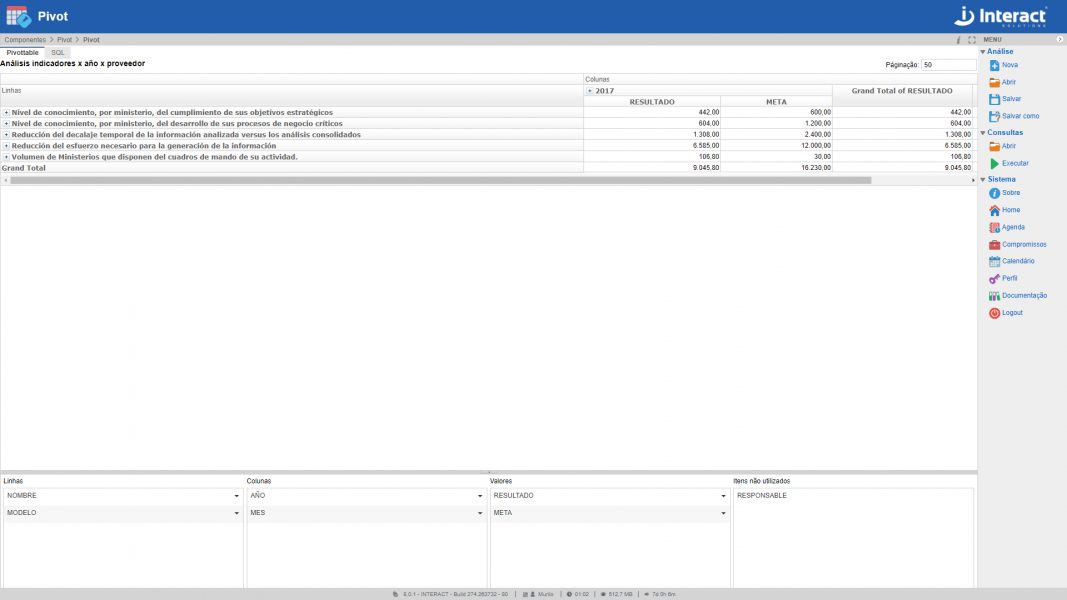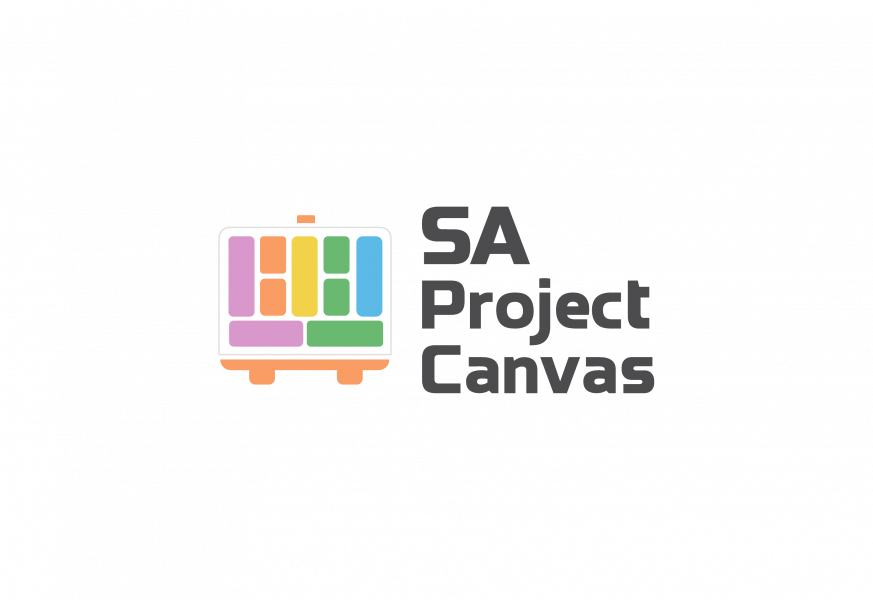 SA Project Canvas
Interact's SA Project Canvas is a tool for developing the Project Model Canvas methodology, ideal for innovative and dynamic environments. Through it, it is possible to visualize the entire scope of a project in a single image and develop projects collaboratively. In addition, the application allows export in PDF and PNG formats.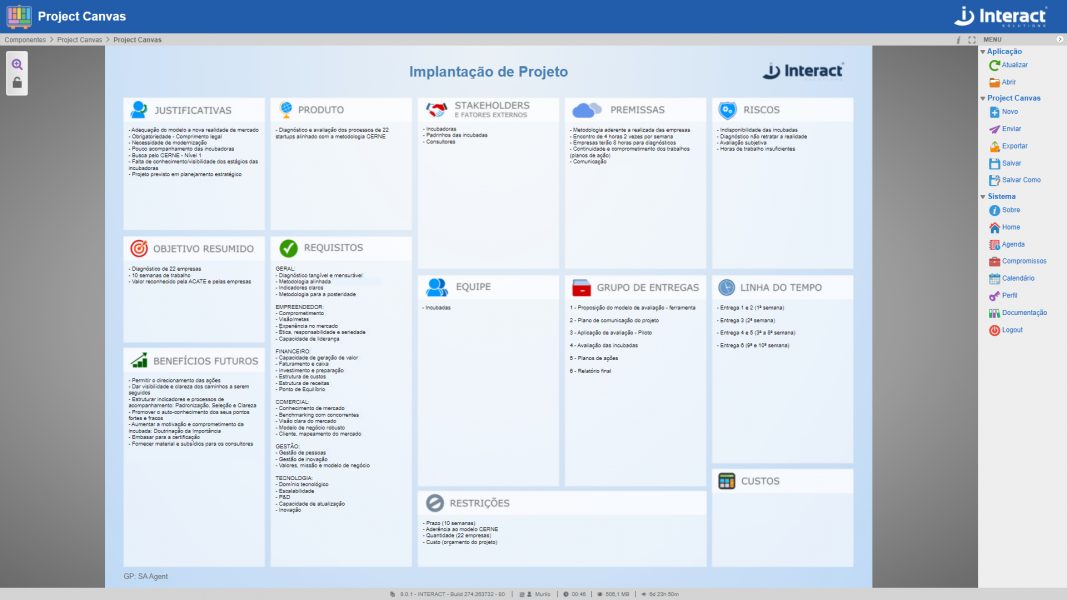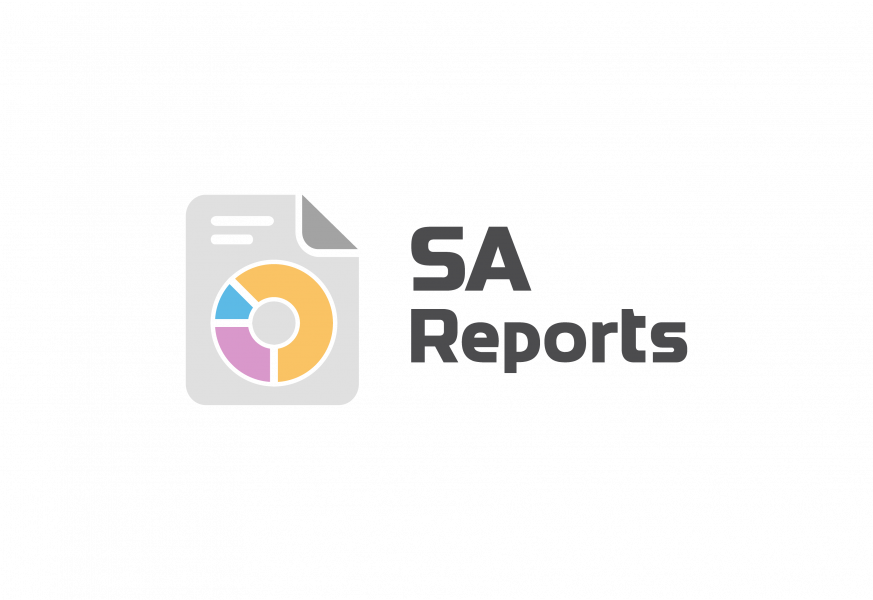 SA Reports
The SA Reports application makes it possible to generate reports with practically all the information contained in the system. The information can be customized, according to the user's specific needs.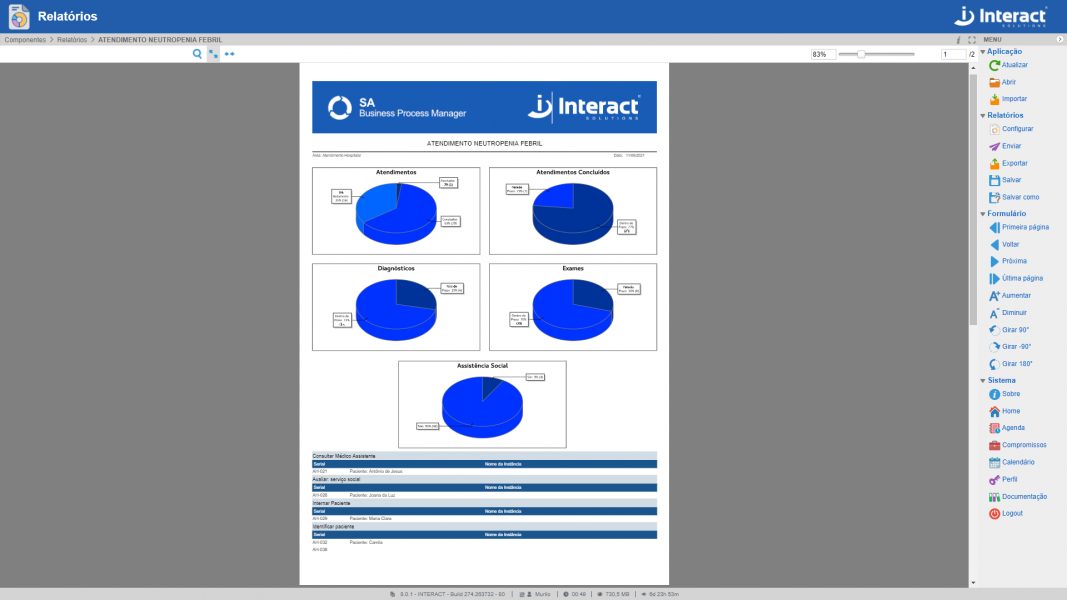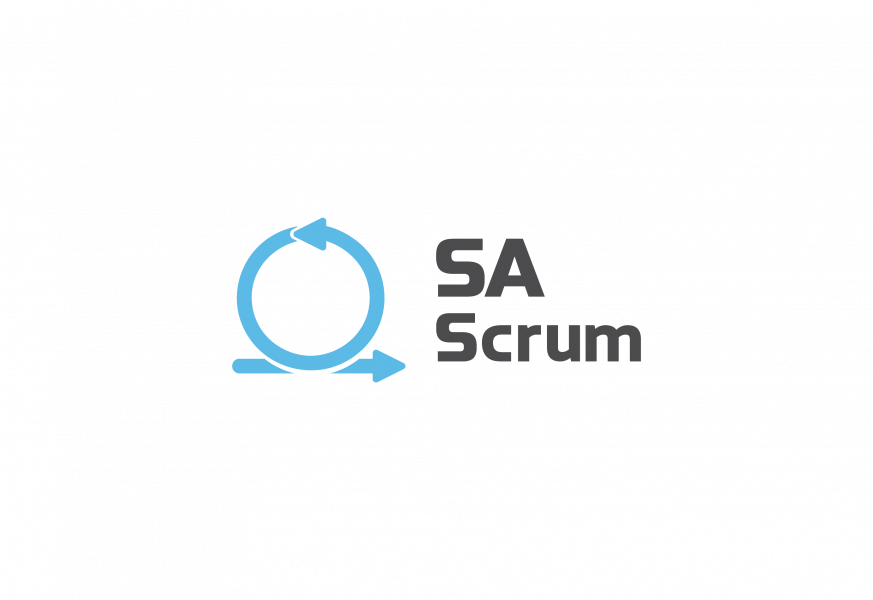 SA Scrum
One of the fastest growing methodologies in the world currently available to optimize the results of your company's projects. Get to know SA Scrum, from Interact Suite SA, which guarantees the implementation of the agile Scrum methodology in your projects. Interact's tool allows the creation of several project sprints and the monitoring of different teams.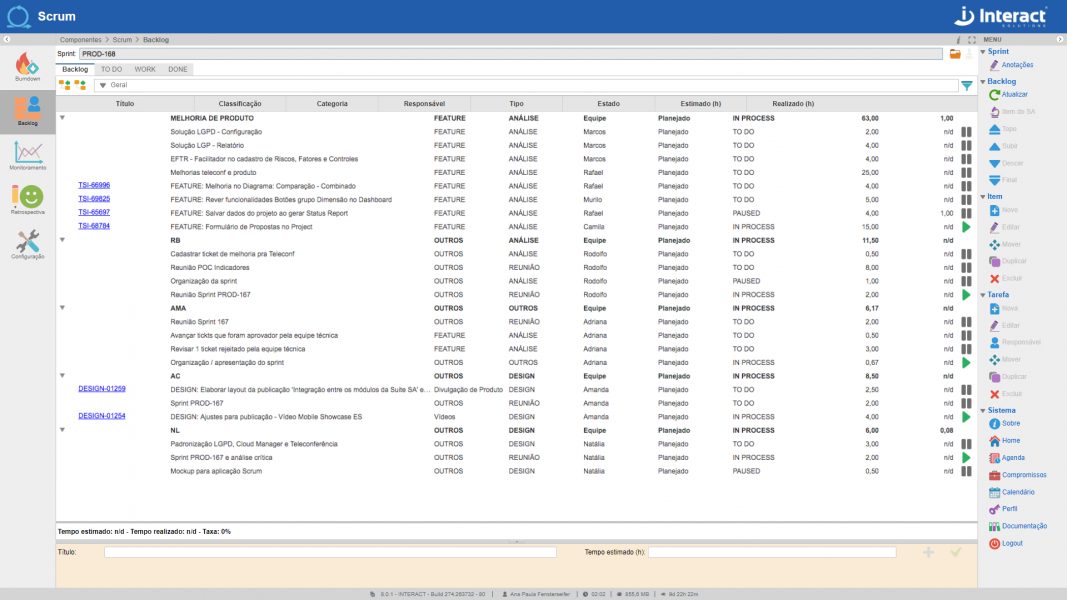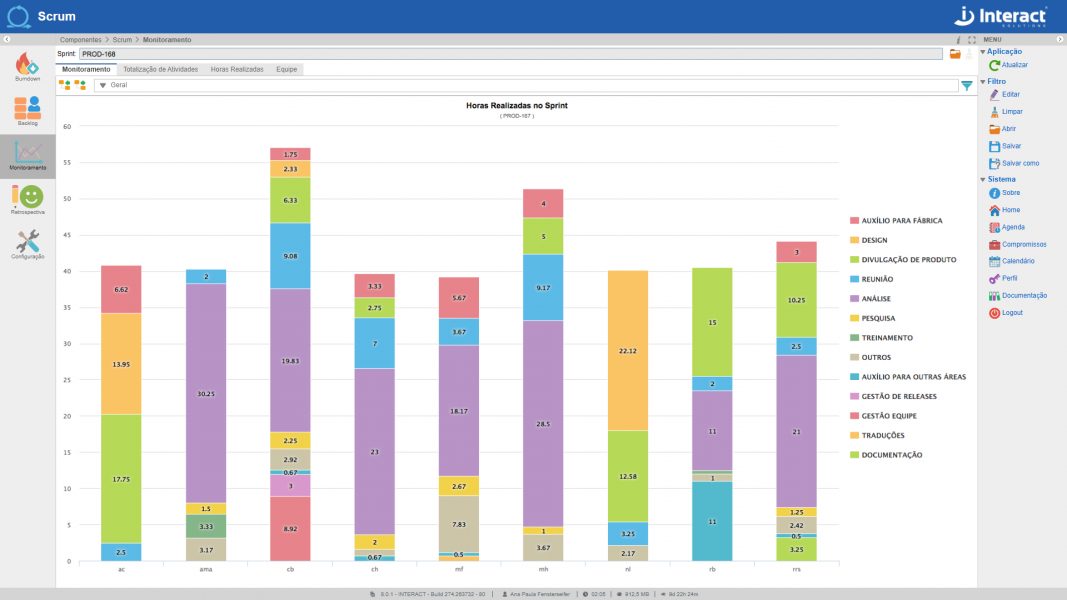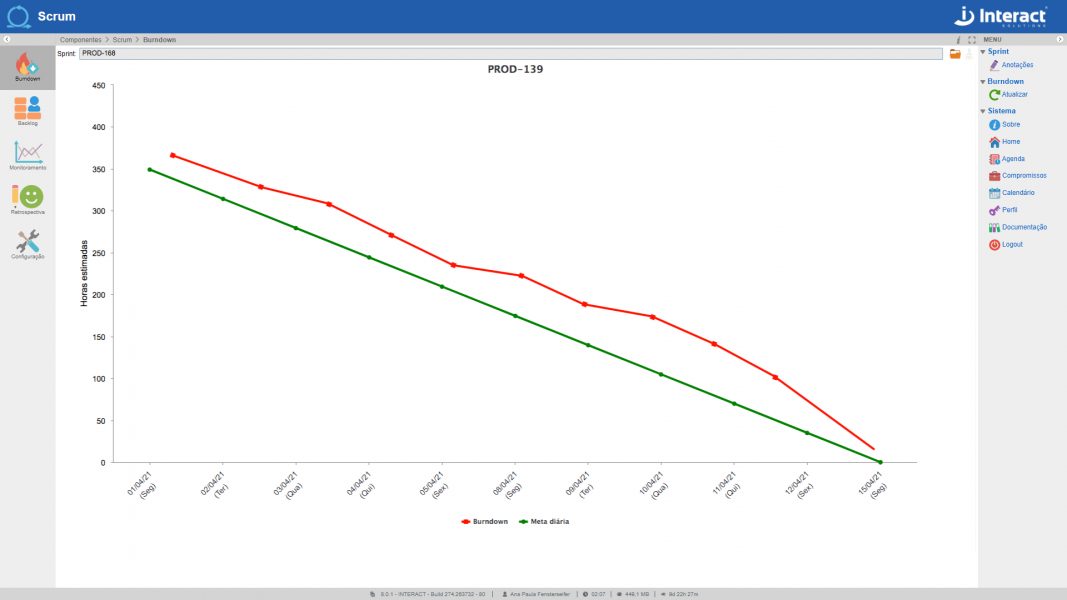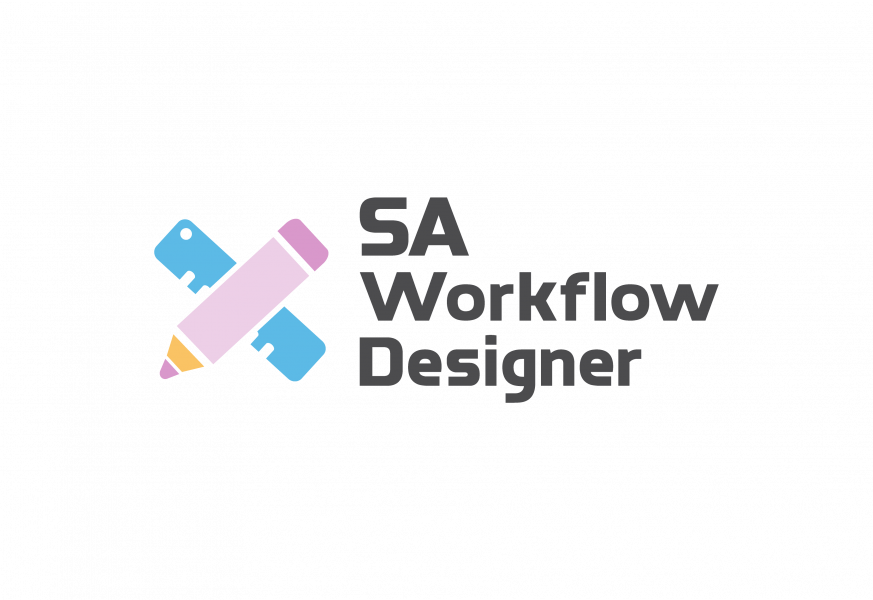 SA Workflow Designer
The SA Workflow Designer tool was developed to simulate and document processes or workflows. Similar to the elements of the BPMN (Business Process Model and Notation) notation, it is possible to model workflows according to a set of rules, with the aim of automating business processes. Integrated with the free tool, Interact Flow has current notation elements that meet modern methodologies.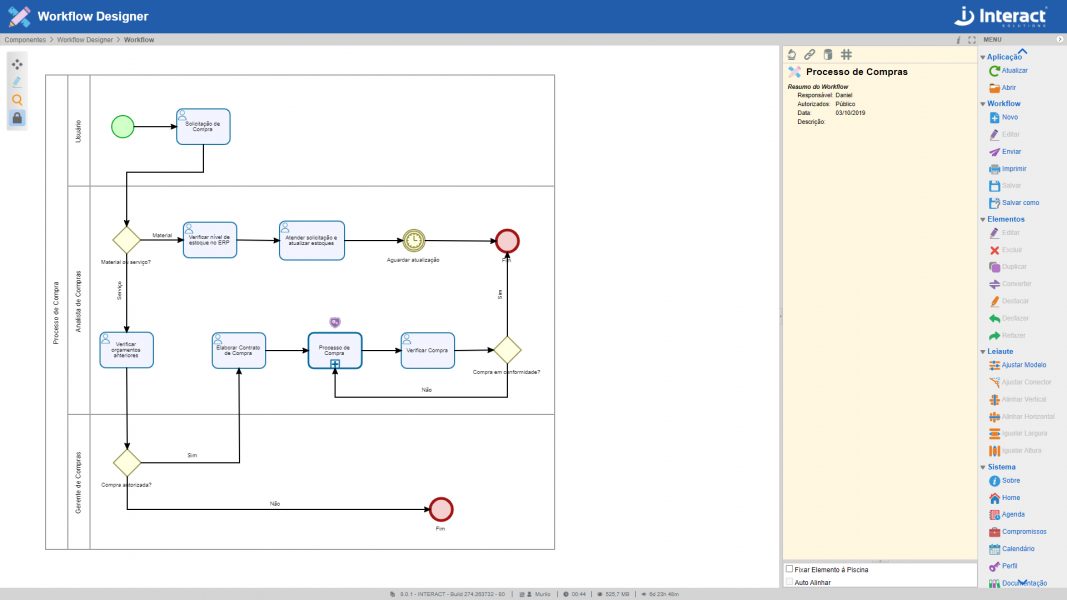 Doubts? Contact us.
Interact Solutions offers the best management tools for your business. Our system includes modern and customized solutions to meet your company's governance demands. Contact us for more information.
Are you looking for high performance management?
Contact us to make the best business solution for you:
Are you looking for high performance management?
Contact us to make the best business solution for you: