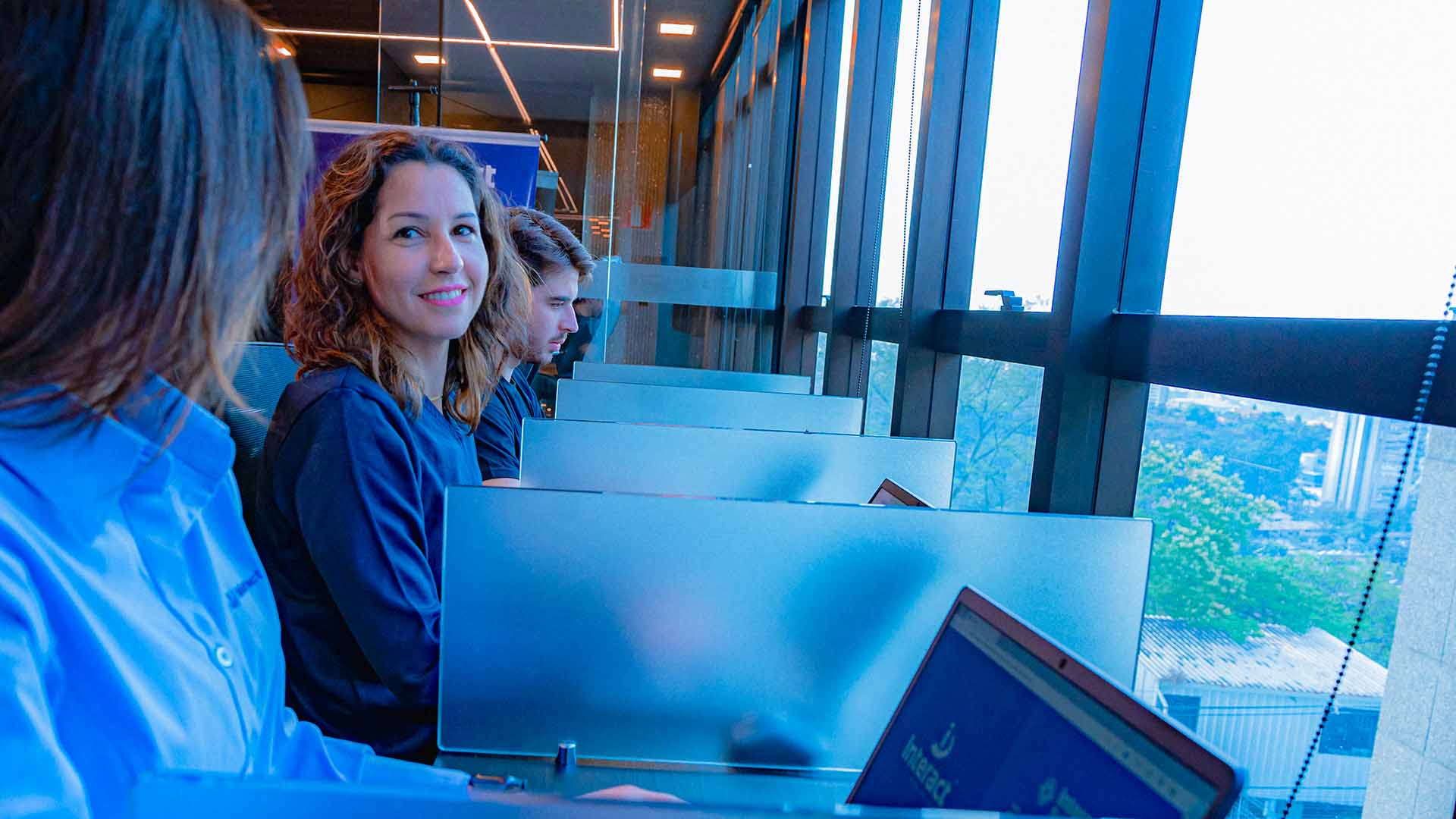 Interact Solutions, a leading company in research and development of management solutions, takes another step in its innovation journey. The Business Unit, located in Belo Horizonte, is now called Interact Evolution, marking a new chapter in its high-tech solutions.
The name change signifies a significant shift for the Belo Horizonte Unit, highlighting its importance and commitment to delivering high-quality solutions to companies in Brazil and worldwide.
The choice of the English term, "Evolution," carries with it the notion of continuous progress, innovation, and development. This reflects the company's mission to empower its clients to evolve, grow in corporate management, drive progress, and enhance their internal processes.
The Unit, situated in Belo Horizonte, now known as Interact Evolution, celebrated its 13th anniversary in February 2023. The name change reflects the company's vision of expansion and internationalization, maintaining a standard of excellence across all units and opening doors to international opportunities.
According to Rodrigo Meister, Director of the Unit, the name change is aligned with the objectives and goals set by the team, and he further emphasizes that "within our strategic planning, we are focused on new market segments, seeking greater diversification in our client portfolio. Additionally, another strategic factor is the effort to establish closer relationships with our clients."
Interact Evolution, formerly known as Interact Belo Horizonte, continues its journey of evolution and innovation, upholding its commitment to excellence, innovation, and the success of our clients.
About Interact Evolution:
Interact Evolution is a franchise of Interact Solutions, a leading Brazilian software company in research and development of management solutions. Interact Evolution offers high-quality management solutions to companies in Brazil and around the world, enabling them to evolve and thrive in the ever-changing corporate landscape.
Interact Evolution Team