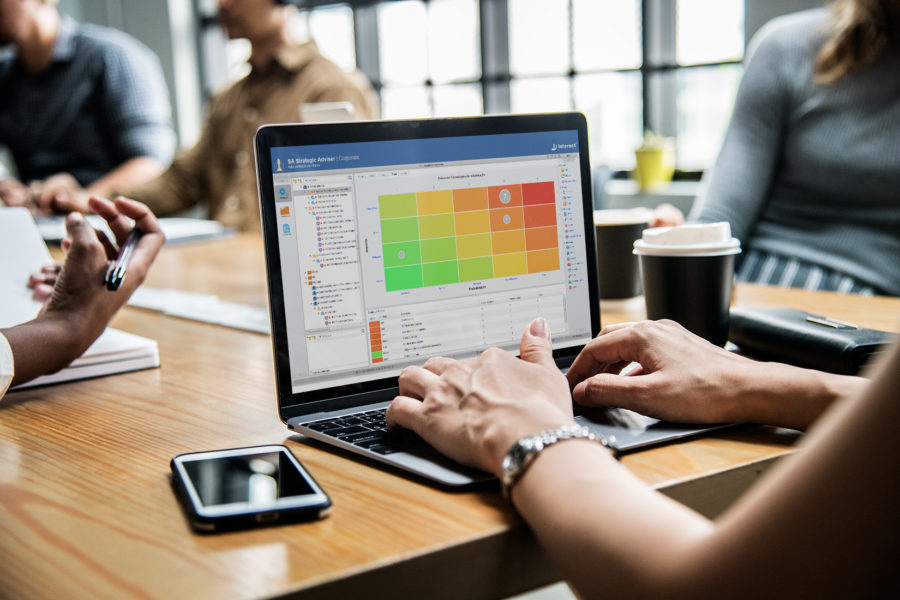 Every consolidated company with high performance results has as a mandatory item in its administration the management of the risks to which it is subject to face. Basic methodologies such as SWOT analysis, which measures strengths, weaknesses, opportunities and threats to the business, already set the tone when it comes to not only staying in the market but staying competitive.
Much in vogue in recent months, data leakage is an example of risk that a company can face and, from that, suffer legal and financial sanctions that can compromise the health of any business. Therefore, mapping the risks to which an organization is subject and defining actions to avoid them is one of the most important steps for high performance management. In this article, you will find the main concepts of risk management, tools to help you in this work and valuable tips for excellent management.
In this article you will find:
What are risks and how to map them
Types of risks
How to manage risks
Risk factors and controls
Software Vatangens
What are risks and how to map them
Each organization operates in a specific context, in a generally unique scenario. Therefore, their objectives, strategies, compliance rules, organizational culture and the market in which they are inserted add up and define a unique reality for each one. In this context, the risks of a company can involve several factors, which vary from one company to another.
When mapping risks, managers avoid, as much as possible, being taken by surprise and creating instability in management. For example, a company that sells natural juices can add several risks, even with a relatively simple product. Here are some hypotheses:
Lack of raw material
Low customer demand
Lack of electricity
Work accident
Machinery defect
Adulteration of formulas
Expired products
Rotten products that can cause food poisoning
Lack of cleanliness of the environment and employees
Labor claims
Breaches of contracts
High employee turnover
Low product quality
Leak of internal or customer data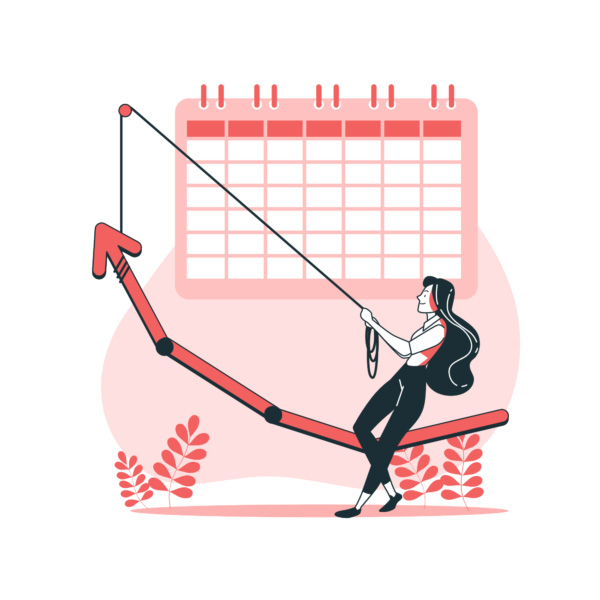 This list could also contain dozens of other possible risks that, to a greater or lesser extent, could put the organization in a crisis situation. For this reason, it is important that inside a company, any threat factor is always observed, scored and taken seriously.
In addition to the SWOT analysis, there are numerous methodologies that guide managers in this mapping, just like the BAM, ISO analysis and the main one, COSO. It is worth researching and choosing which is the most suitable for your reality.
Types of risks
A company's risks can be divided into several groups. The good news is that most can be avoided with planning, strategy and analysis. Meet some:
Operational risks
Due to failures in internal, external processes, systems and people, operational risks are usually quite frequent if there are no measures to mitigate them. One of the main steps is the implementation of good practice rules, their constant updating and transfer to employees.
Tax risks
The fulfillment of your company's legal obligations can also be considered a risk, since they are directly related to the declaration and payment of taxes. The delivery of documentation with incorrect or late data can lead to fines and processes related to tax evasion. To mitigate such risks, it is always important to have detailed tax planning and define procedures to deal with these responsibilities on a daily basis.
Strategic risks
Strategy is one of the factors that makes any organization competitive. Therefore, having a clear understanding of what they are and aligning them with the company's goals, vision, mission and values is very important. Following up on facts that may hinder the achievement of strategic objectives represents the survival and, of course, the growth of your company.
Financial risks
Constantly monitoring the financial system facilitates adequate budget projections and avoids surprises when it comes to paying, buying or investing. Having a trained professional for this function is essential for the survival of any business.
Other risks
There are several risk factors to be considered. In addition to those already mentioned, cyber, work environment, management risks or those that are very specific to each sector can also be included. Thus, the list of risks must always be updated as new activities, products, projects or services are added to the company.
How to manage risks
A complex and constantly changing task, risk management is usually done by professionals who manage the quality of organizations. While in hospitals, for example, there may be a risk of administering the wrong drugs, in a mechanic shop the risk may be on a carelessly placed part, causing an accident to the customer, right?
The larger and more comprehensive the organization is, the more complex this activity becomes. For this, using the support of management software such as SA Risk Manager, for example, can be an excellent alternative. With this tool, it is possible not only to map each risk, but also to manage them, to separate them in levels and weight of their effects.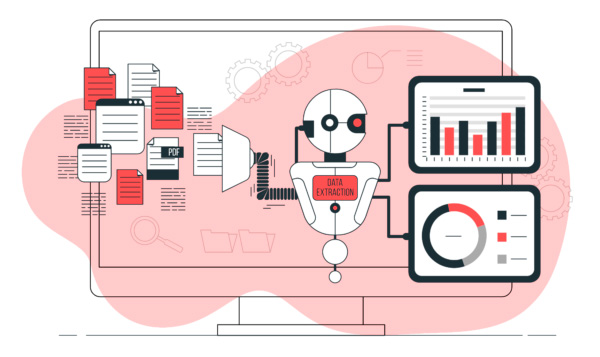 With SA Risk Manager, you can also create checklists, controls and map factors that trigger risk realization. From these data, it is possible to carry out audits to ensure that the likelihood of them happening is always minimized.
Risk factors and controls
With all the risks mapped, it is time to define which factors in your company lead to the realization of the risk and, most importantly, to define practices and controls to mitigate the possibility of them happening. In this step, the use of software facilitates and clarifies better what are the measures to be taken by managers and their collaborators. The tool helps you to create a great plan for your organization and put it in a system that divides tasks and issues alerts.
With SA Risk Manager, your organization will be able to define control practices to mitigate process risks and control their levels through audits and contingency plans. Another strong point is the ease of visualizing the level of each risk through the risk maps, which promote a faster understanding of each situation.
In its new version, launched in April 2021, SA Risk Manager also received the functionality of automatic generation of risk maps history, which can be compared with each other in different time intervals, according to your schedule. By conducting comparative assessments like this, you can measure whether or not your company has evolved in risk controls and whether you have managed to increase your stability when dealing with each one of them.
Advantages of the software
Risk management at the organizational level or by business unit;
Mapping of processes and subprocesses associated with the company and / or business units;
Survey of risks, risk factors and control practices;
Complete workflow of process-based auditing: mapping of processes, identification of risks, identification of control activities, preparation of checklists, auditing, identification of non-conformities, generation of corrective action plans and monitoring of actions;
Detailed analysis and observation of risks;
Implementation of Best Practices;
Automatic generation of the risk matrix;
Monitoring of risks by multiple criteria: process / sub-process, nature of risk, control practices, probabilities / impacts and those responsible;
Automatic generation of reports by audits or by control practices;
Monitoring of actions by different criteria, such as: situation, investment, execution, those responsible;
Compliance with ISO 27002 criteria;
Compatibility with the SOX Law – Sarbanes – Oxley.
SA Risk Manager is a module of Suite SA 8, developed by Interact, and is also synonymous with accurate management of high-level risks. In this new version, the manager can follow the actions created in a more objective and visual way. With the new graphs and diagrams it is possible to monitor the progress of the actions, quickly visualizing the areas that are overdue, checking the situation and actions completed by each responsible person. Use filters and assemble various types of graphics for an even more assertive and intelligent management!
To learn more about what risks are, risk factors and how to work with each one, you can read the article "Risk management: 5 steps to a safer hospital". Even with an example of a healthcare organization as an example, the concepts also apply to other markets.